Instant Detroit, Woodward Avenue Edition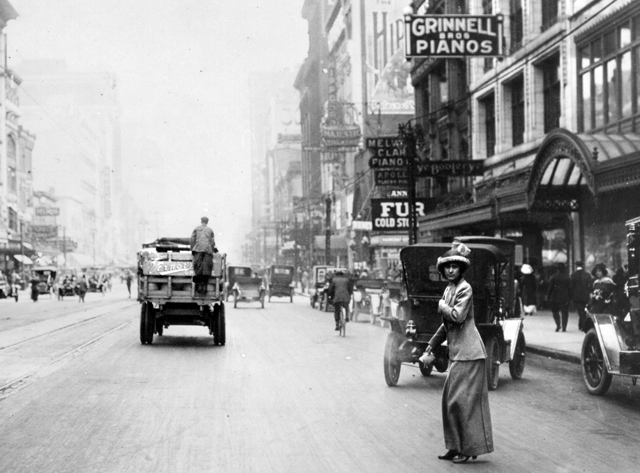 Beginning at the Detroit River and exiting the city at 8 mile is a road synonymous with Detroit.  Woodward Avenue serves as the divider of the East and West sides, and if you were born anywhere near Detroit, you know your side and you REPRESENT.
[cue to me making the East-side hand sign]
Within a 27 mile stretch,  Woodward Avenue runs the gamut of wealth, painting a picture of poverty that will sear your heart and of riches that will spoil your insides with envy.
For many years I've made the trek down Woodward from the suburbs into the belly of the city. It's not the quickest way in, but the view never disappoints. 19th century Victorian homes, breathtaking churches, street art, steaming sewer grates, and other straight up gangsta shit greet me on my way in.
On this particular trip I pulled my car over six times leading into that seedy, struggling stretch south of 8 Mile.  One day these places will be gone, and such is the nature of life.  As these images passed through my camera's rollers that day, I reveled in my (small) attempt to freeze time.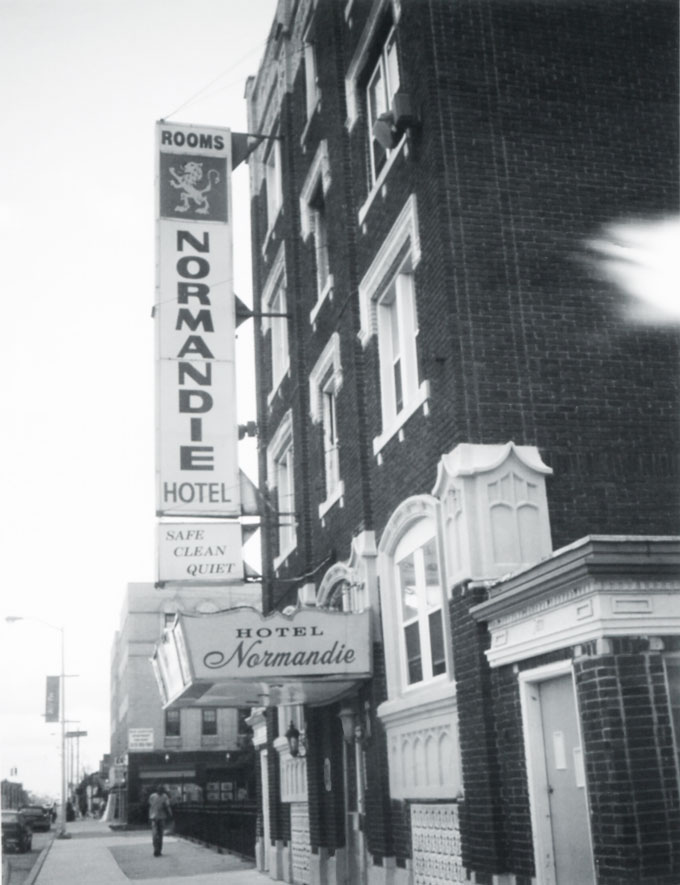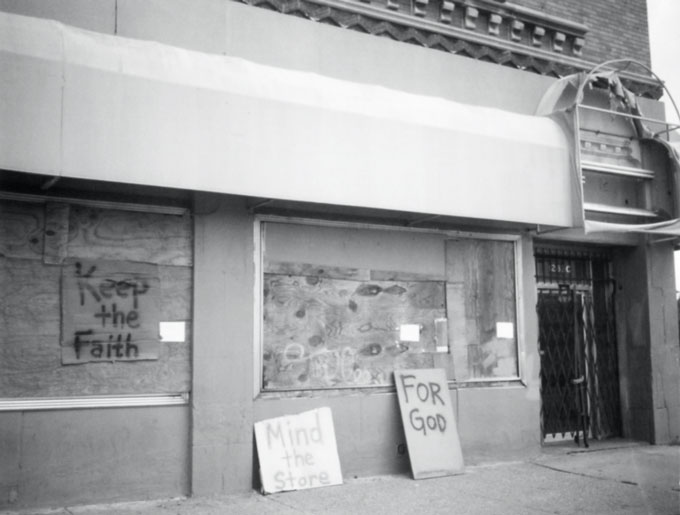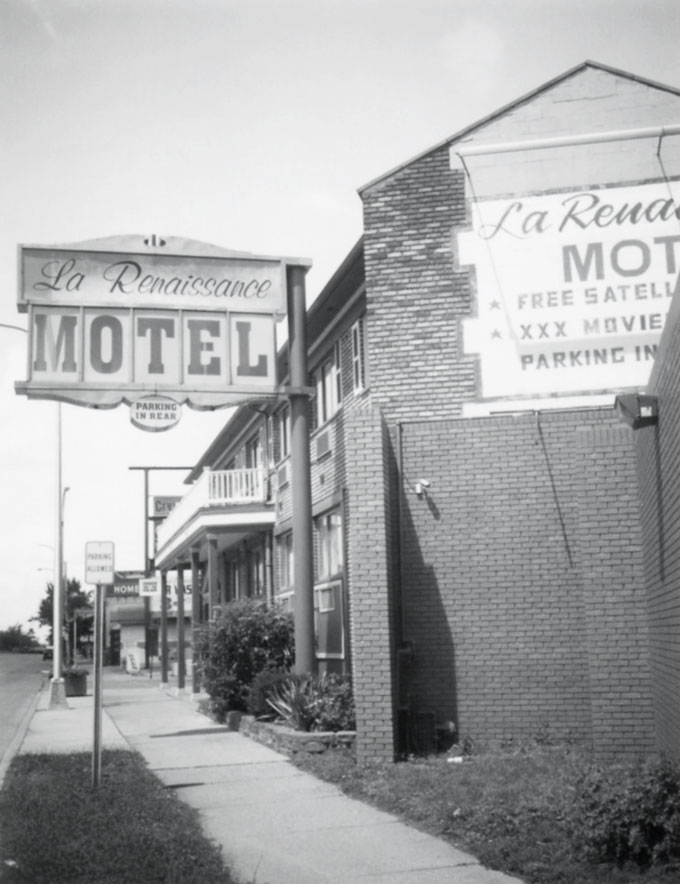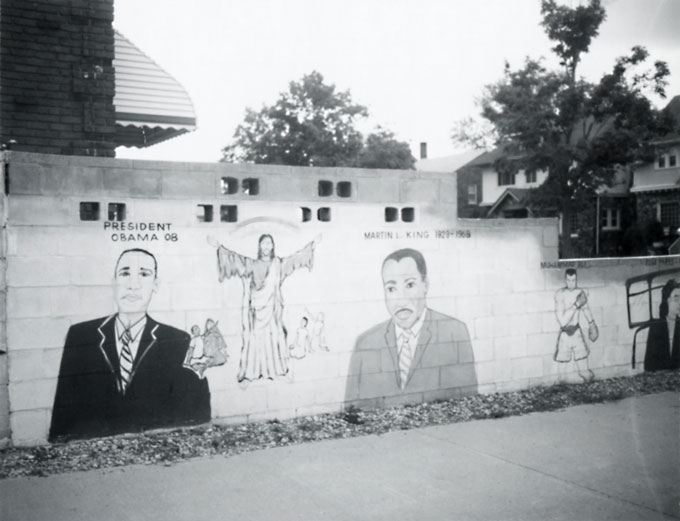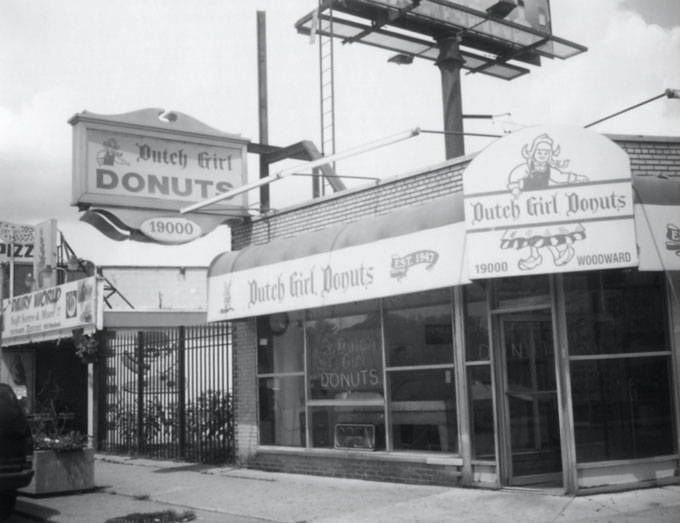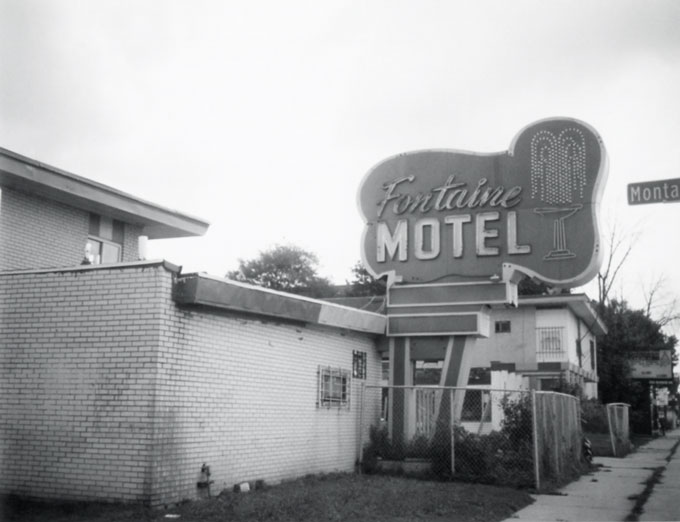 Welcome to my new series, Instant Detroit. Words and pictures about the city I first called home. The city that keeps chasing me out, and keeps calling me back.  The city that gave me my grit.  The only real city I know.
PS:  Here's a great pictorial from Detroit News, chronicling Woodward Avenue throughout the years.  Enjoy.
All images shot with an antique Polaroid land camera and expired black & white instant film.
January 24, 2013
This entry was posted in
Life
,
Photography
and tagged
detroit
,
dutch girl donuts
,
fontaine motel
,
fuji film
,
hotel normandie
,
instant film
,
la renaissance motel
,
land camera
,
polaroid
,
woodward
. Bookmark the
permalink
.