Ten Years!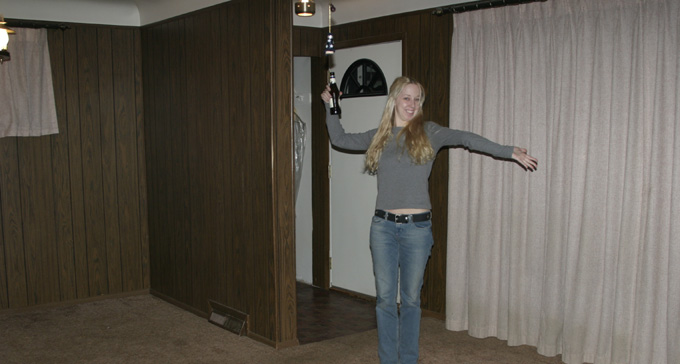 Winter of 2004 – Just after I got the keys to my house.

Ten years ago I bought this house. I was 25 , and although Mike D and I were dating, we had no immediate plans to move in together. I was terrified to make such a huge financial commitment on my own, but I was also tired of renting and pouring my time and money into someone else's space. It was 2004, and home prices were at an all time high. My options were slim – either an updated home in an undesirable neighborhood or a fixer upper in a great location. I chose location. Over the next ten years I learned so much about decorating, DIY-ing, and sprucing up a home on a budget. I made some mistakes and suffered many headaches, but it's all been worth it.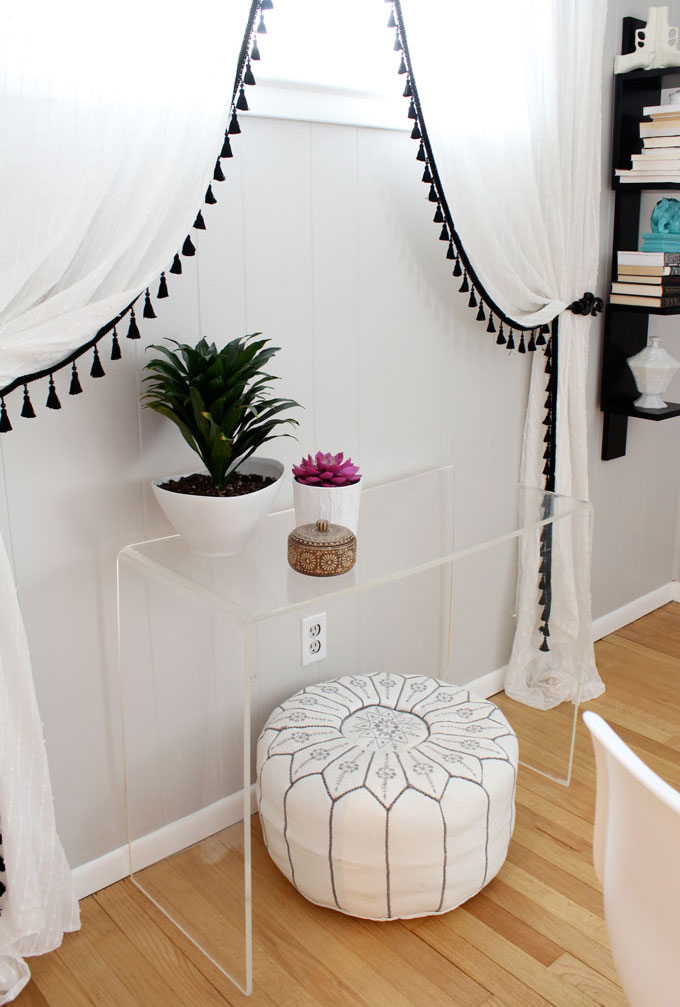 For me, making a home is about designing a space that has meaning, character, and story. A space that is welcoming. I want to be surrounded by beautiful things that lift my soul – art, photographs, personal collections. It is important that our home feels calm, happy, and reflects our sense of humor. Luxurious, but not fussy. Organized and clean, but not sterile. I want to sit on my sofa, turn on Girls, and enjoy a glass of red wine and a slice of pizza without worrying obsessively about spills and crumbs. I want my friends to come over and feel like they can be rowdy and have fun. I want to live in a space that makes me (and Mike D) feel happier than any other place in the world.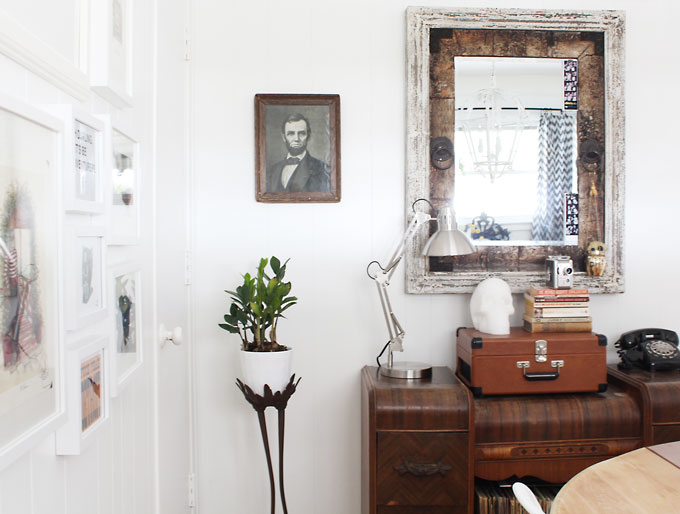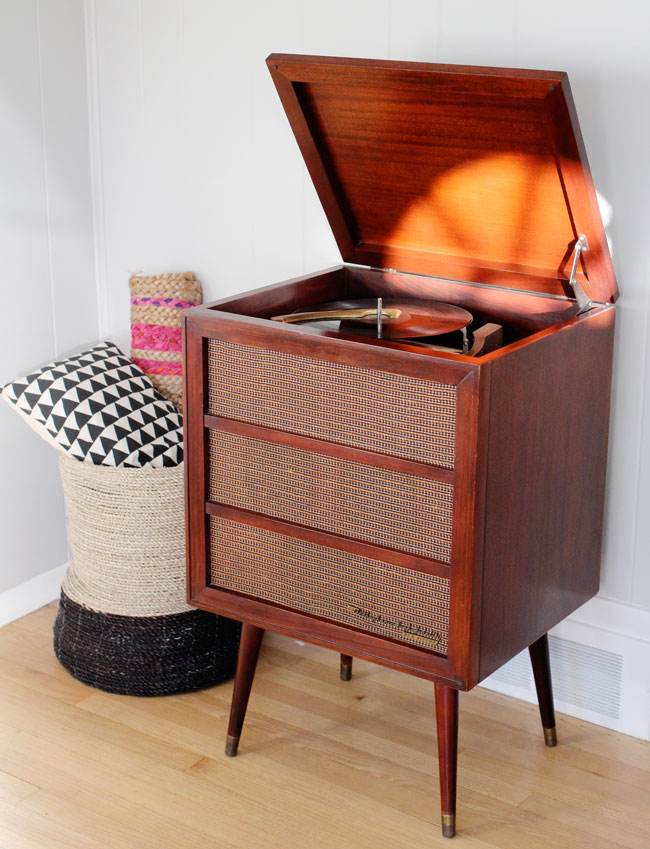 Designing our home has been a slow process, and one that will never be "done". I like change, and I often move things in, out, and around to keep things fresh. I hunt for sales. I scour thrift stores and Craigslist. I mix inexpensive pieces from big box stores with vintage flea market finds. Nothing in my house is high-end or unattainable. I'd like to say that I learned this thrifty business on my own, but it's not true. I stand on the shoulders of giants. And by giants I mean my mom.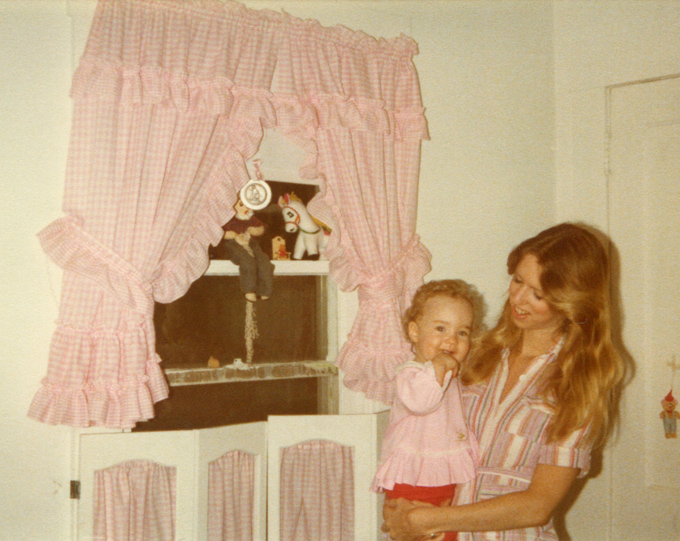 1979 – My mom andI in my bedroom at our house in Detroit.

When I was 10 years old, my parents took me shopping for new carpet for my bedroom. As we entered the local flooring shop, my dad made a beeline to the back of the store. Rolls of remnants were stacked under a sign that said CLEARANCE! SALE! BARGAINS! I followed him through the store, running my hand through rows of carpet samples, a rainbow of berbers and shags. My eyes landed on a dusty rose plush and I fell hard.
Me: "Dad! I found it! The carpet of my dreams!"
Dad: "Oh yeah? How about this blue remnant? It has some vomit stains but it's only ten cents a square foot! There's a nice poop-brown shag back here too!"
*The accuracy of these quotes is questionable, but conveys the spirit of the conversation nonetheless.
I exchanged a look with my mom and pulled something from my limited arsenal of beggary. As she looked back and forth between us – me, my dad, the carpet of my dreams – I saw a look come over her and felt an acute sense of solidarity. She understood how that carpet made my heart sing. I was a moth and the carpet was the flame. My poor dad never stood a chance.
Soon after, my mom took me shopping for bedding, curtains, and accessories. We combed through discount department stores and thrift stores, and though she cringed at many of my choices (ahem… teal Aztec-print wallpaper), she used her decorating magic and her ability to stretch a dollar to make it all come together. It turned out super cute, super 80's, and super me. I spent a good portion of the next ten years of my life in that room. It's where I hosted sleepovers, read Nancy Drew books under the covers with a flashlight, wrote epic missives in my diary, listened to purple rain at least a million times, and cried into my pillow over the calamities of being a teenage girl.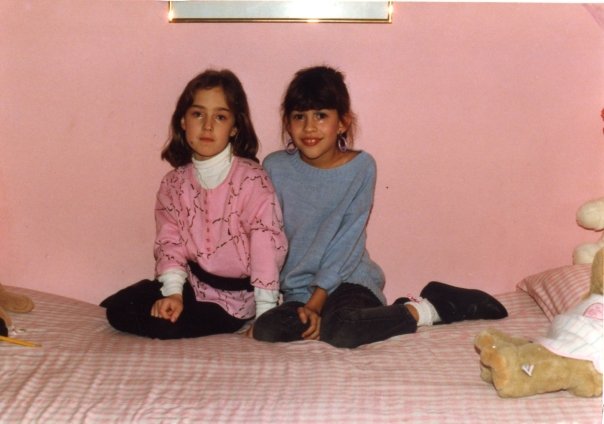 1987 – My BFF and I in my bedroom (pre-dusty rose carpet of my dreams).
My mom gave me a beautiful and comfortable space of my own to get through those magical and difficult years. That room was my refuge. She taught me so many things, but most importantly, she taught me the meaning of home.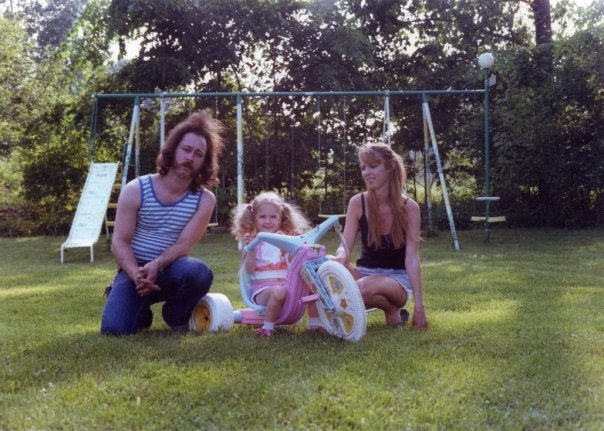 1981 – My mom, my dad, my powder puff big wheel, and I.
In honor of the ten year anniversary of buying my house, I thought I'd share a few photos taken on my first day as a home owner, compared to how things look today. Behold! Faux wood paneling, dirty carpet, and dusty old drapes abound!
Before (Living Room):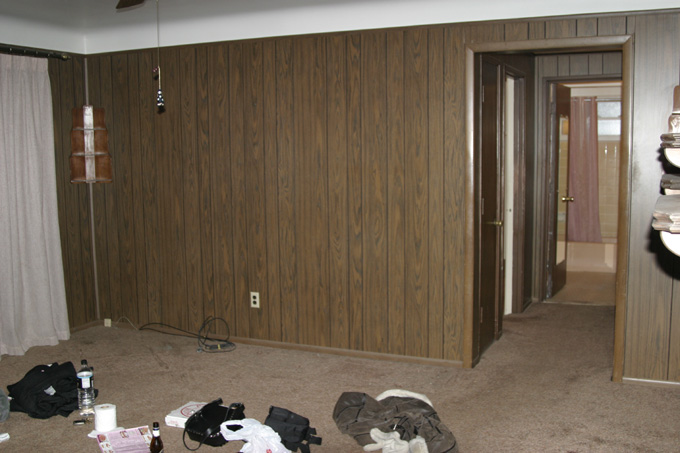 After: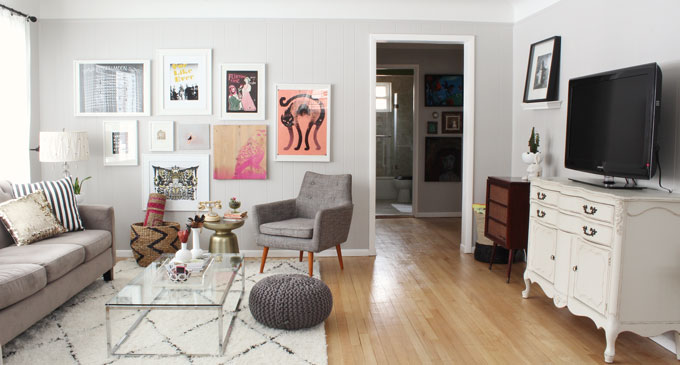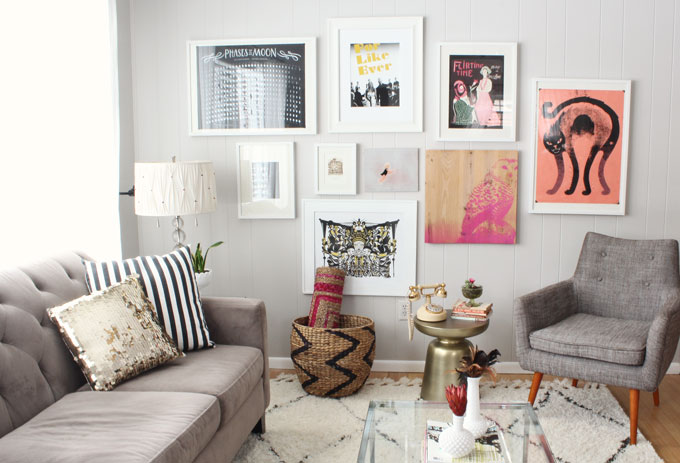 Before (Living Room & Breakfast Nook):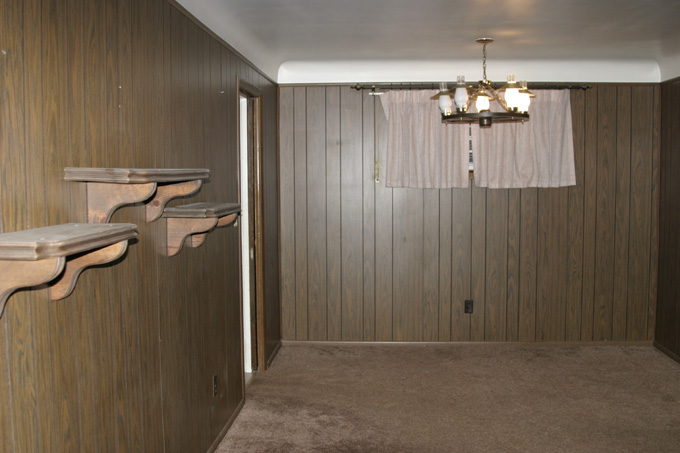 After: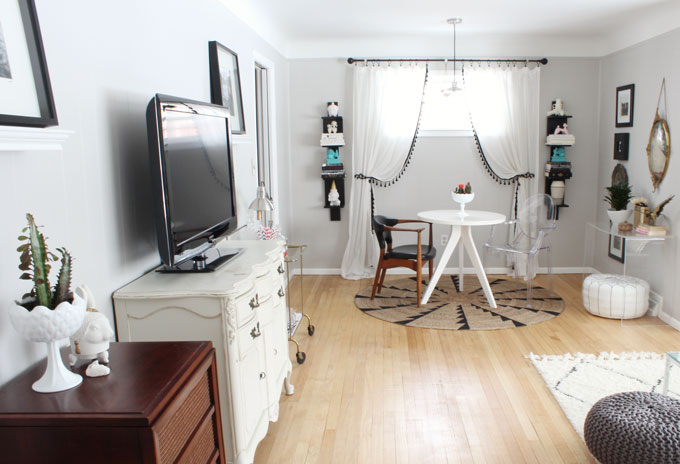 Before (Master Bedroom):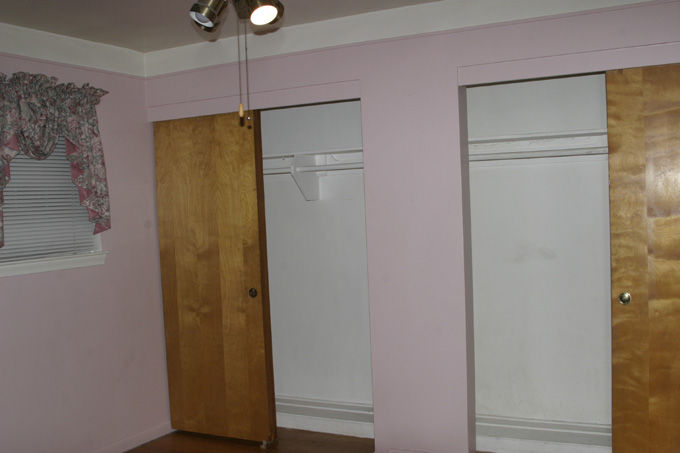 After (more details on this room over on Design Sponge):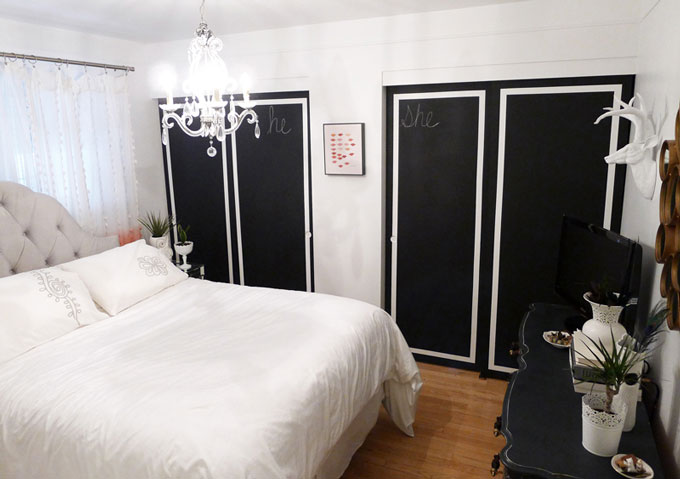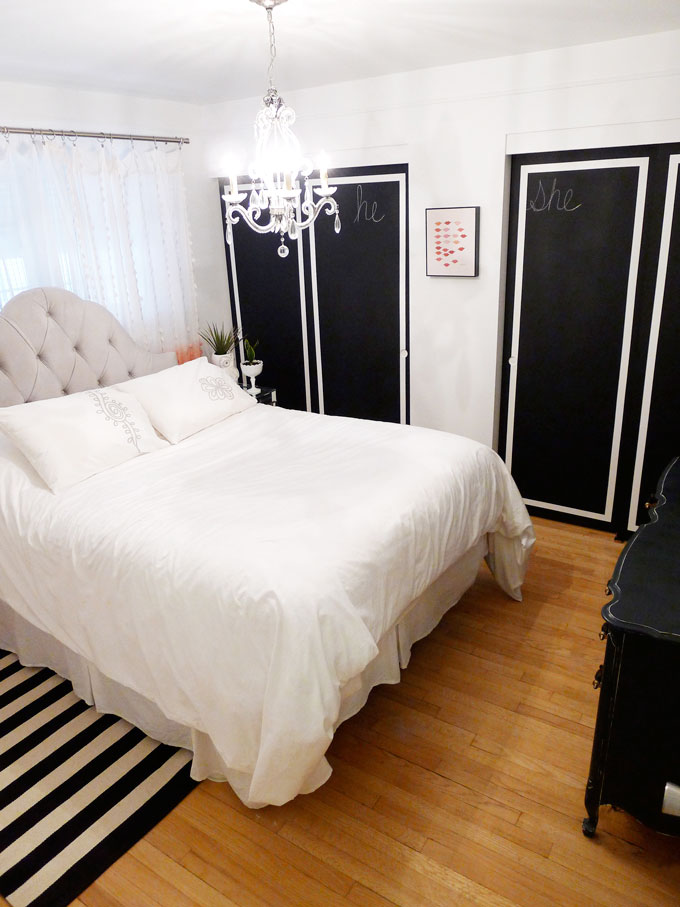 Before (Dining Room):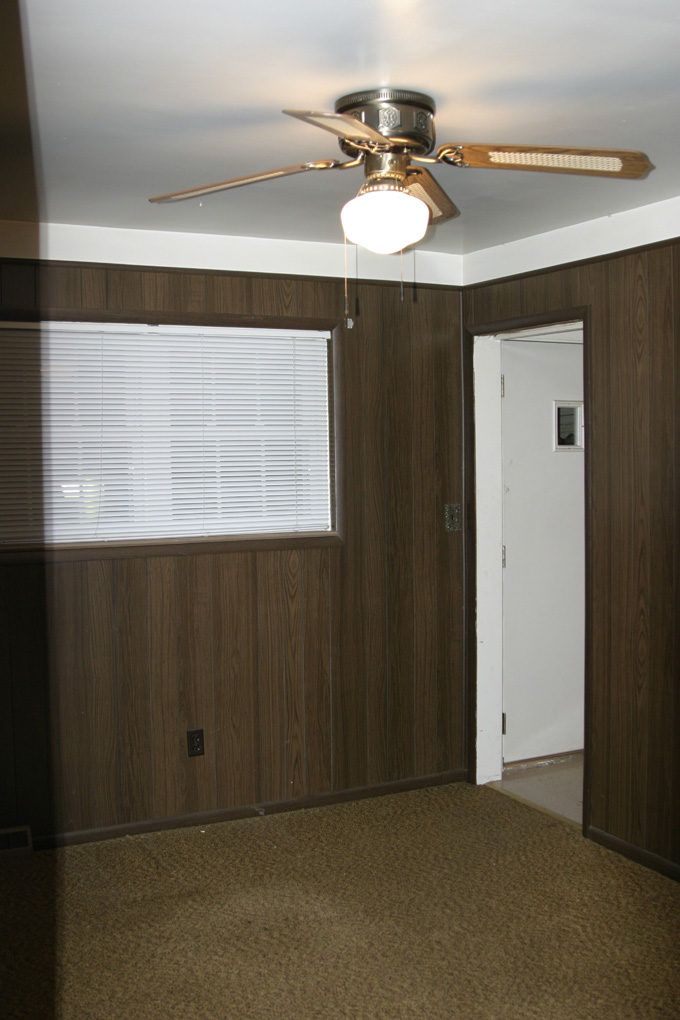 After: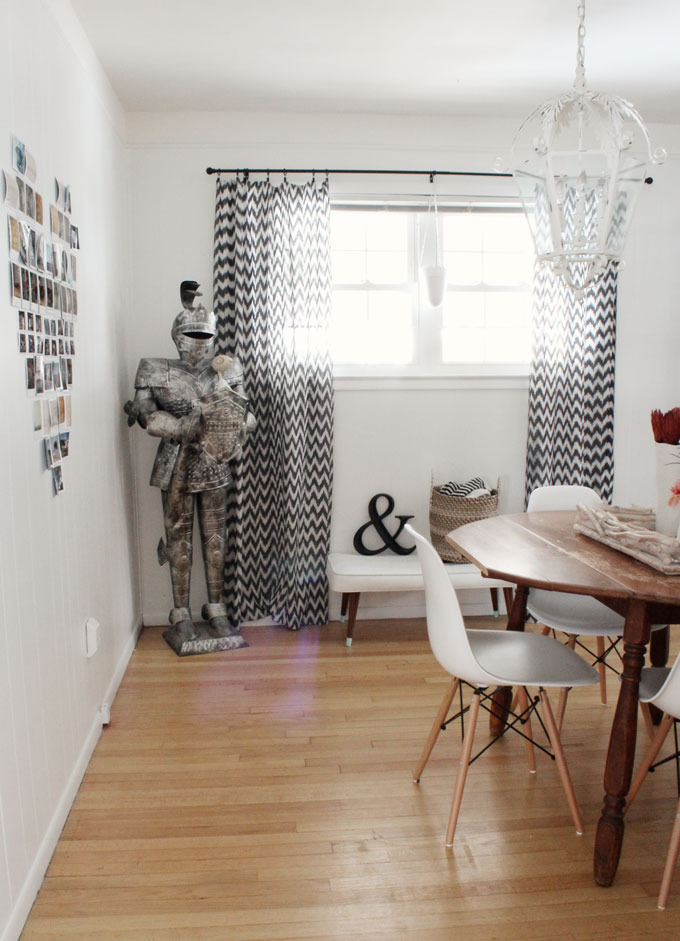 More befores to come – namely the full bathroom and my office. I have some plans for those rooms over the next few months.
A special shout out to my dad for showing me how to do so many home-ownery things, such as installing light fixtures without getting electrocuted and the many uses for a crowbar.
(And for buying me the dusty rose carpet which he now gets to enjoy in his exercise room).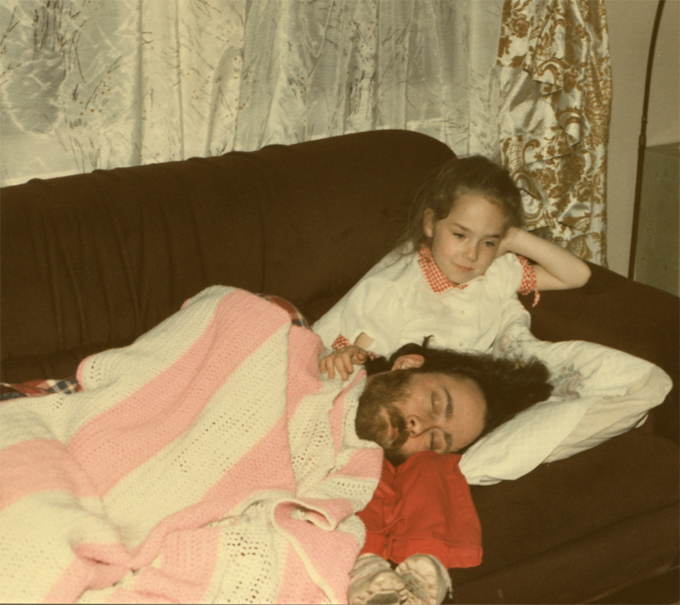 1984 – My dad and I.
xoxo
January 14, 2014
This entry was posted in
Decorating
,
DIY Projects
,
Life
,
Vintage
and tagged
1980's
,
decorating
,
dusty rose carpet
,
home
,
homeownership
,
house
,
ten years
,
wood paneling
. Bookmark the
permalink
.