Miscellaneous Notes and Such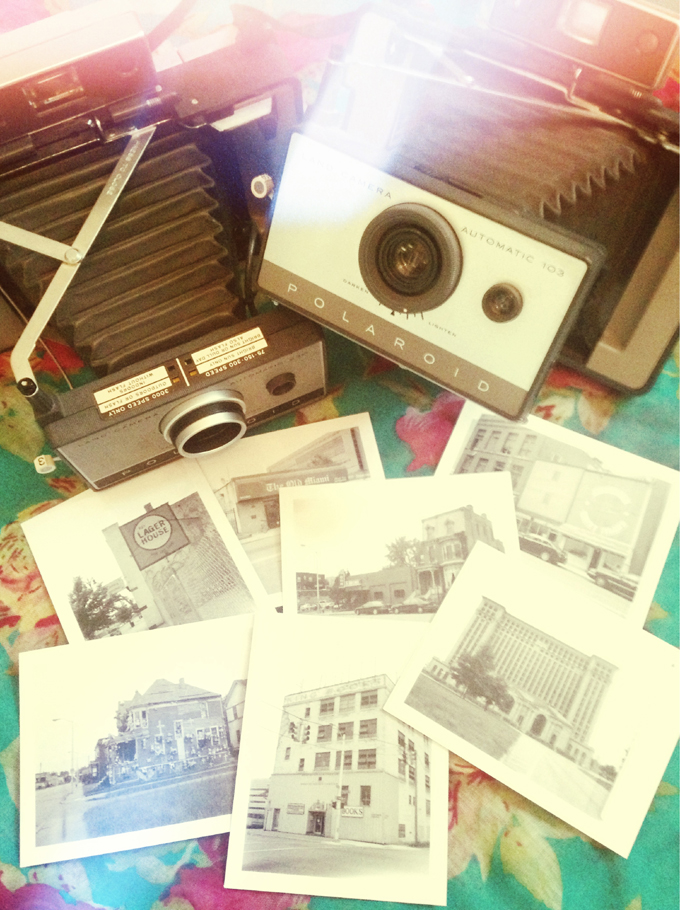 Hey Friends!
As I am sure you've heard by now, Google Reader is shutting down TODAY. But don't fret, because you can easily follow me, and all your other favorite blogs, on Bloglovin or Feedly. Both Bloglovin and Feedly are providing super easy one-click transfers to migrate feeds from Google Reader. I have been using Bloglovin for a while now, and personally prefer it over Feedly. It's easy to use, and has a nice looking interface. You can follow me here.
Secondly.
Thank you so much to everyone who stopped by the Black White & Red Show at Funhouse Gallery on Saturday. It was a great turnout and a lot of fun. The show runs through the end of July and gallery hours are Fridays 5pm to 9pm, Saturdays 2pm to 6pm, and every third Thursday 5pm to 9pm, or by appointment.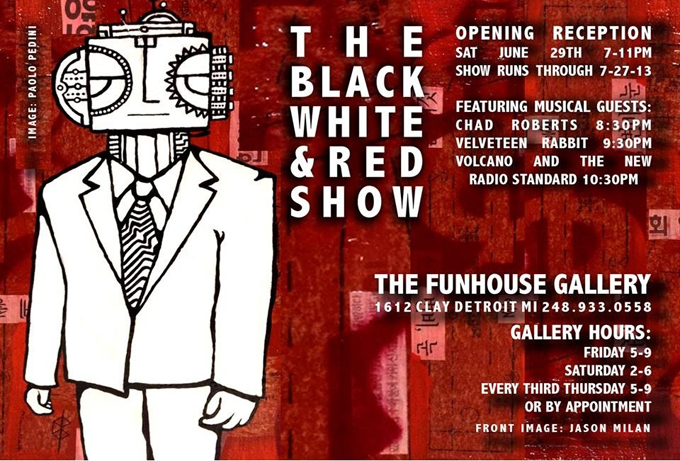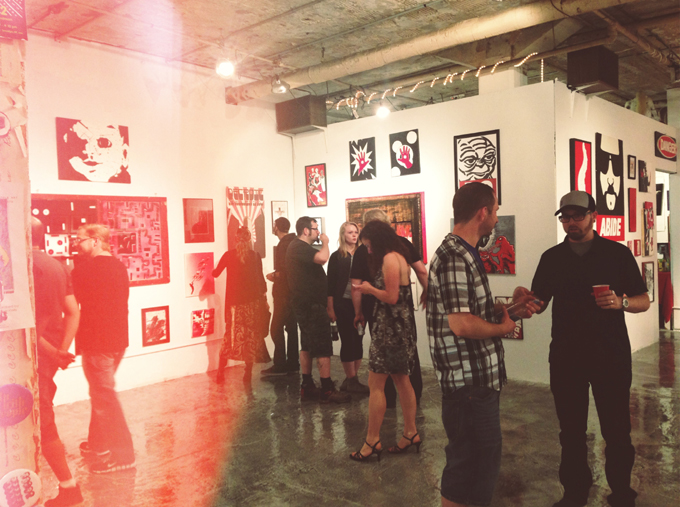 Thirdly.
My next art show opens on Thursday July 18th from 8pm to 11pm at Majestic Cafe in Detroit. This show will feature the art & photography from myself and three of my most favorite artists (and hussies). I have been doing a lot of shooting for this show and plan to feature a boatload of original Polaroids. This show is not to be missed! It's free to attend and light refreshments will be provided. Tell your friends and all your cousins!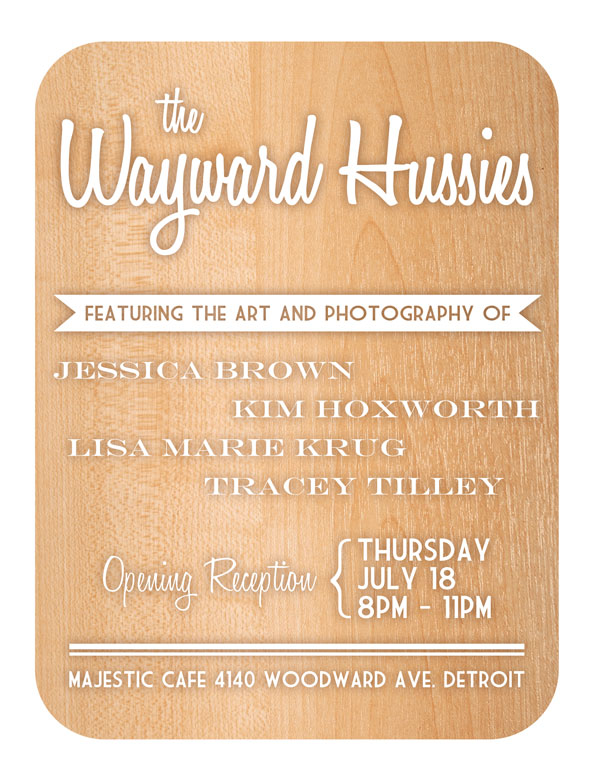 Thanks for following along! I love you all to pieces.  xoxo
July 1, 2013
This entry was posted in
Life
,
Photography
and tagged
bloglovin
,
feedly
,
funhouse gallery
,
google reader
,
majestic cafe
,
wayward hussies
. Bookmark the
permalink
.