Halloween, Thirteen
Halloween was one week ago today, and I would be lying if I said I wasn't suffering from a little post-holiday depression. October is always a whirlwind of Halloween festivities. This year I attended Theatre Bizarre, Creepy Cheapy (an amazing annual costume party where Detroit musicians put on costumed covers of their favorite bands), a haunted forest in Detroit, High and Haunted Tea with a tea leaf reading from a psychic medium at The Whitney, and a night of tribute bands at The Loving Touch on Halloween night in which Vince Neil spilled a drink all over my skirt *swoons*. But perhaps the most fun event of the season was my annual Halloween party, co-hosted with my partner in crime, Mish. We've held the party at Exodos bar in Greektown for the past seven years, but this year we tried out a new venue – The Berkley Front.
I made a mug shot style photo backdrop out of a flat white sheet, black electrical tape, and vinyl sticky numbers. We placed a table of photo-booth props next to the backdrop (severed limbs, mustaches, a megaphone, etc.) and encouraged everyone to take pictures and hashtag their photos #cleotilda13.
Sidebar – Cleotilda is the name of a terrifying Halloween prop that we display at our party every year. Bearing the likeness of a young dead girl in a soiled nightgown, her eyes light up green and she snarls at anyone who comes near. This year, our good friend Annie dressed as Cleotilda, winning best costume of the night for the second year in a row!
Here are some shots from my phone that night.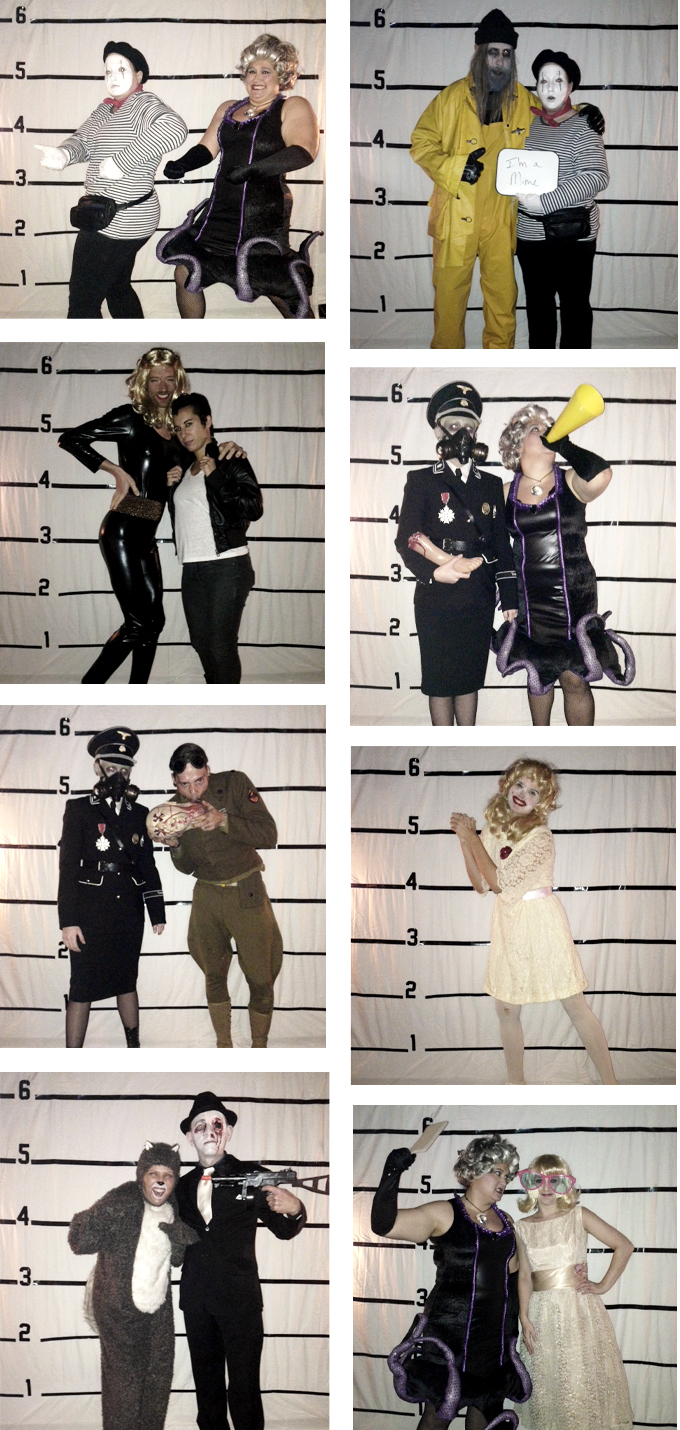 We handed out prizes for the best costumes, we Thrillered, we Time Warped, and we danced until we were dead.
We returned the following day to pick up our decorations and found this note from the bar.

I couldn't agree more! Thank you so much to The Berkley Front for being awesome.
PS: Eleanor wasn't able to attend the party, but she insisted on dressing up. Here she is as Sexy Satan and a Cobra Kai.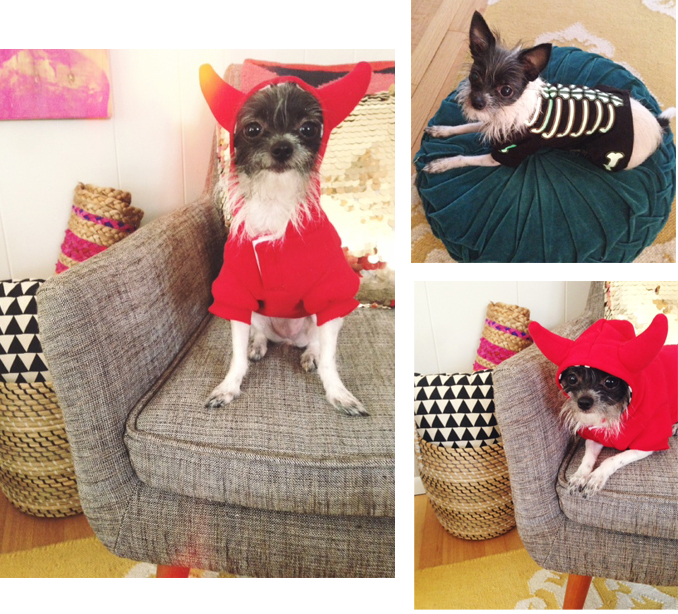 Only 358 days until Halloween!
xoxo
November 7, 2013
This entry was posted in
DIY Projects
,
Life
and tagged
berkley front
,
costume
,
halloween
,
party
. Bookmark the
permalink
.