Halloween!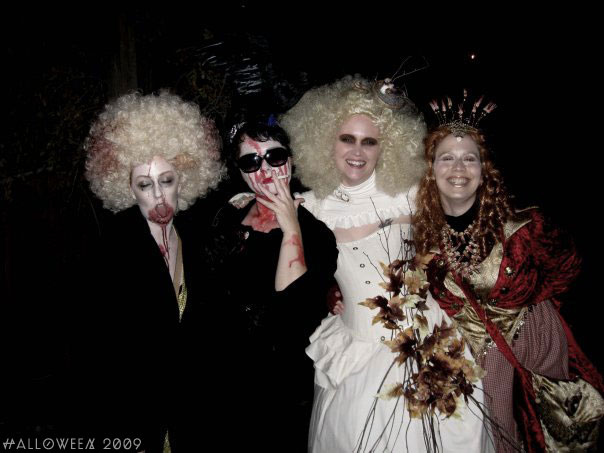 There is no holiday more wonderful than Halloween.
This truth I live by.
Every year on the weekend before Halloween, my friend Mish and I throw a big party at our friend's bar in the heart of Greektown, Detroit.  And I may be a bit partial, but outside of Theatre Bizarre I really think it's the best Halloween party ever.
This year I decided to dress as one of my favorite characters of all time, Luna Lovegood, from the Harry Potter books.   She's my spirit animal.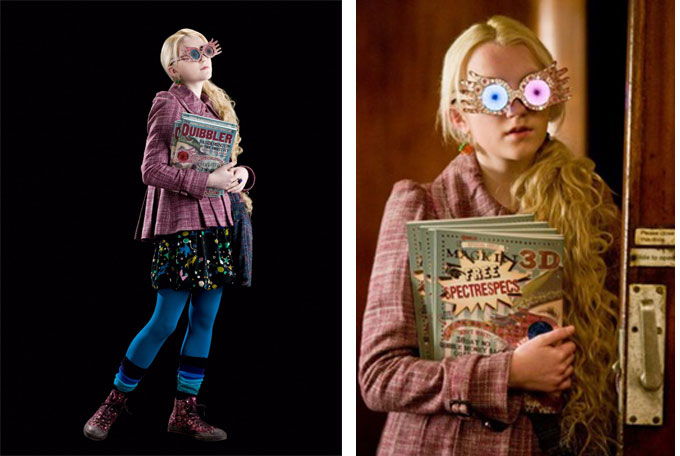 To achieve the Luna look, I ordered a pink tweed jacket from Ebay,  and paired it with a black skirt and blue tights I already owned.  I bought some colorful striped socks,  a pair of spectrespecs, made a wand out of a stick from my yard (wrapped in hemp string and spray painted in oil rubbed bronze), and made a necklace of "butterbeer" corks (ahem…cheap-ass wine corks).   And last but not least, I downloaded a Quibbler cover page, printed it at 8.5 by 11 and attached it to the cover of an old magazine.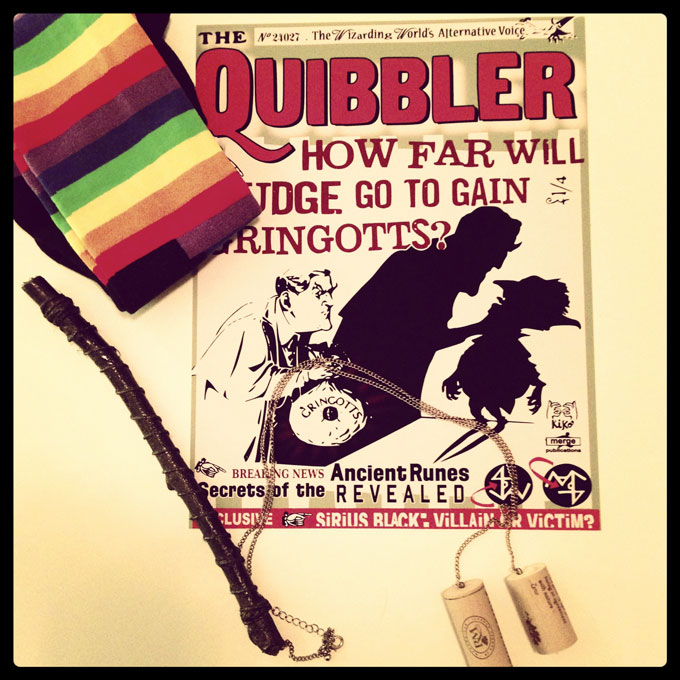 I also ordered some raddish earrings from Etsy, but they didn't arrive in time.
[CUE THE WORLD ENDING]
JK.  I survived.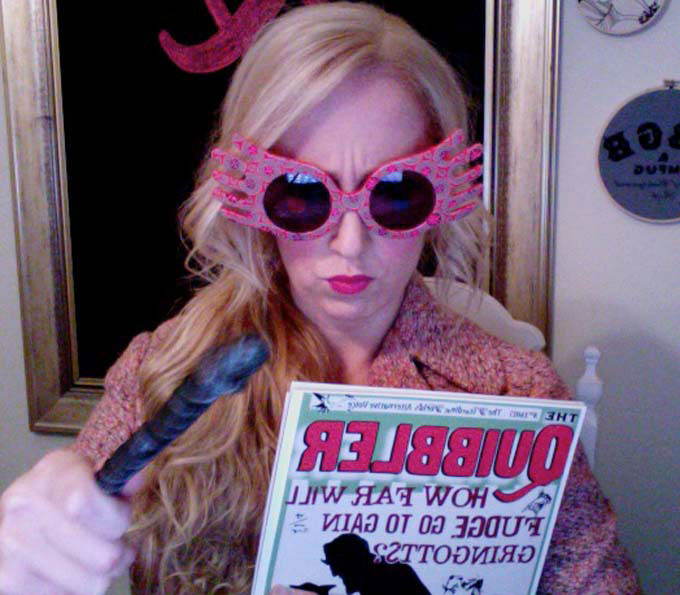 It was one of my favorite costumes to date, and I loved every second of being Luna Lovegood.  The greatest thing about nerdtown costumes like these, is that half (or more) of the party has no idea who you are, but then every so often someone will coming running at you from across the room and scream LUNNNNAAAAA!!!! and then you're immediately best friends forever.
And that is what makes life worth living.
The night before the party we schlepped all our decorations to the bar and bedecked the place with wild abandon.  (I apologize in advance – I forgot my camera, so all my photos are from Instagram).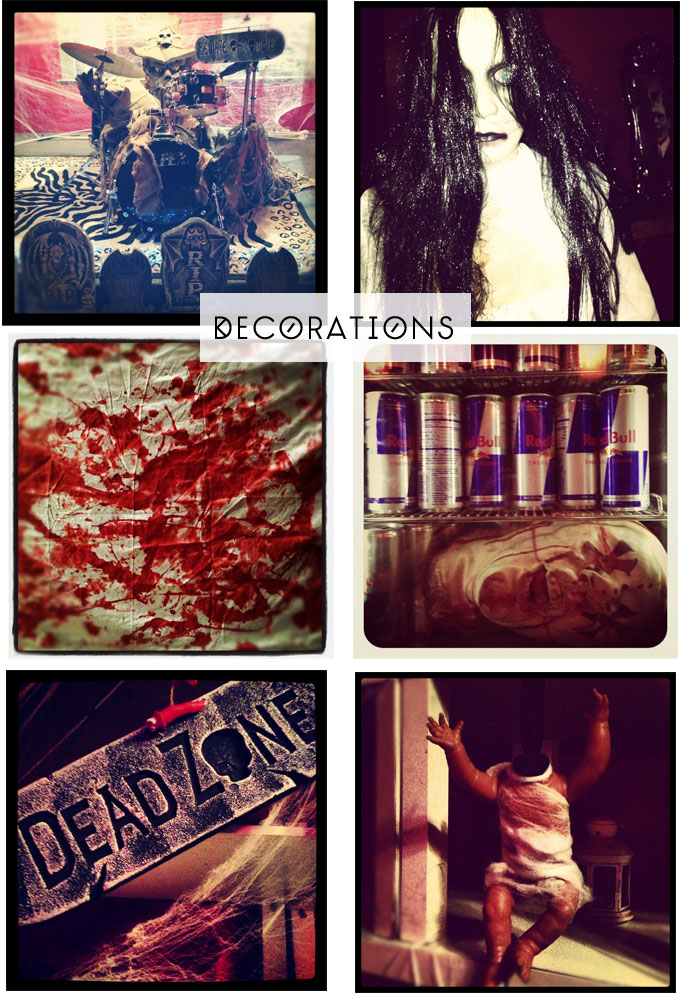 The top right photo above is of Cleotilda.  She's a life size horrifying decoration and is 100% proven to be haunted.  (another time).
Seeing everyone's costumes as they walk in is the most fun.  Here are some shots of the amazing costumes of the night (I wish I had gotten everyone's photo!).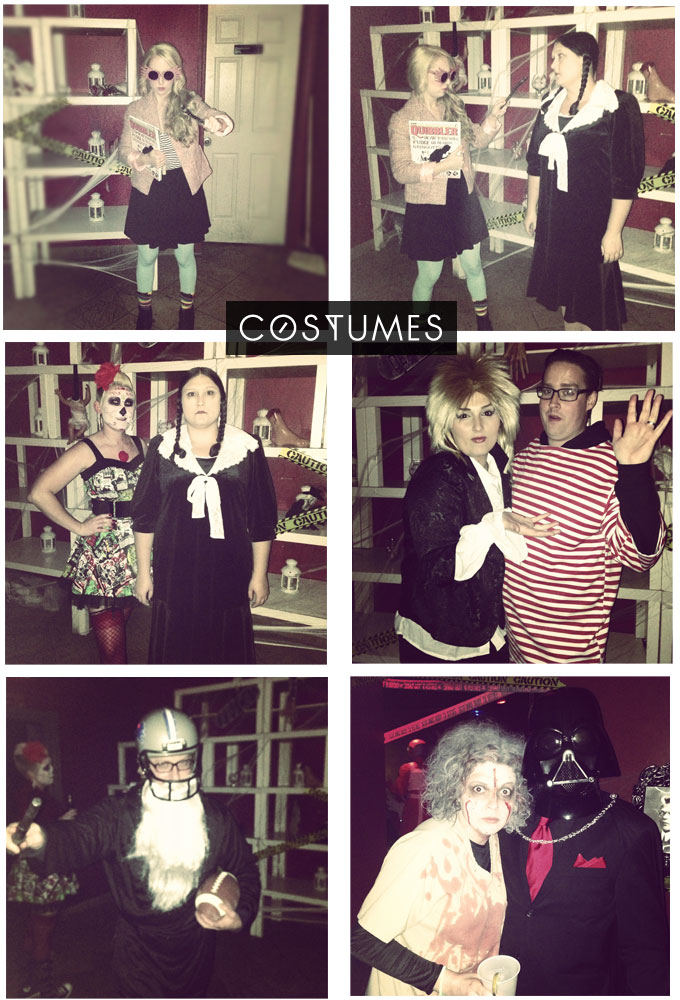 Brownie points to anyone who can guess the costume on the bottom left photo above (think of it as a riddle).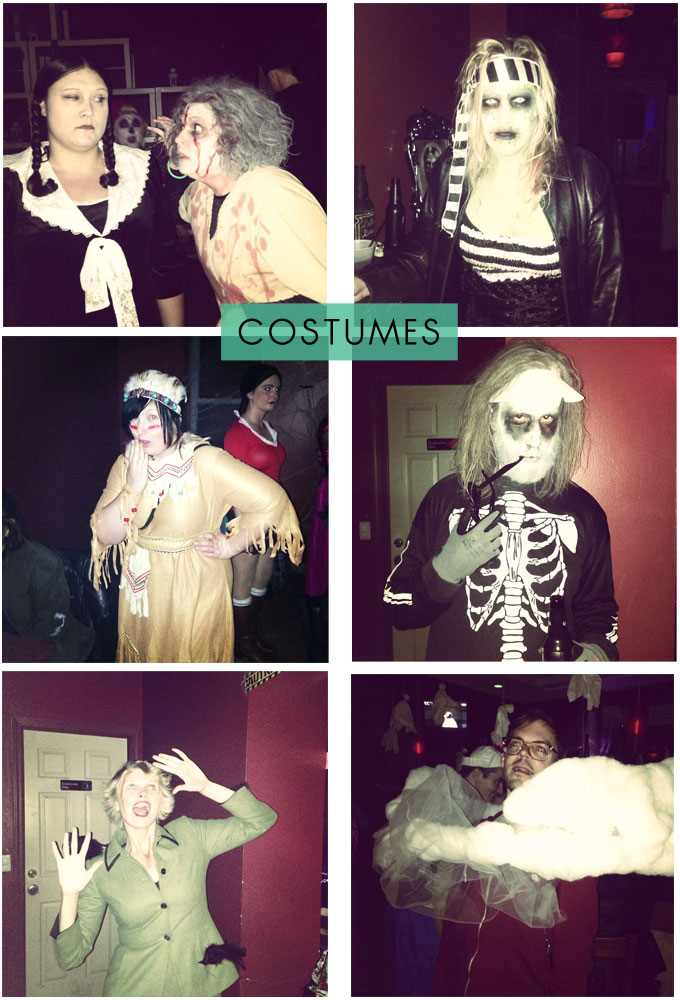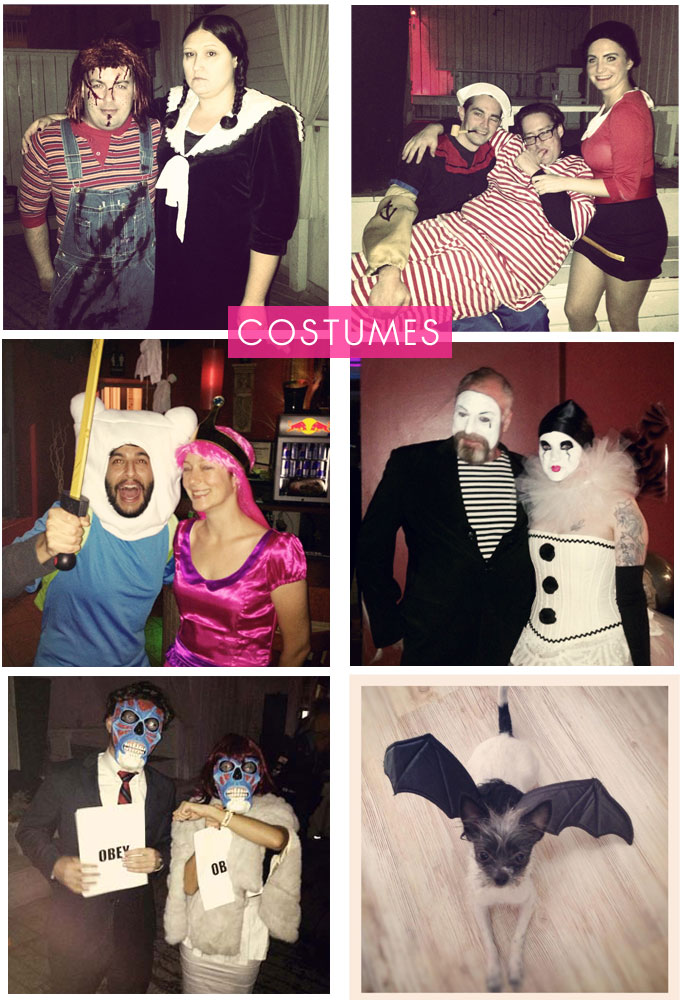 Can anyone guess the costume in the bottom left photo above?  Here's a clue:  "I have come here to chew bubblegum and kick ass… and I'm all out of bubblegum."  
And okay, okay, Eleanor Rigby wasn't actually at the party.  But just look at her in those little bat wings.  I mean, she's so cute I JUST THREW UP.
We do a costume contest every year and people take it pretty seriously.  Here are the winners.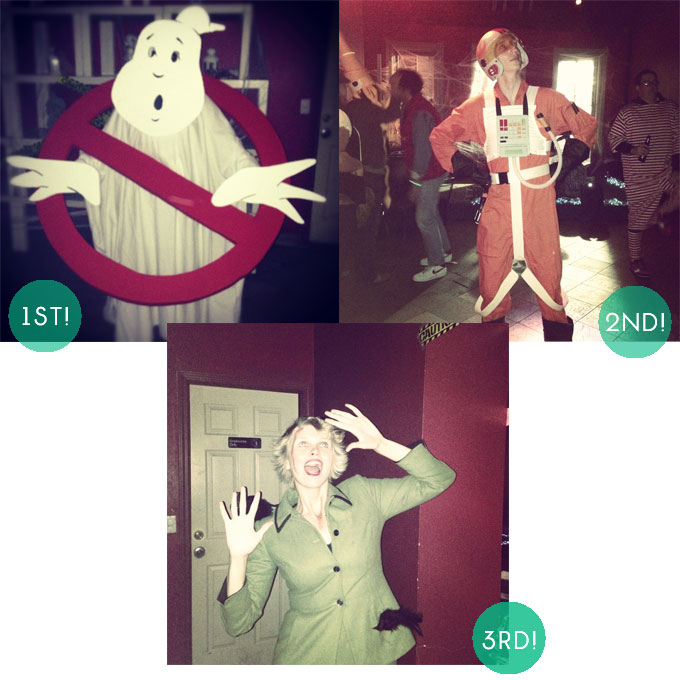 Annie killed it in that Ghost Buster's costume.  She won by like a million votes and pretty much made that party her bitch.
The rest of the night included synchronized Thriller dancing, regular dancing, Cleotilda antics and typical Halloween carrying-on.  With fervor.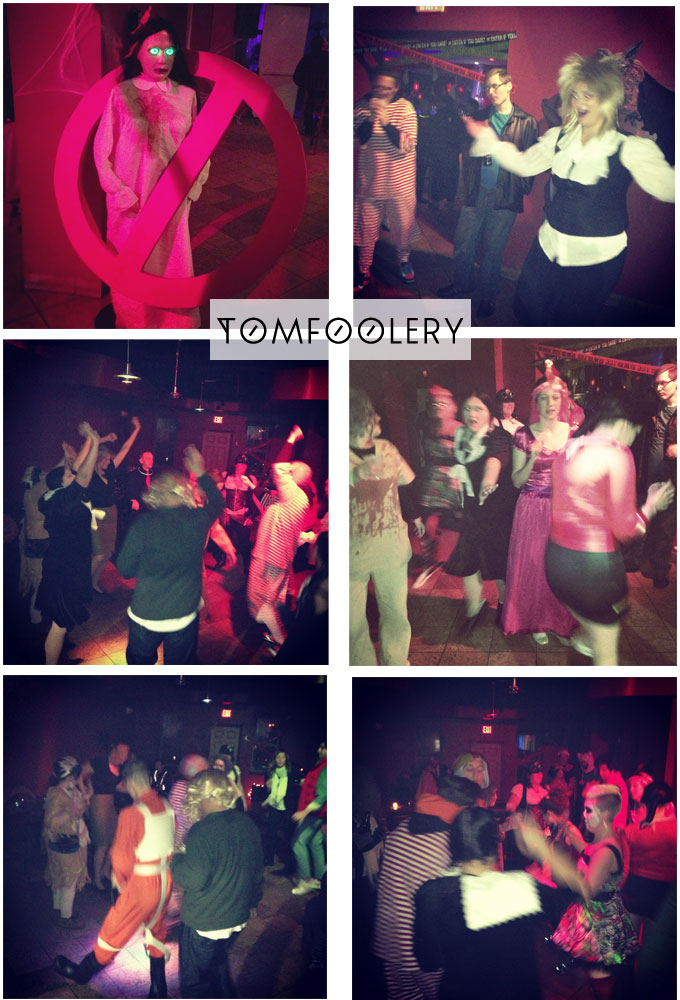 My people know how to do it.
Happy Halloween!!!! xoxo
October 31, 2012
This entry was posted in
DIY Projects
,
Life
and tagged
cleotilda
,
costumes
,
exodos
,
luna lovegood
. Bookmark the
permalink
.