A Haunted Hussy House Party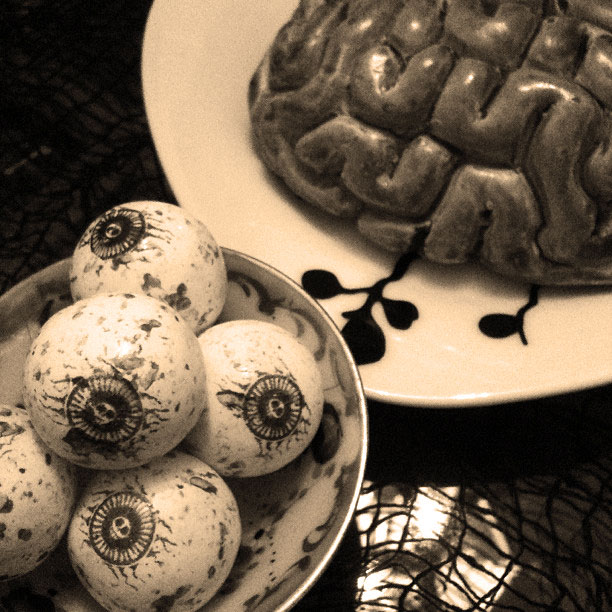 This past weekend I had a few of my lady friends over for my second annual haunted hussy house party. It was a smashing good time. I thought I'd share with you some highlights of the evening.
Oh and let it be known, I am full on cray-cray for Halloween. Any chance I can get to wear an afro, dance like a zombie, pour fake blood over my head, or decorate with faux brains, I'm ALL IN.  If you feel differently, you are dead inside.  (pun intended).
BRRRRRRRRRRRRRAINS!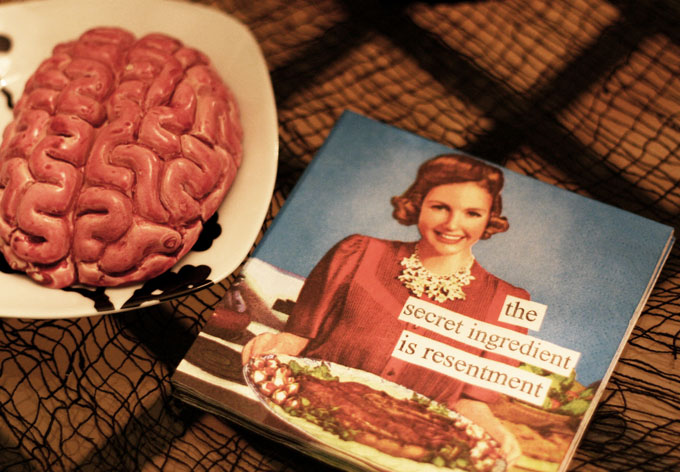 Eyeballs in a jar. Terrifying!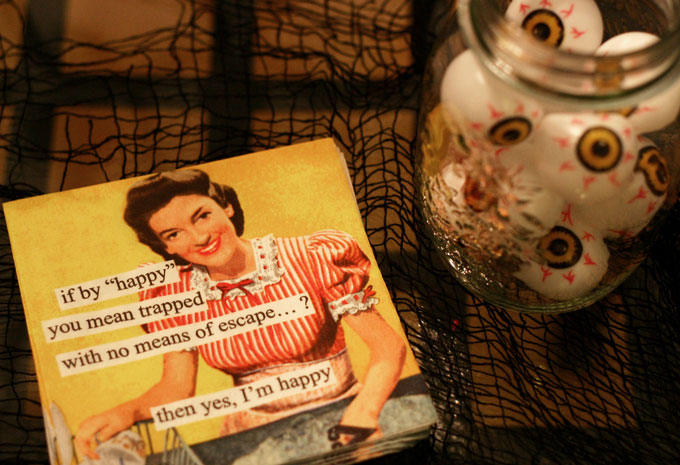 Bloody candles.  Ghastly!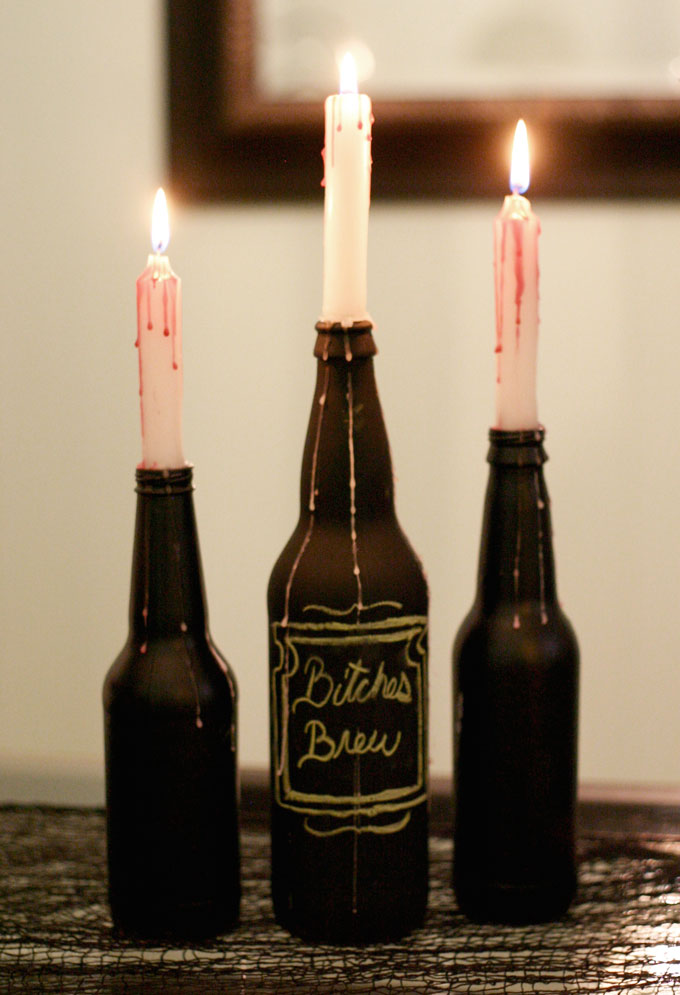 To make those bottles, I spray painted a few empty Izze & beer bottles with black chalkboard spray paint and once dry, drew on my own "label" with chalk.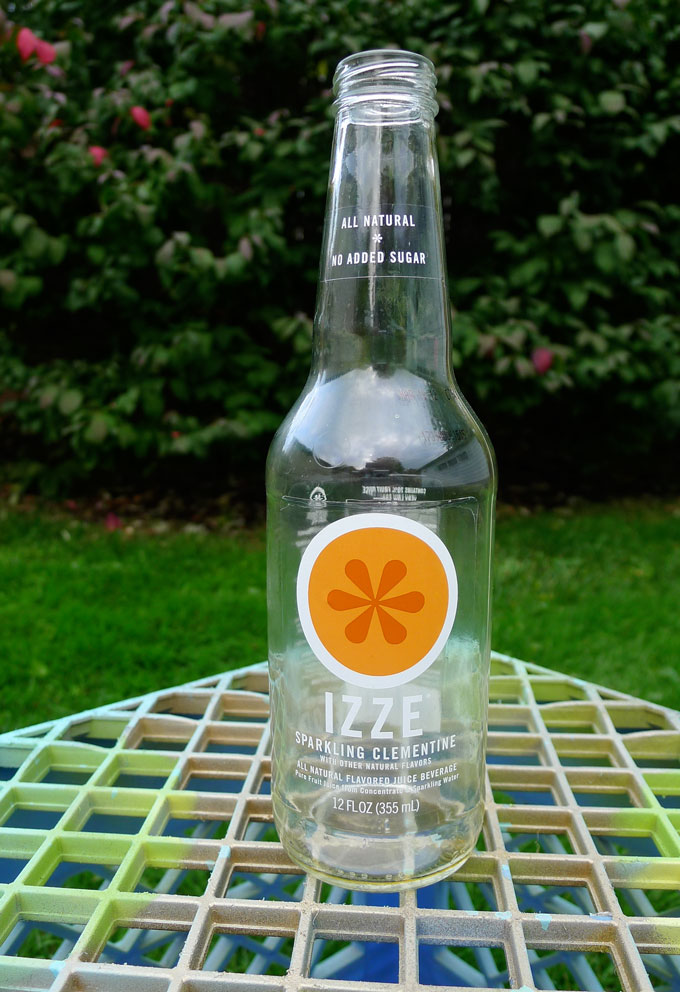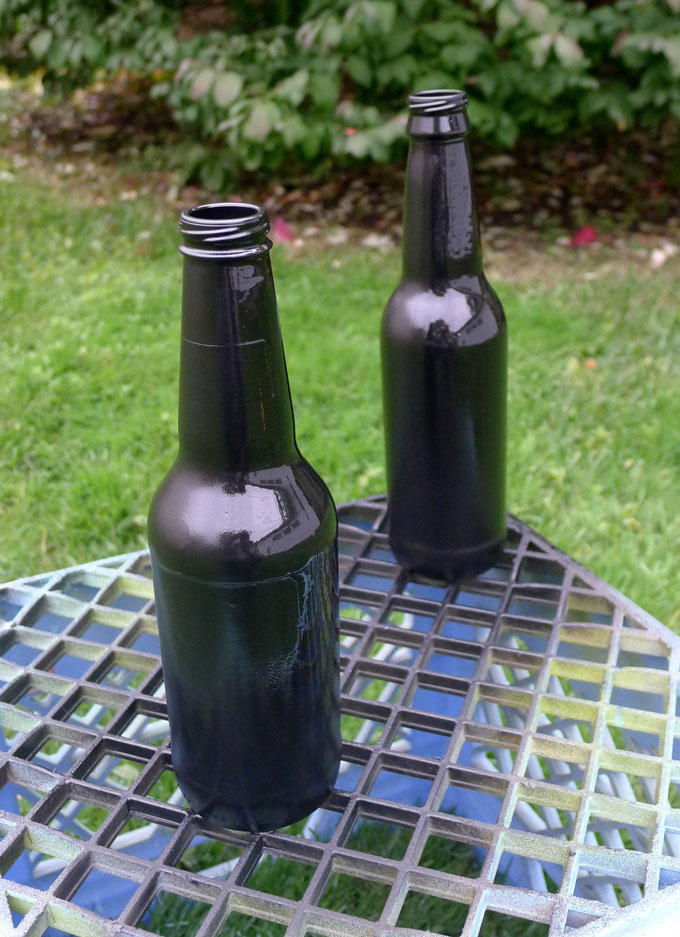 To make the blood dripped candles, I melted a red candle over top a white candle to create the "blood" drips.  Easy Peasy.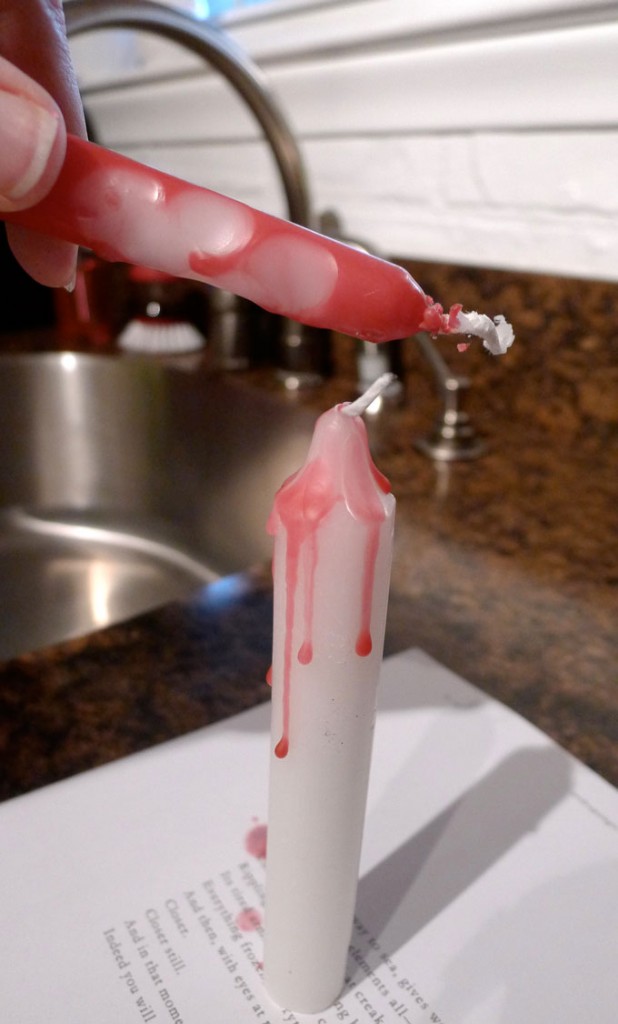 Black candelabra = instant spooky room.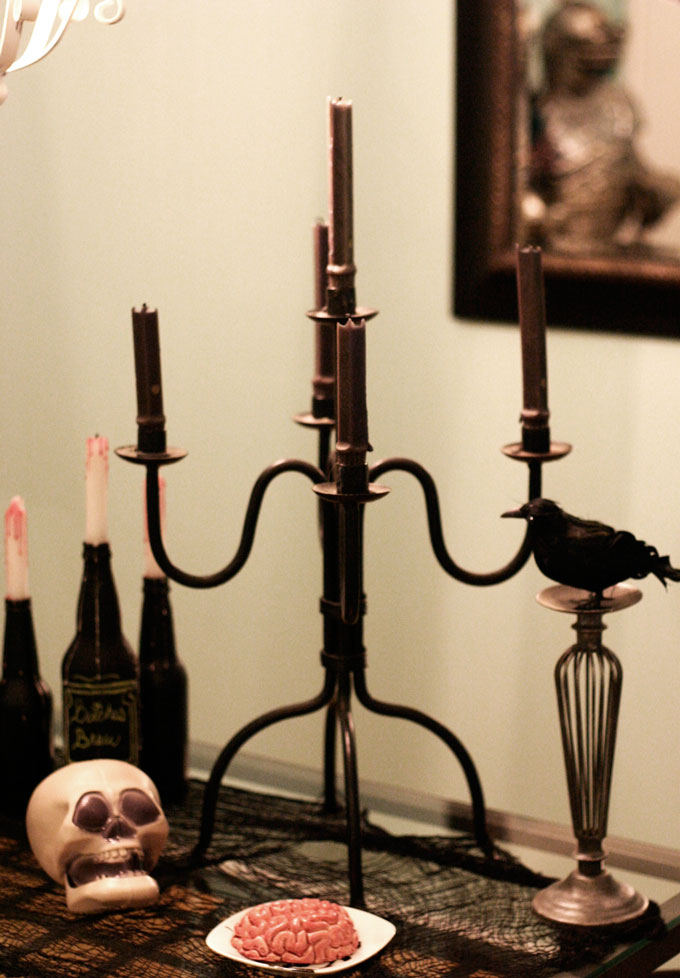 Perhaps you noticed the reflection of a suite of armor in the mirror above?  We leave him out ALL YEAR ROUND.  Sometimes at dinner Mike and I will pretend it is the middle ages and we are of noble birth.  Mike says things like "I give to you, me lady, the hot pocket" to which I say "Me lord, I demand LEAN pockets! Now do as I command, or I'll have your head on a spike!"
That's normal, right?
It is very important when throwing a party to always decorate your front door.  This lets your guests know what to expect.  Which in this case is THE DEAD ZONE.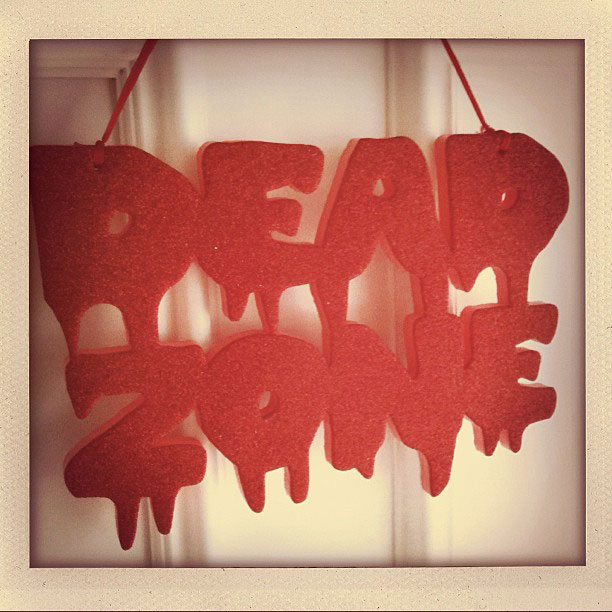 Red velvet cupcakes with vanilla frosting, garnished with eyeballs.  Gross! And Delicious!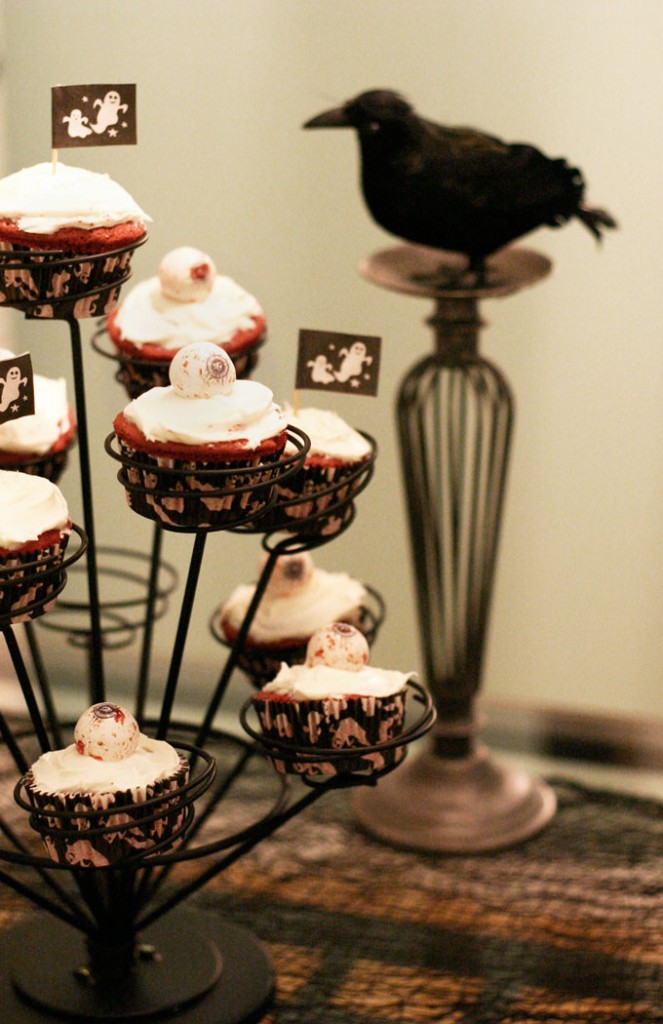 Adorable chocolate ghost strawberries made by my friend Bree.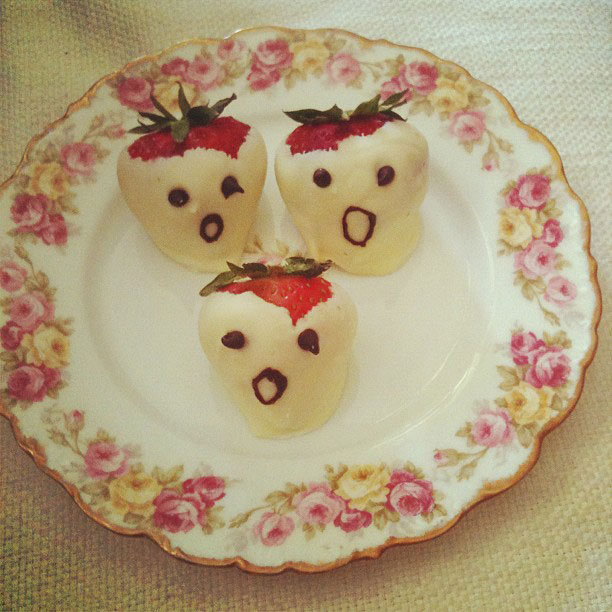 Of course there was wine.  Macabre Wine.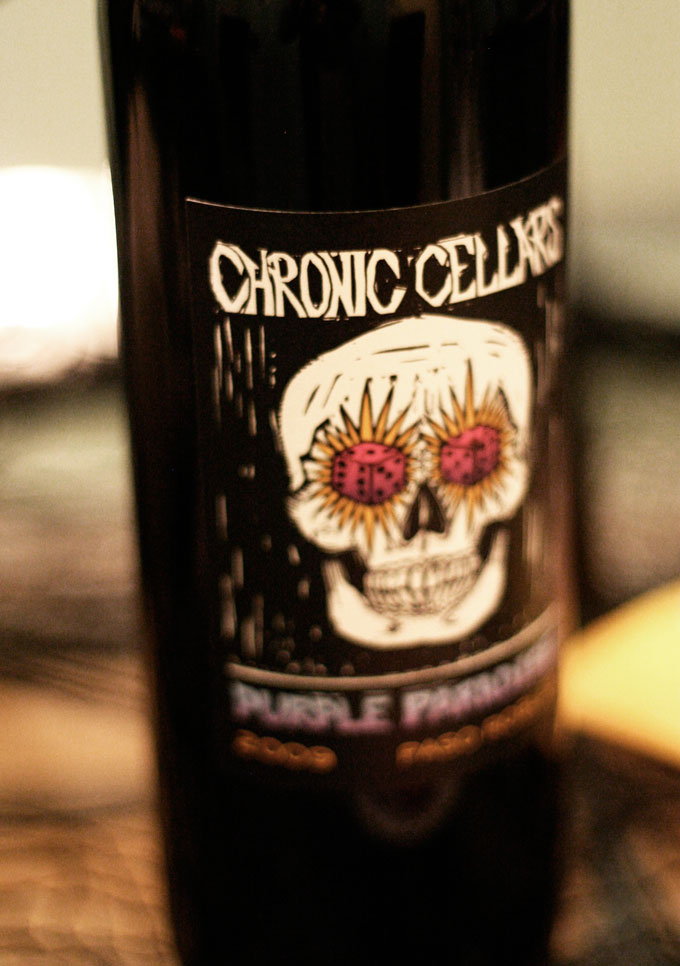 This party coincidentally fell on our friend Kim's birthday, so we surprised her with some gifts.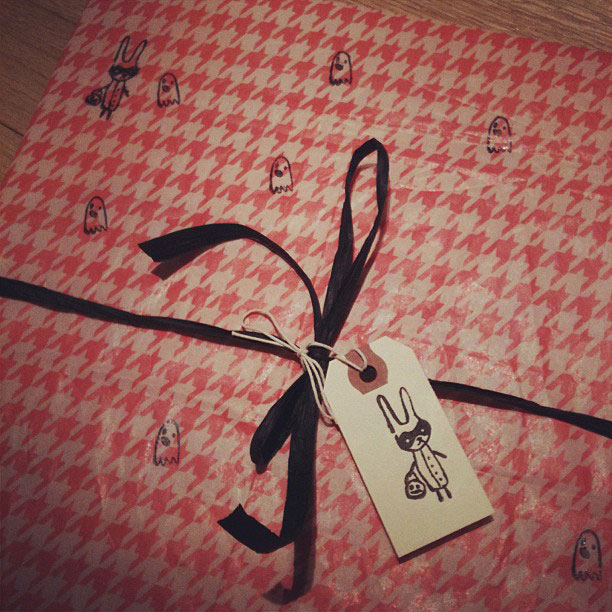 I gave her David Bowie's Aladdin Sane on vinyl.  Best gift ever right?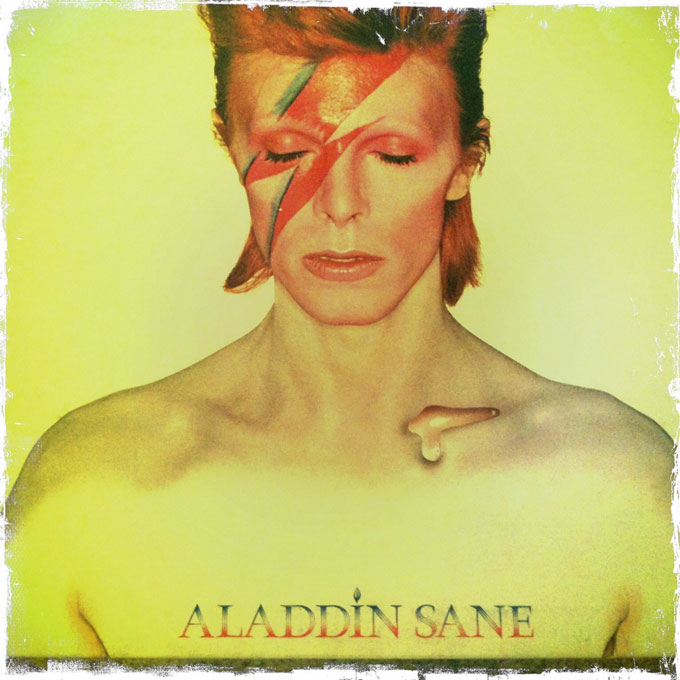 Wrong.
Our friend Jessica gave her an airbrushed Tupac t-shirt, which by far is the best birthday gift in the history of all birthday gifts.  Not that I am jealous.
[I am]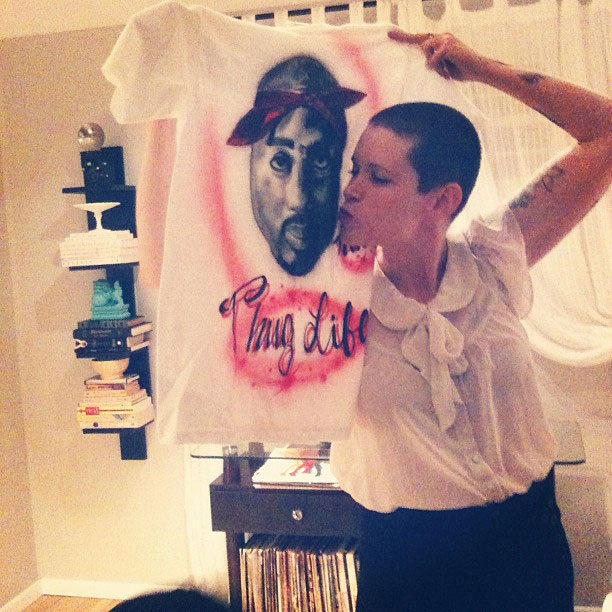 What else…. Oh!  We formed a death metal girl-group that night. All of our songs include blood curdling shrieks and profound titles such as "I BURNED MY SOUFFLE!" and "WHO HID MY DIET PILLS?!". We never landed on a solid name, but Broad Sabbath and Shetallica were tossed around, along with some others I shouldn't mention.  It is possibly my best artistic collaboration to date.  Or my worst.
And finally, we all learned the thriller dance thanks to our talented instructor Mish who is like this chick, but cooler.
Unfortunately, I did not take any photos of this portion of the evening, however I did create a re-enactment drawing for your entertainment: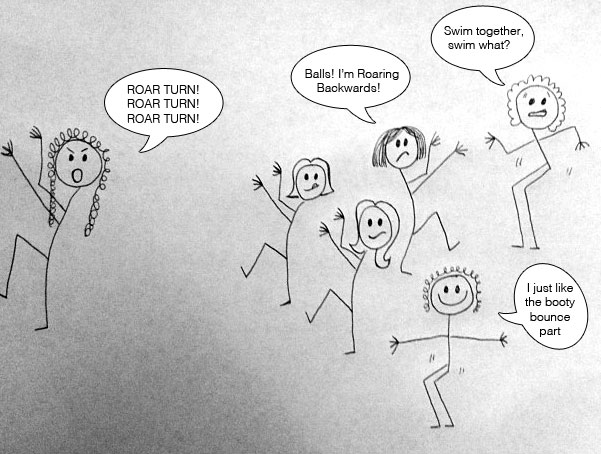 In conclusion ladies & ghouls, it was a spooktacular evening.
Yeah, I want to punch me for saying that too.
October 18, 2011
This entry was posted in
DIY Projects
,
Life
and tagged
bloody candles
,
brains
,
chalkboard paint
,
cupcakes
,
eyeballs
,
halloween
,
hussy
,
painted bottles
,
party
,
thriller
. Bookmark the
permalink
.