Tiloveski's Take Europe: Un Petit Film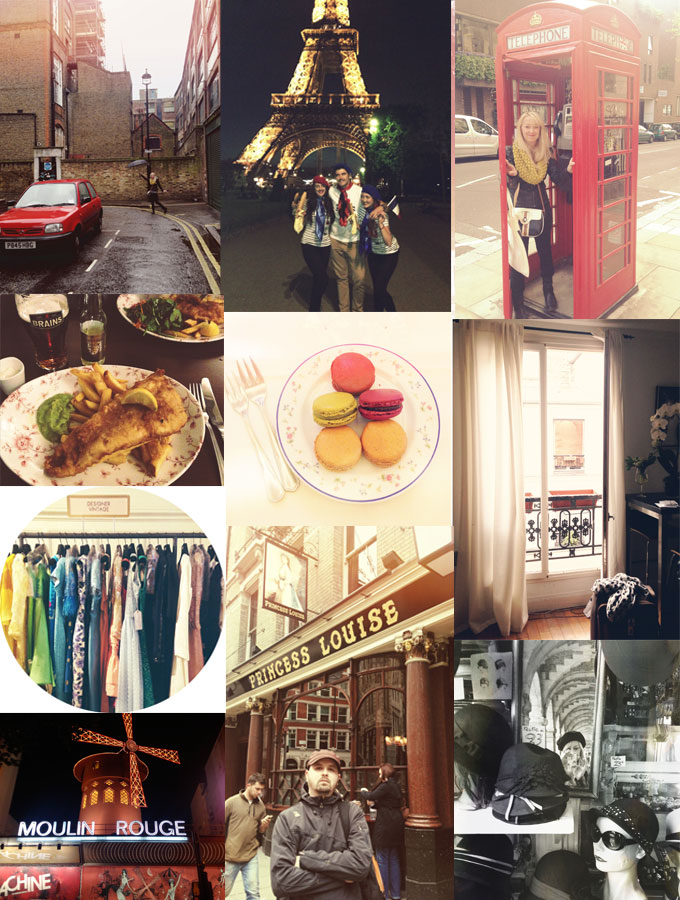 Bonjour!
Recently, Mike D and I traveled to London for a few days and then took a train over to Paris. The trip was incredible. Food! Wine! Art! Architecture! Crepes! It was a complete sensory overload in the best way possible. Consider me awestruck.
I brought three cameras with me (not including my iphone), so I'll be back with more photos soon. In the meantime, I put together a video of all the little moments I captured during our trip. The song is so great, right? I've had it in my head for days now. Although I must say, Mike D campaigned really hard for this song.
If you'd like to see more instagrams of our trip, you can search for the hashtag #tiloveskistakeeurope. I'm so glad we created a unique hashtag for the trip. Since we've been back, I've looked at those photos about a million times already. So many great memories!
Psst!  For those of you have have asked about the name Tiloveski, it's the couple uni-name I imposed upon Mike D and I (Tilley + Darowski + Love thrown in for funsies = Tiloveski).  So basically we're like Brangelina, except waaaaay better looking.
Au revoir!
xoxo
May 27, 2013
This entry was posted in
Life
,
Wanderlust
and tagged
europe
,
film
,
instagram
,
london
,
paris
,
tiloveski
,
vacation
,
video
. Bookmark the
permalink
.