Mix n' Match Dining Chairs.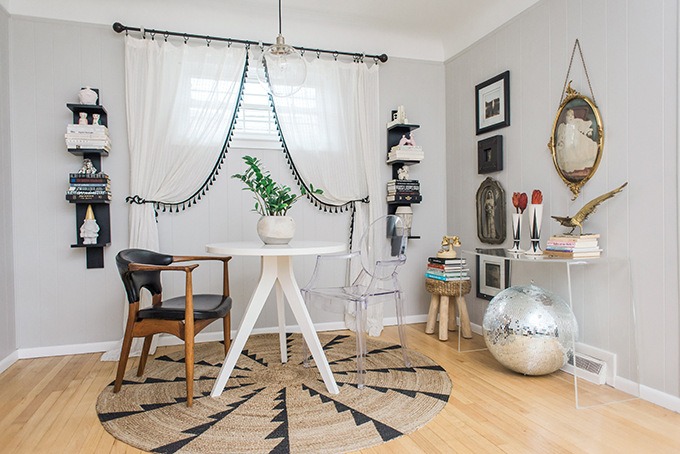 Several years ago, when I threw our breakfast nook together, I slid these two chairs under the table as a temporary fix while I shopped around for a more cohesive pair. While I love the eclectic vibe of having two different chairs, I never really loved the ghost chair in there, and the danish arm chair always felt a little too heavy.  I searched for a while, then got busy, and well, these chairs were *fine*, so I just never got around to replacing them. Lately I've been itching to switch things up, so when Chairish reached out and asked me to share my two cents on how to successfully mix and match dining chairs, it was perfect timing. For those of you not familiar with Chairish, it's an online marketplace filled with gorgeous vintage finds. It's kind of like Craigslist or Ebay, but more curated and organized.  You don't have to spend hours scrolling through pages of ugly Walmart chairs from the 90s while trying to get to the good stuff, and I appreciate that.
I don't think most people want their furniture to be super matchy, they just don't know how to mix furniture styles, so they run to the nearest furniture liquidator store, buy a generic dining table that comes with 8 matching chairs, and call it a day. It's cheap and convenient. I get it. But honestly, mixing and matching furniture is pretty simple, it just takes a little bit of thought and intention. When done right, it can make a space feel interesting, unique, and fun.
An important key to making disparate styles of furniture look intentional and not like your drunk uncle's basement, is to keep everything within a consistent color palette throughout your space. My color palette is mostly white, black, varying shades of grey, pale pink, warm metals, neutrals, and light/medium wood tones. If I'm shopping and see something I love, but it doesn't jibe with my color palette, I let it go. It's truly a lesson in self control. At a garage sale a few years ago, I impulse purchased a set of teal 1950s dining chairs. I *knew* the color was wrong, but the tiny delusional hoarder that lives in my head was like I CAN MAKE THEM WORK. Spoiler alert: They looked terrible. I hemmed and hawed about reupholstering them, but then I lost them in the floodpocalypse of 2014 anyway. Lesson learned. Stick with the color palette!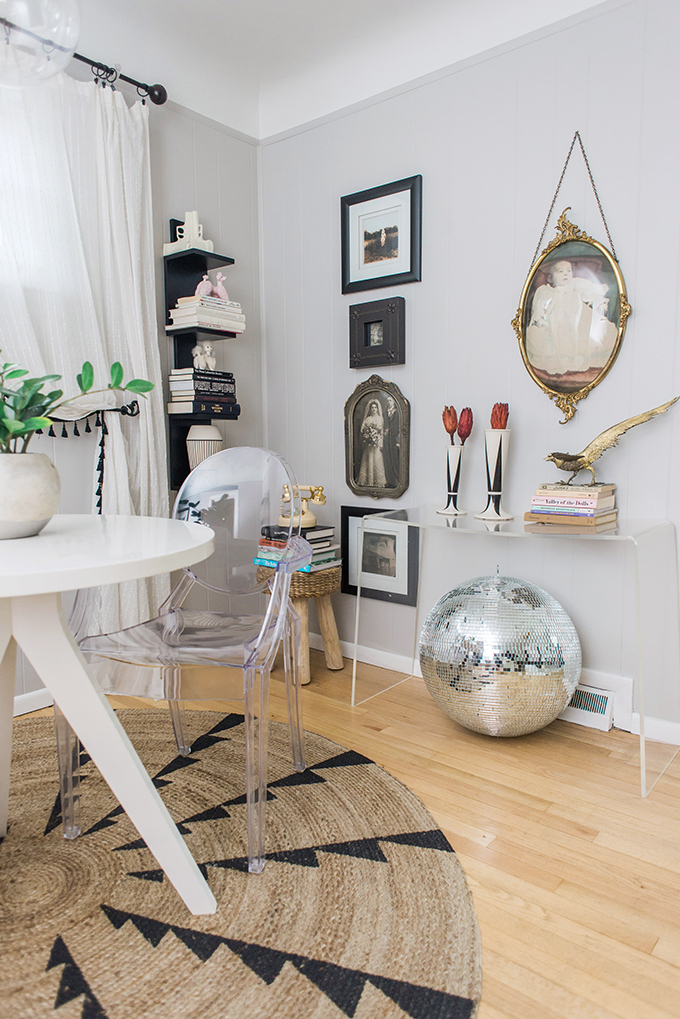 I've been re-envisioning my breakfast nook by playing around with a design board, virtually swapping different chairs in and out. Here are a few that I love, both new and vintage.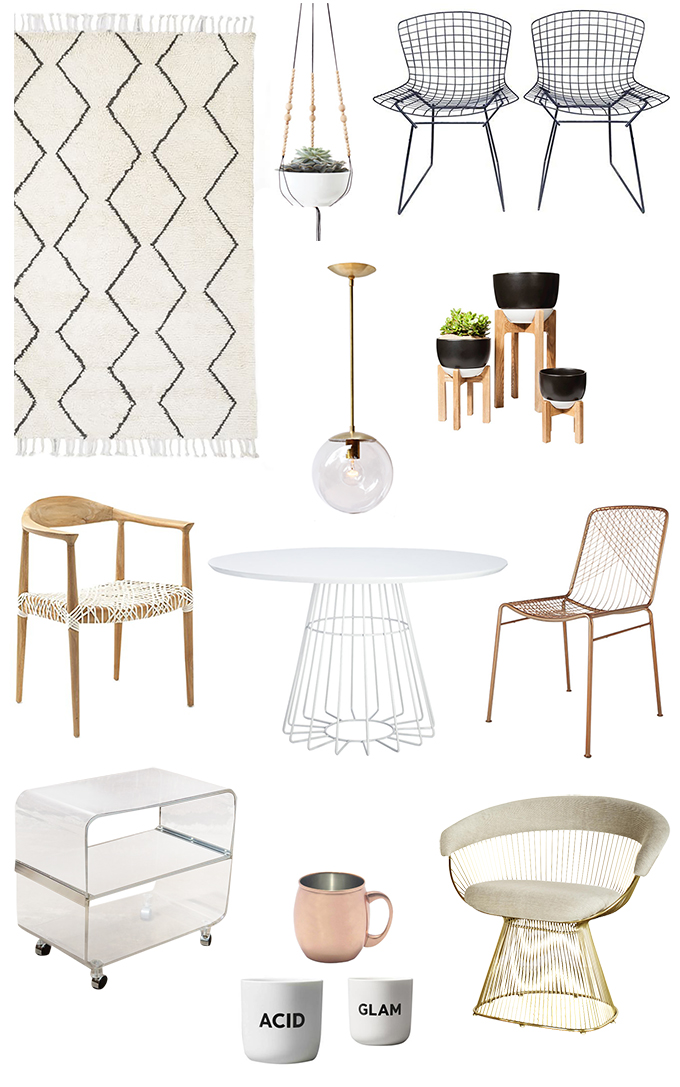 My house is tiny, so I try to maximize space, including visual space, as much as possible by choosing airy furniture with open backs and thin legs. This allows your eyes to travel through the furniture and makes the room feel visually more expansive. And obviously, lucite is great for the same reason.
So what do you think? Which ones are your favorite?  That gold chair is quite an investment but it makes me INTENSELY SWOONY.
July 20, 2016
This entry was posted in
Decorating
,
Vintage
and tagged
breakfast nook
,
chairish
,
dining chairs
,
mix and match dining chairs
,
mix n' match chairs
. Bookmark the
permalink
.