London & Paris – Stuff I Bought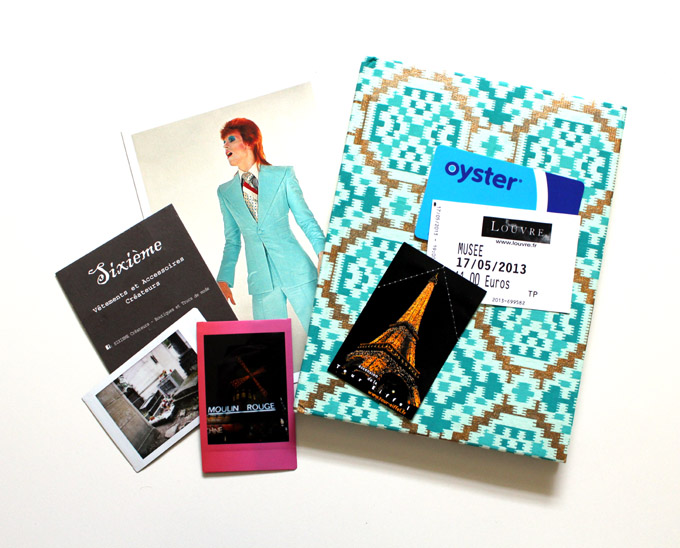 For those of you just barely suffering through all these Euro blatherings, you will be happy to know we're almost done!

And so! Shopping abroad. Suffice it to say, I am a fan.
I love to collect mementos that remind me of the places I've traveled to, but I have no interest in purchasing the standard-fare types of souvenirs that are sold in travel shops and by hawkers outside popular attractions. Those cheap little tchotzkes and trinkets are just overpriced crap, and if you're buying a plastic key chain at the Eiffel Tower, then I'm pretty sure you've missed the point of shopping abroad.
My favorite things to buy when traveling:
Jewelry, preferably vintage or locally handmade.
Artwork – small prints, paintings, and drawings that can easily fit into a suitcase.
Home Decor – vintage, handmade, or something unique to the region I'm visiting.  Though I look for things that will easily fit into a suitcase, I'm not opposed to having a lamp, rug, or piece of furniture shipped home if it's an amazing and affordable find. (This has never happened to me).
While in Paris, we spent an entire morning at the Antiquite Brocante (antiques fair) in Bastille. Nearly 500 stalls of antique furniture, art, glassware, and various bric-a-brac straddle both sides of the Seine River at the Place de la Bastille twice a year. It's what dreams are made of, people. Flea markets are always my jam, but I find them especially interesting in other countries. You talk to people from other walks of life, you discover what types of items are ubiquitous in other cultures, what items hold value over others, what locals are most interested in buying, etc. It's a level of access to local culture that you wouldn't find in a museum (not that I don't love museums too).
Most of the vintage jewelry was waaaayy out of my price range, but I came across this gorgeous art deco ball pendant necklace for only €30. And hey! Now I know how to type that little euro symbol.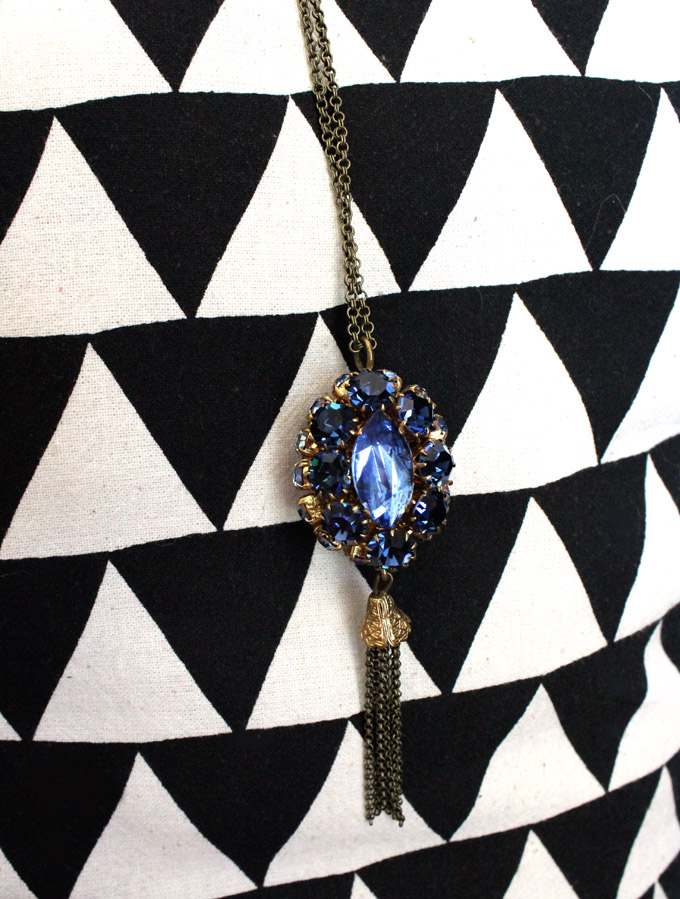 This large book of sheet music cost only €10 and it says FLIRTING TIME! I mean, come on. No choice.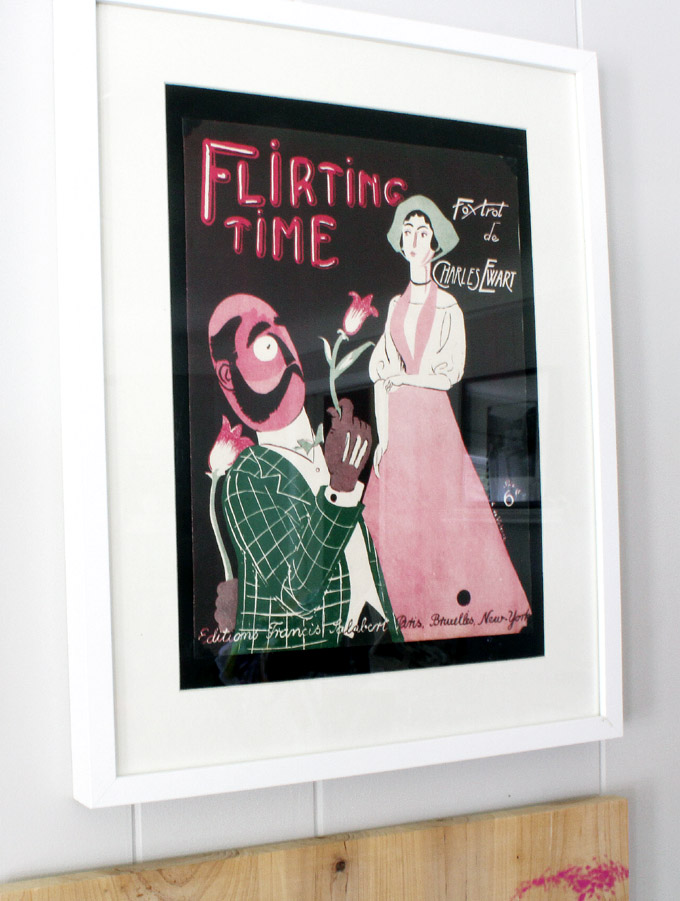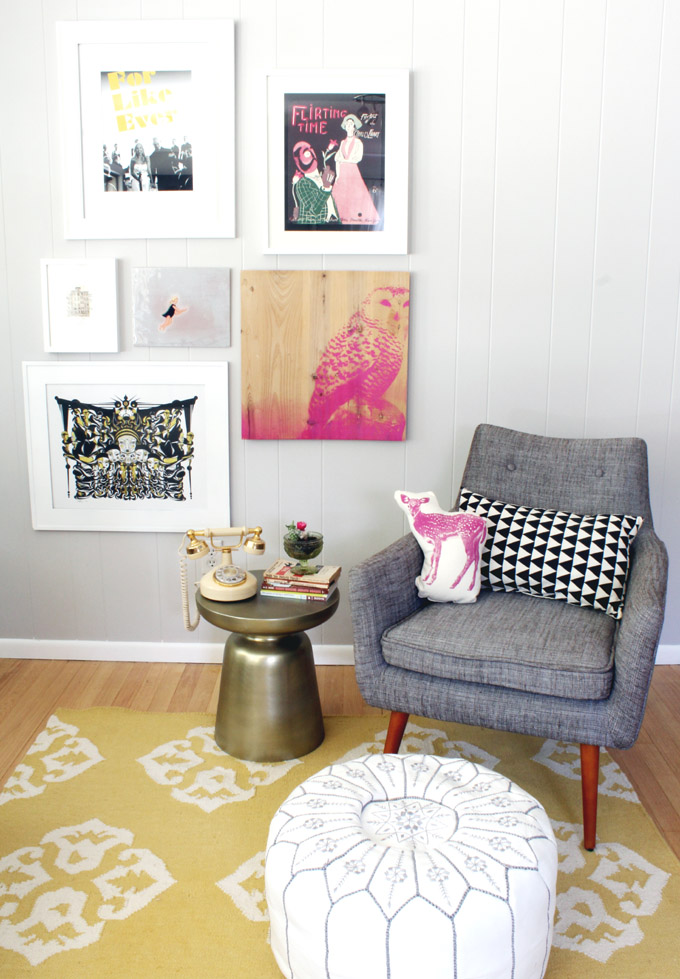 One of the vendors at the antiques fair had boxes and boxes of these quirky old post cards, priced at ten for €10. When I saw the ones with the babies, I was all "These are the weirdest, creepiest, most bizarre things I've ever seen. I'LL TAKE THEM ALL!"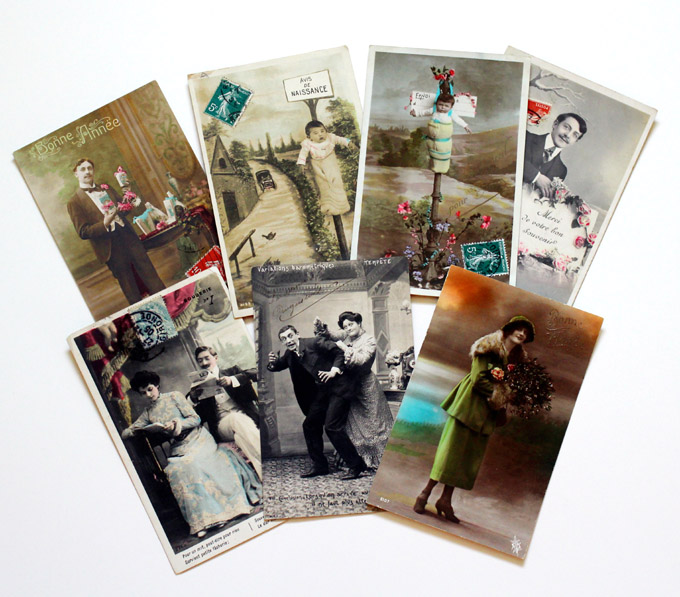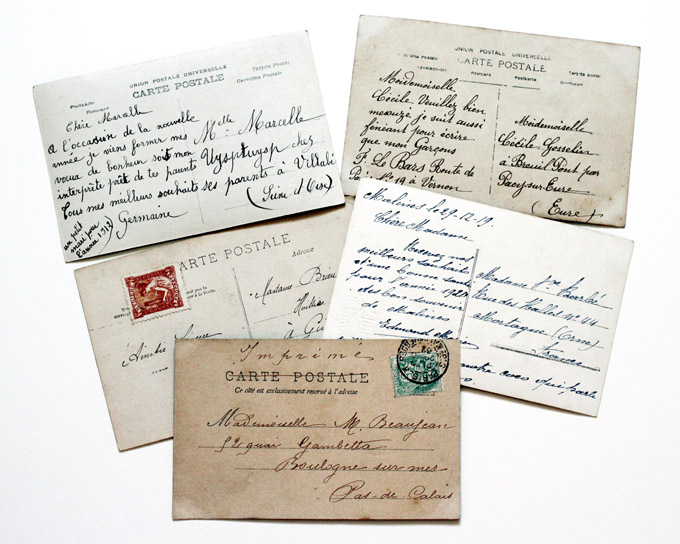 The V&A Museum in London had an entire shop accompanying the David Bowie exhibit. I really wanted this Aladdin Sane Contact Sheet, but alas, at €3,999 it was a leeeetle bit out of my price range. Instead, I bought this paper doll set. If I now own two sets of paper dolls, does this make me a paper doll enthusiast? Or just a weirdo?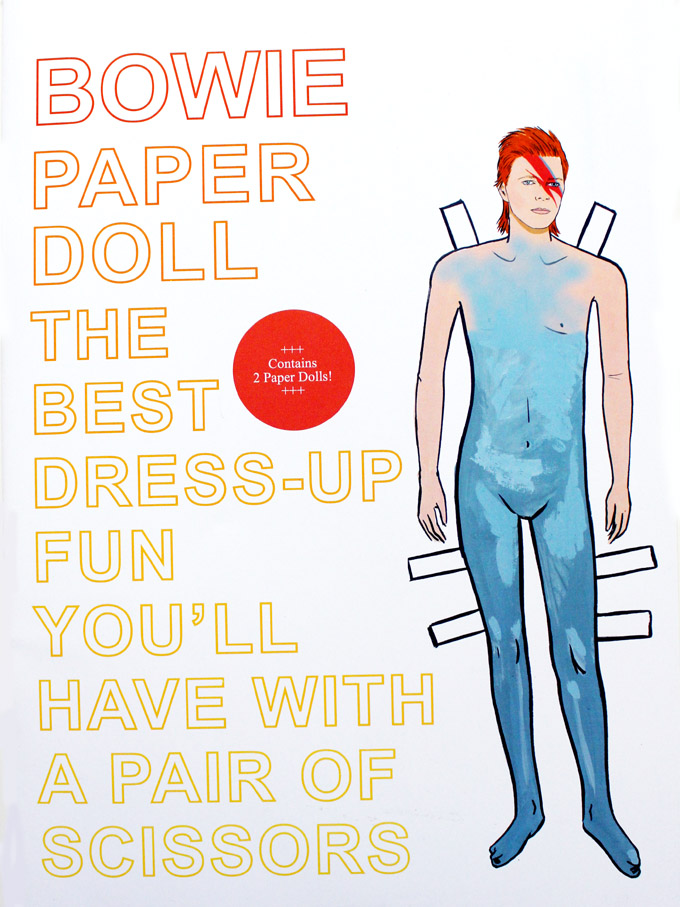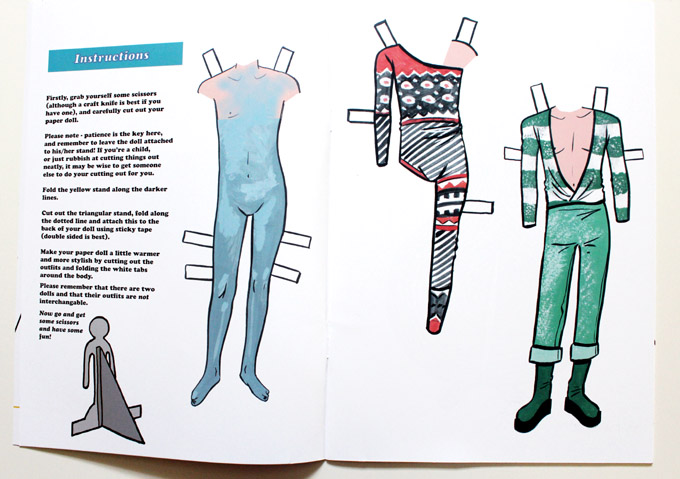 This handmade ring came from a tiny clothing & jewelry boutique near our apartment in Le Marais, Paris.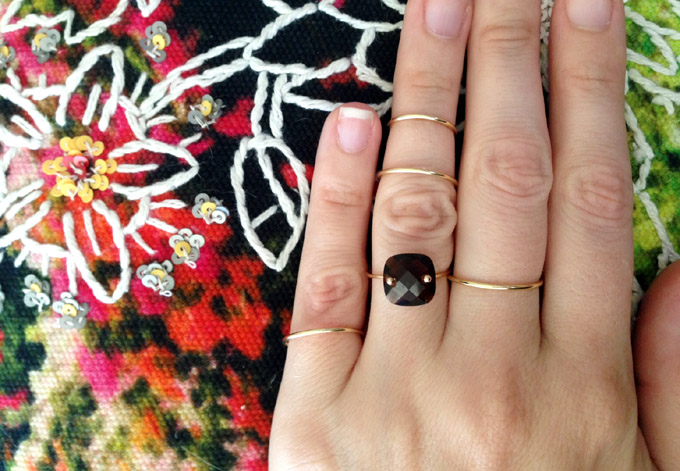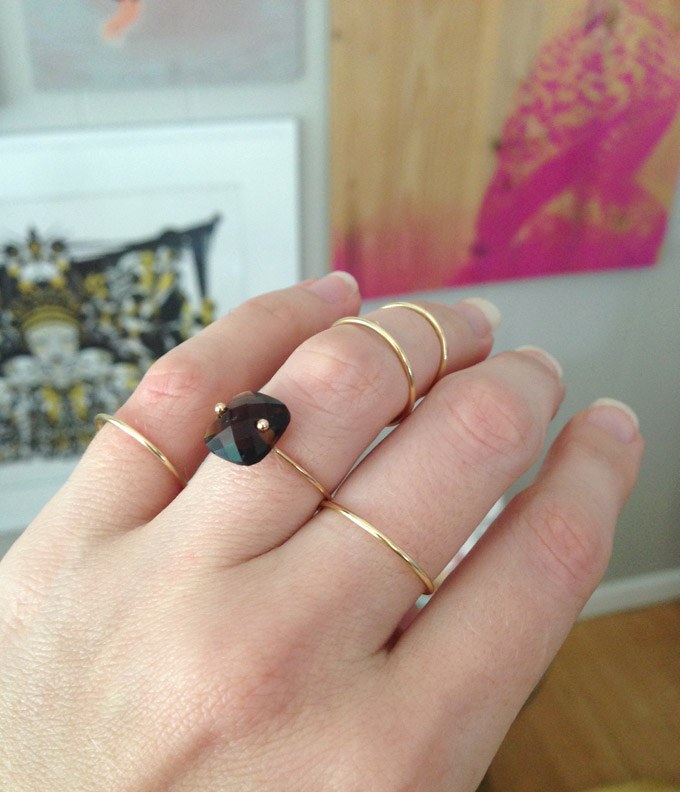 One day I dragged Mike D all over Montmartre into stores that the internet told me were "vintage shops", but were mostly filled with piles of dirty old women's clothes. He liked it, or so I told him. At this one particular shop, the owner was VERY friendly and VERY energetic and insisted on playing How Soon is Now by The Smiths over and over (and over). He pulled out things that he thought we would like, including this tin, which he eventually convinced me to buy. I don't know, it looks cute in my kitchen and I can put crap in it? I'm totally rocking your world right now.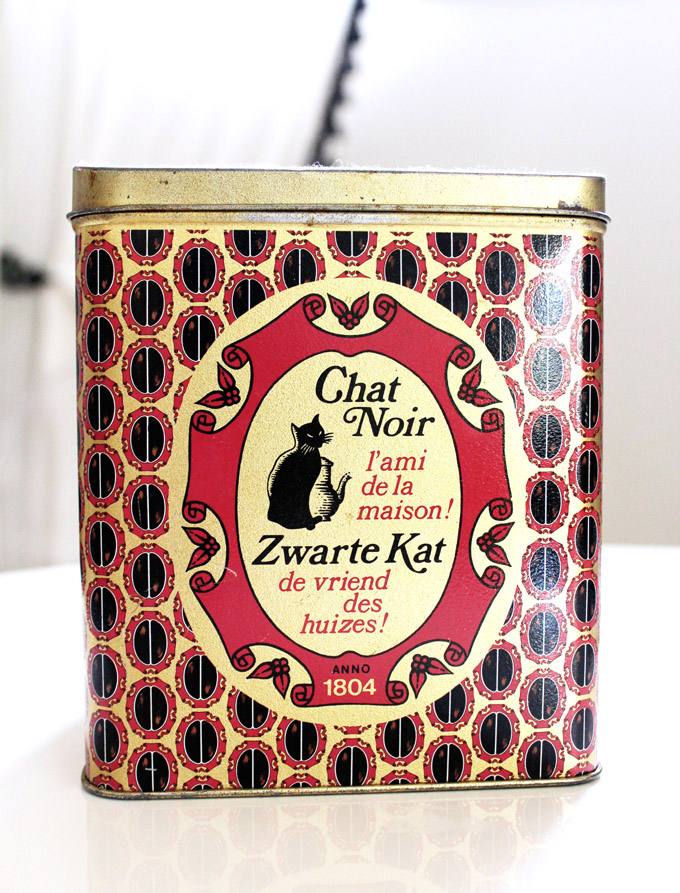 I stumbled into this shop in Montmartre that had the most colorful collection of tea towels, pot holders, aprons, glassware, and other home decor.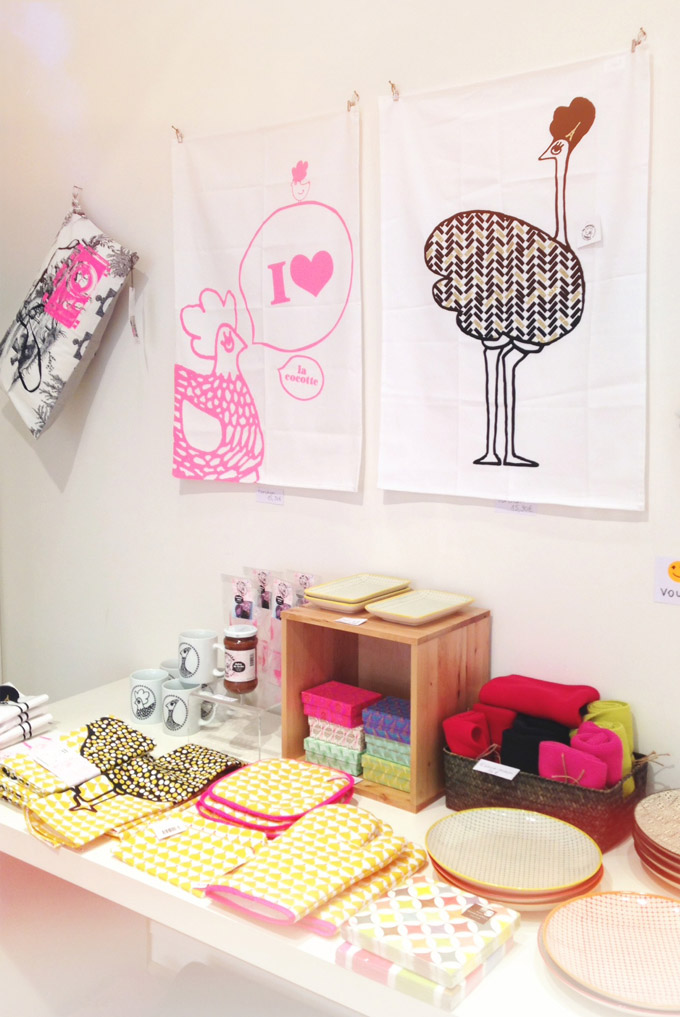 I fell in love with the entire Bloomingville collection, and felt like I couldn't leave the store without buying something, so I grabbed a tea towel to hang above our stove. I love the little neon hook! I also grabbed this Abbey Road street sign at a flea market in London.
We didn't come across many vintage stores in London, but I did find this sequined beanie at a shop in Covent Garden. I can say with 100% certainty and experience that wearing a sequined beanie to a casual pub serving fish & chips will gain you many a side-eye.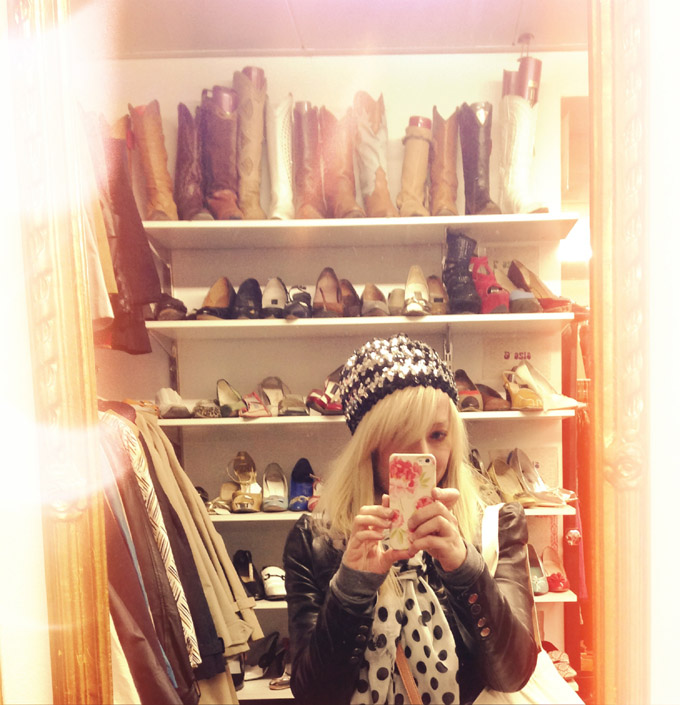 The real winner of the trip was this cardboard cat hanger from a quirky little shop called Rose Bunker in Montmartre. Me.OW.
By the way, if you don't love sequins you're wrong.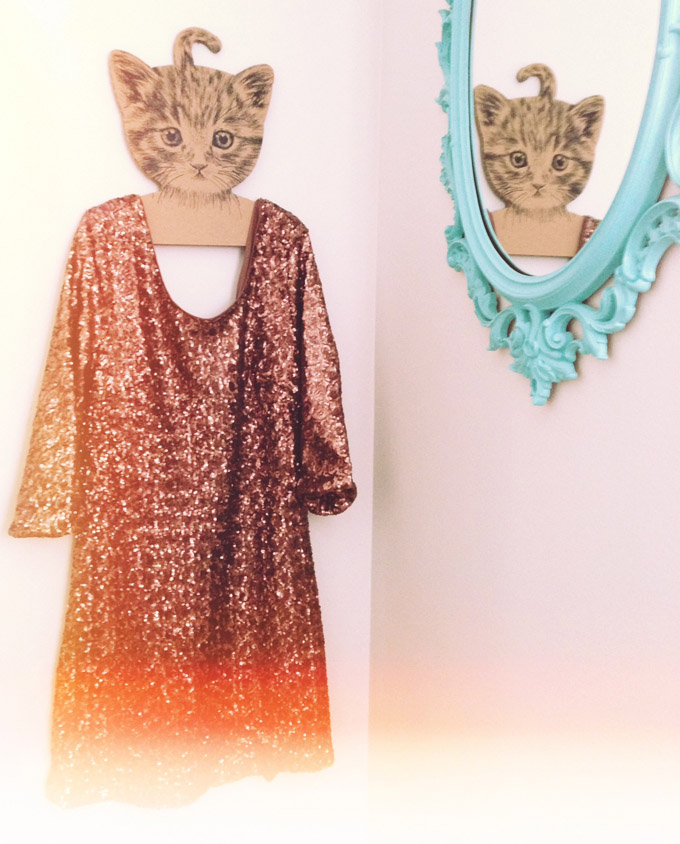 We also brought home some lovely gifts for our friends and family that watched over our house and took care of our pets, but I didn't take any pictures of those things because I'm a terrible blogger. Instead, here are some instax minis!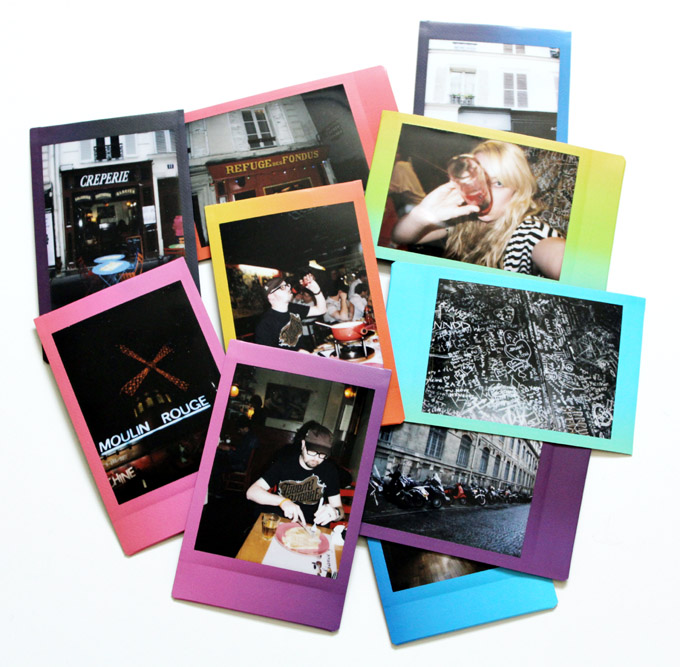 If you're still here, then hooray for you! You've made it to the end.
xoxo
August 21, 2013
This entry was posted in
Life
,
Vintage
,
Wanderlust
and tagged
europe
,
france
,
london
,
paris
,
shopping
,
souvenir
,
UK
,
vintage
. Bookmark the
permalink
.