Easy Custom Framing.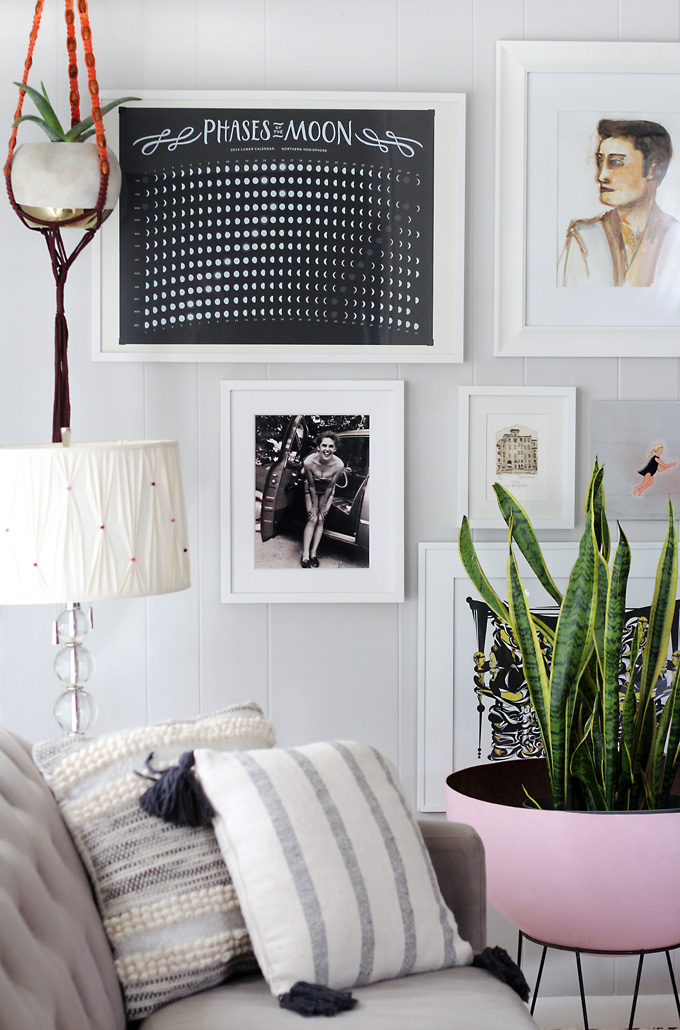 Several years ago, I inherited a stack of family photo albums dated from the 1990s all the way back to the late 1800s. A hundred years of family photographs! I've been s-l-o-w-l-y scanning, retouching, and archiving the digital files. There are so many I'd like to enlarge, print, and frame, but it's one of those chores on the to-do list that just never gets done. Not to mention the thousands of digital photos I've taken with my own camera, filed away and forgotten on my hard drive.
I am often asked what's the best way to print, mat, and frame photos, and the truth is, it can be tricky, overwhelming and expensive. Most people don't have a high quality photo printer at home, so they have to send their photos to a local or online printer and then find another company for the framing. Anyone who has walked into a custom frame store and had to choose between 100 different mat options and a million different frame options can attest the process is intimidating. And the quote is usually enough to make you cry.
So when a new company from Portland called Livestock kindly offered me a complimentary frame, I was excited to try their services out. Livestock is a really simple site that allows you to have your photos matted, framed, and shipped to your door without the headache. It's just three simple steps: upload your photo (you can even upload directly from your smart phone), choose a frame from 6 classic styles in 4 colors, select your size, and they ship it to your door! They'll also adjust the color, sharpness, and contrast of your image for free.  The custom framed photos start around $75, which is not nothing, but cheaper than most custom frame stores for sure. And shipping is free!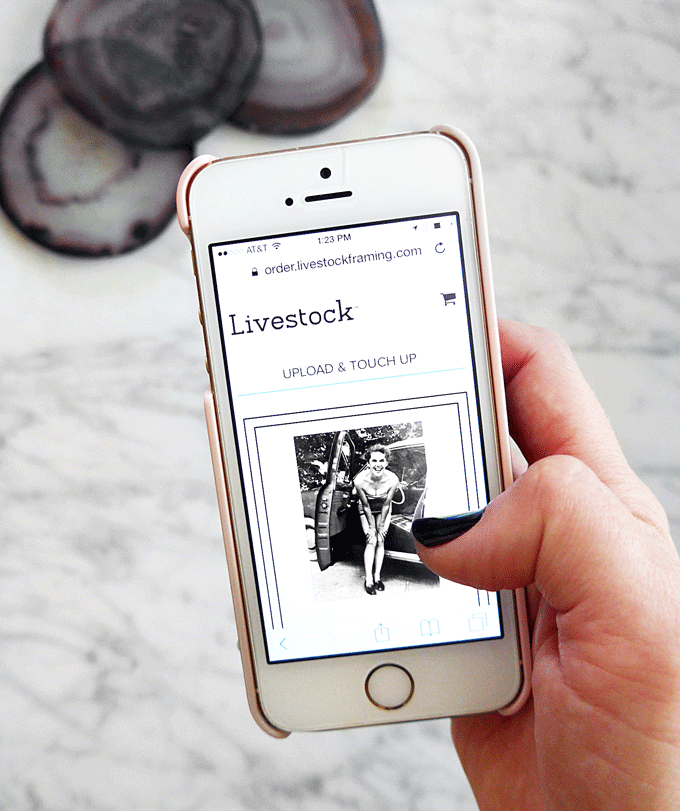 I used a photograph of my grandmother from 1952 . The original photo was pretty beaten up, so I retouched it in Photoshop before uploading it to the site.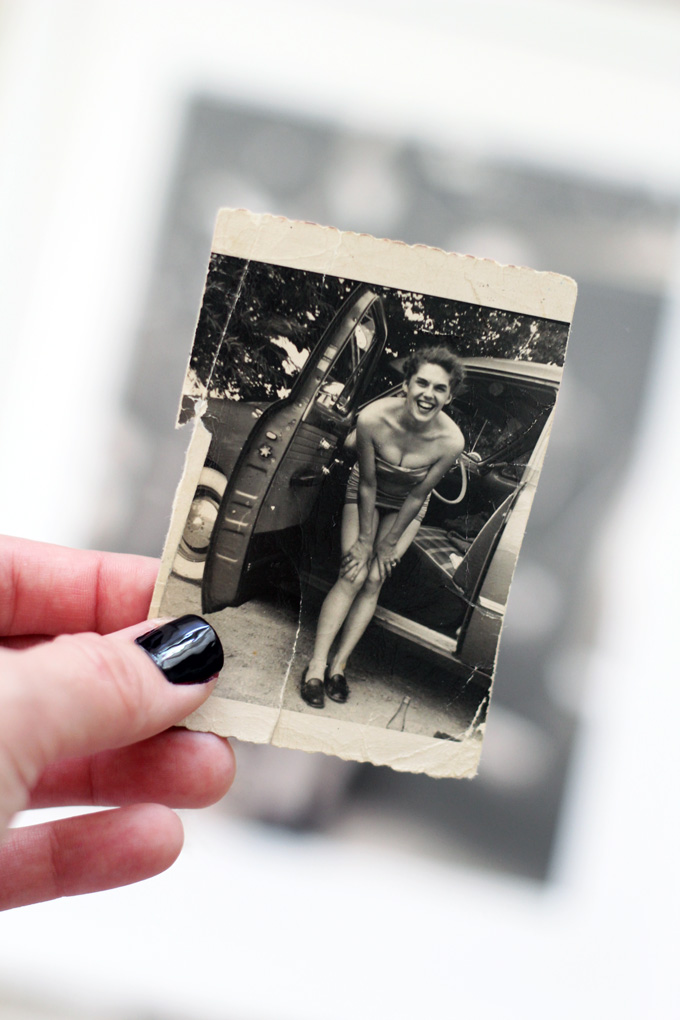 I knew I wanted to use a photograph of my grandmother, but I  had a hard time choosing which picture to use! During the Korean war, my grandmother sent my grandfather a bunch of flirty photos of herself with sweet handwritten messages on the back of each one. This one reads "Here's thinking of you (wow). Want to come home now, honey???". Was she not the cutest?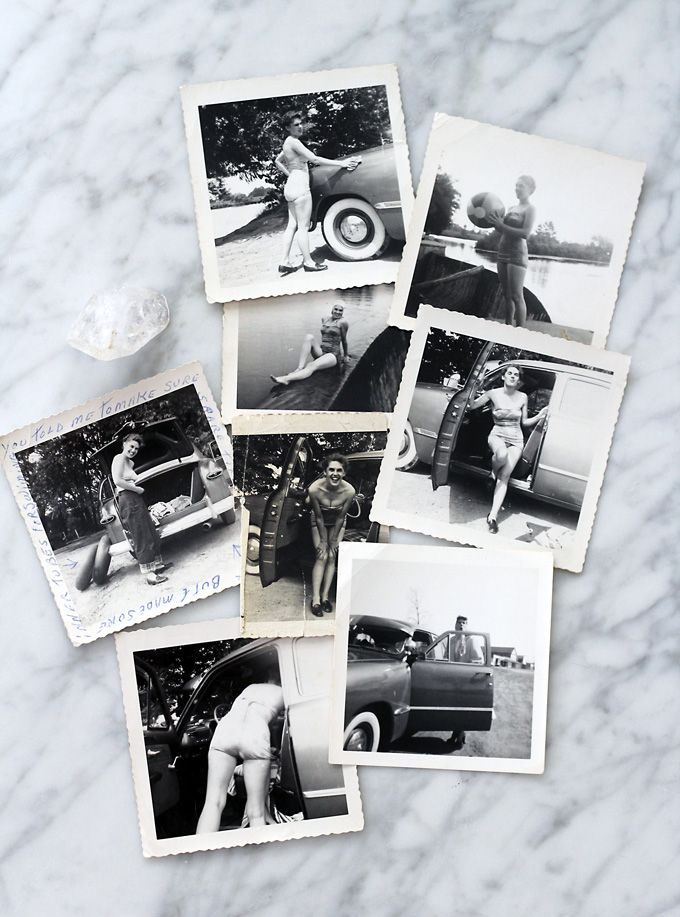 The process of ordering on Livestock was so easy, I was done in under 5 minutes. Less than two weeks later, the frame showed up at my door and it felt like Christmas morning! I was so impressed with the sturdiness of the shipping and the quality of the materials. It even came ready to hang with the proper hardware. The materials are true gallery quality and I couldn't be happier with it.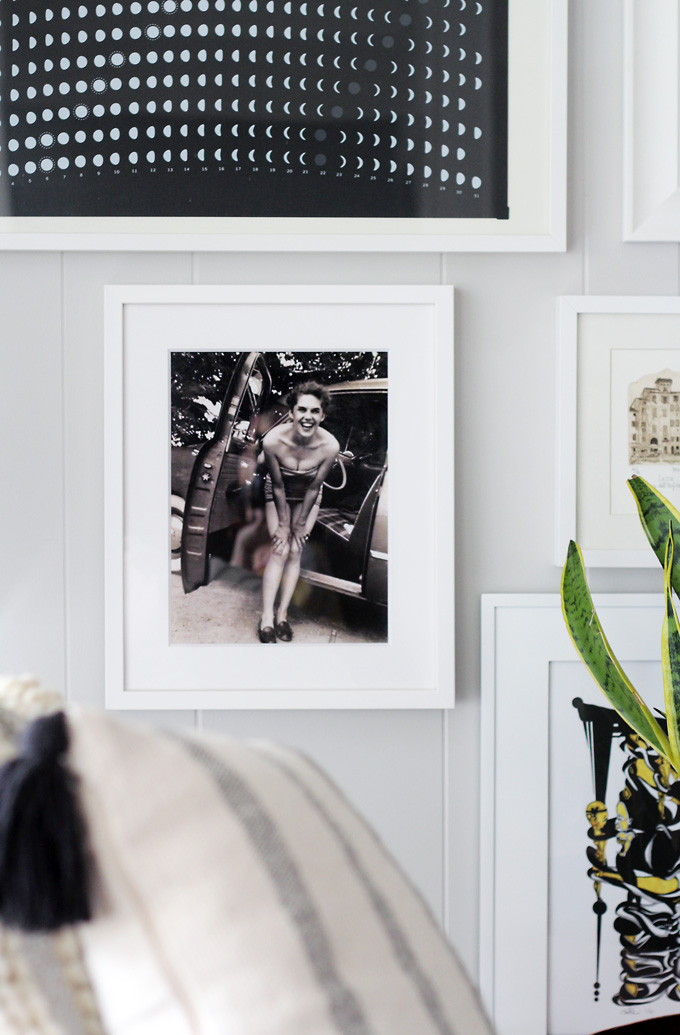 I'm reminded of my grandma Jean's smile every time I walk into the room now. And isn't that the point of taking pictures in the first place – to remember and cherish the people and places that mean so much to us?  I am sure I'm not the only one who has photographs in need of framing, so I encourage you all to take a look and get in on this cool service. It's super fun to walk through the process and see your photo go from something buried in your phone or hard drive to a piece of art you love to display.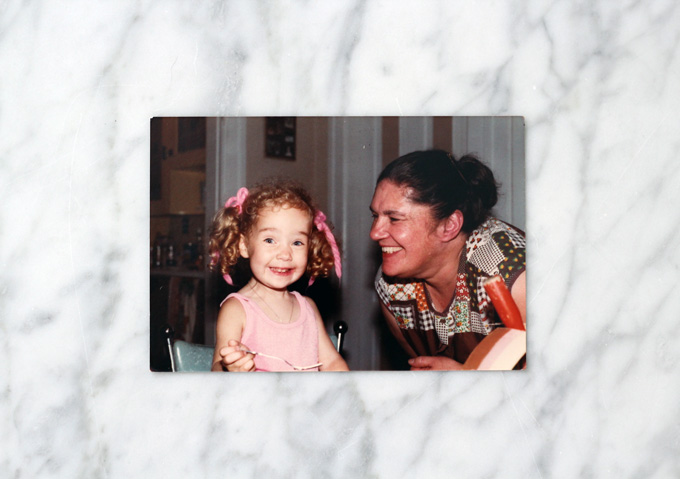 Miss you, grandma!
xoxo
This post is in collaboration with Livestock. All words, opinions, and cute grandmas are entirely my own.
September 23, 2015
This entry was posted in
Decorating
,
Life
,
Photography
and tagged
Custom Framing
,
Custom Printing
,
Livestock Framing
. Bookmark the
permalink
.