Current Faves / Uncommon Goods.
I love promoting my favorite sellers here on the blog, so when Uncommon Goods asked me to share some of my favorite items from their shop, I was more than happy to oblige!  I've been receiving the Uncommon Goods catalog in the mail for years, and I'm always impressed with their selection of cool & funky pieces. There are so many great things to choose from. If you need art, lighting, jewelry, barware, or unique gifts, they've got you covered. I also love their company mission. As a socially responsible company, they offer all of their full-time employees (and most part-time employees) heath insurance and provide a living wage. They work with their suppliers – artists, artisans, designers, and small manufacturers – to make their products in a more socially and environmentally responsible manner. Since their founding, they have not sold products containing leather, feathers, or fur. Their goal is to sell no product that harms humans or animals. And for every purchase you make, they will donate $1 to the non-profit organization of your choice.
Very, very cool.
I decided to share with you a few of my favorite items, mainly from their art, home decor, and housewarming gifts sections. I want all of these things.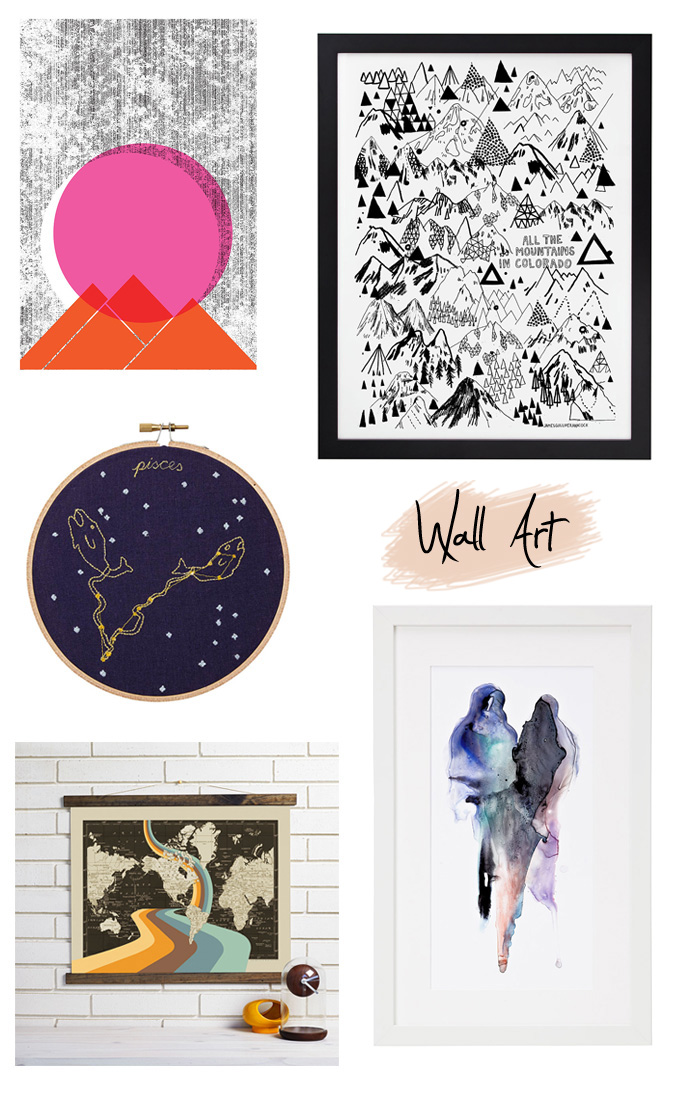 Art (clockwise from top left):  Sun Mountain,  All the Mountains in Colorado, The Connection, Lost Map, Zodiac Embroidery Hoop Art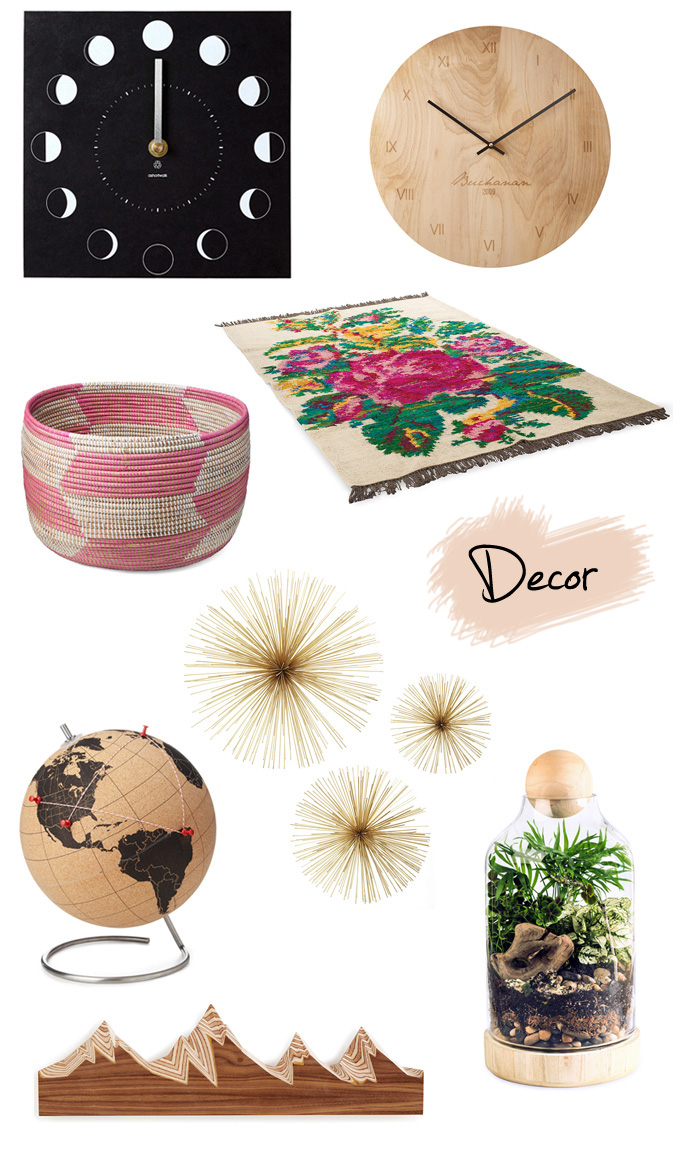 Decor (clockwise from top left): Moon Phase Clock, Personalized Maple Wall Clock, Pixel Rose Rug, Astral Wall Hangings, DIY Terrarium Kit, Rocky Mountain Coat Range, Track Your Travels Cork Globe, Handmade Knitting Basket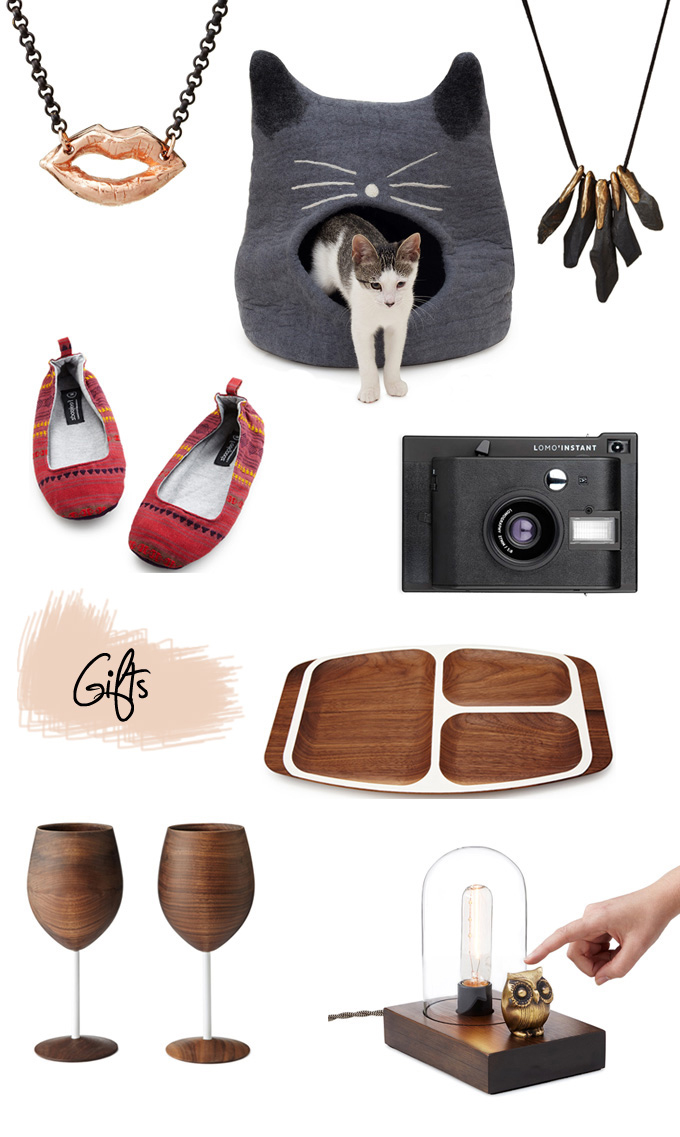 Gifts (clockwise from top left): Rose Gold Lips Necklace, Meow Cat Cave, Slate & Bronze Necklace, Lomo Instant Camera, Wooden TV Dinner Tray, Owl Touch Lamp, Wooden Wine Glasses, Guatemalan Handmade Slippers
I know it may seem a bit early to think about the holidays, but trust me, time will fly by and you'll be Christmas shopping before you know it. You're already going to be shopping for the special peeps in your life, why not shop for gifts that also give something back?
This post was written in partnership with Uncommon Goods, but I support this company wholeheartedly, and all words are my own. Woo! 
October 30, 2015
This entry was posted in
Decorating
and tagged
Current Faves
,
gift guide
,
Gifts
,
home decor
,
Uncommon Goods
,
Wall Art
. Bookmark the
permalink
.