A Road Trip to Joshua Tree.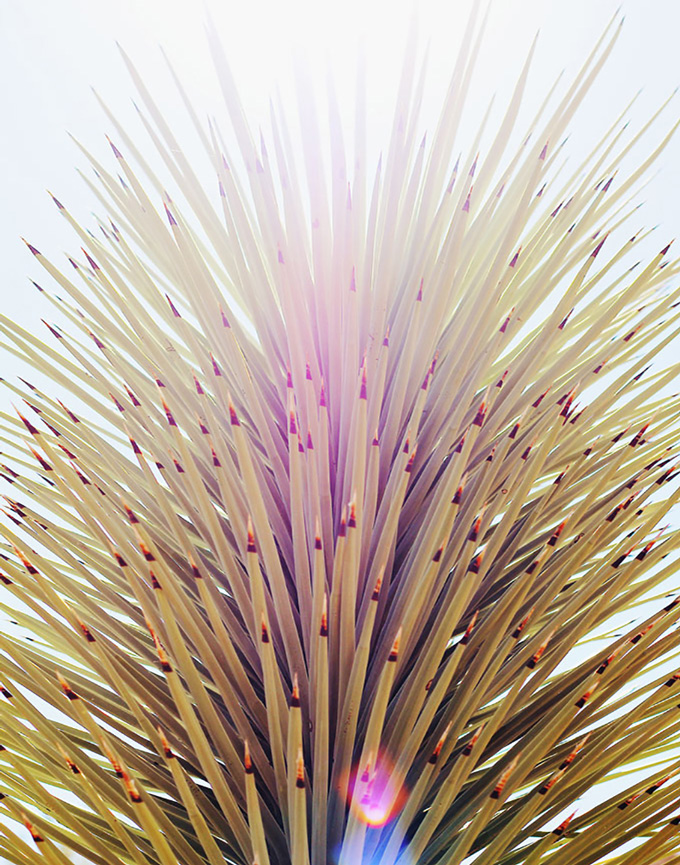 Back in October, some friends and I vacationed in Joshua Tree for a few days before heading out to the dopest wedding ever. We flew into Las Vegas and drove 3 hours through the beautiful Mojave desert. Joshua Tree turned out to be one of my most favorite places in the world. This trip was just special. Life-changing, even! We stayed at this airbnb, and it was amazing. The pictures don't do it justice.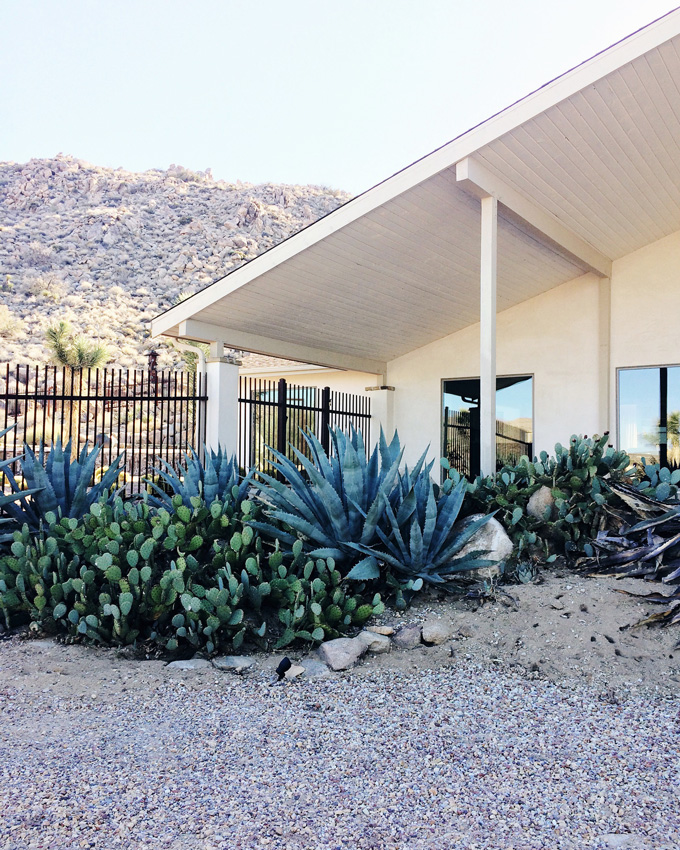 The pool was legiiiit.
There were beautiful succulents and cacti all around the yard. I took a million photos!
We barely cracked the surface of Joshua Tree National Park. I'd love to go back and do more exploring. We hiked the Barker Dam trail which was a feast for the eyes at every turn. It felt like we had stepped onto a different planet – it almost didn't seem real. The sky and landscape were so expansive.
Sad Cactus Series: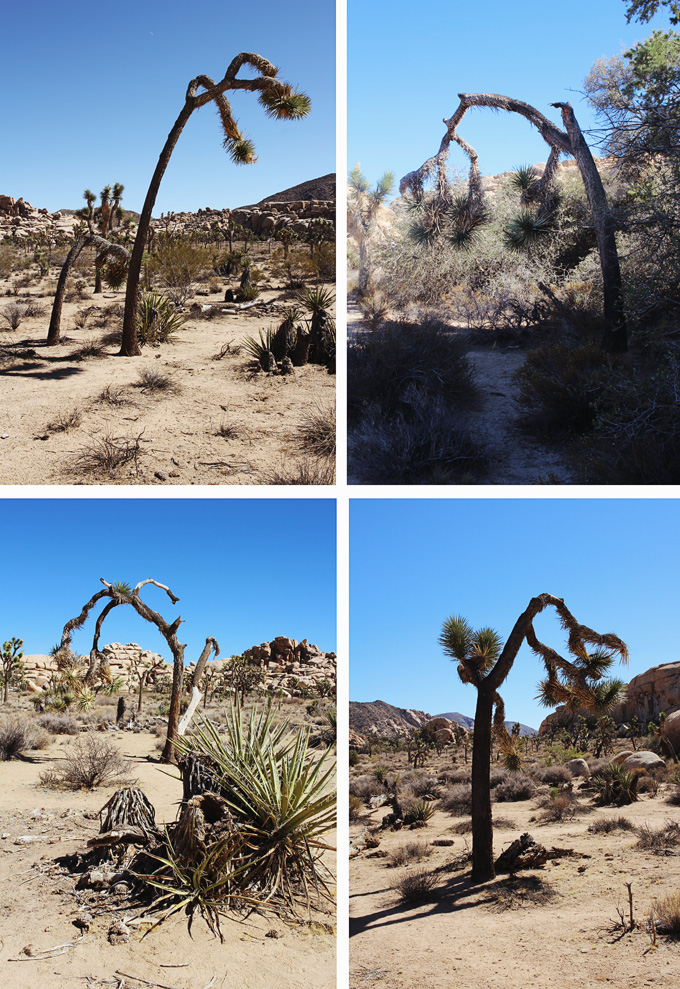 I took about 5,000 photos of Joshua Trees. I could.not.stop.
Oh, Integratron, you magical little thing! We made a reservation for a group sound bath and I'm really, really happy we did. I wasn't quite sure what to expect, but I found it to be  both calming and energizing at different times throughout the session. Definitely visit this place if you're ever in Joshua Tree! Make a reservation in advance and give yourself time before your appointment to wander the grounds. Buy a super-charged crystal in the gift shop and lounge in the hammocks!
A few other favorites in Joshua Tree:
Natural Sisters Cafe. We ate here every day, sometimes twice a day. Delicious and fresh vegan food, juices, and desserts.
Joshua Tree Saloon. A fun place for dinner, drinks and karaoke. I love the western dive-bar vibe.
Grateful Desert. A natural food store and apothecary located next to Natural Sisters Cafe. I bought a handmade ring from a local artist, some delicious snacks, and a few sticks of palo santo.
Ricochet Vintage.  Funky vintage clothes, souvenirs, and trinkets.
Las Palmas. For the best fish tacos of your life.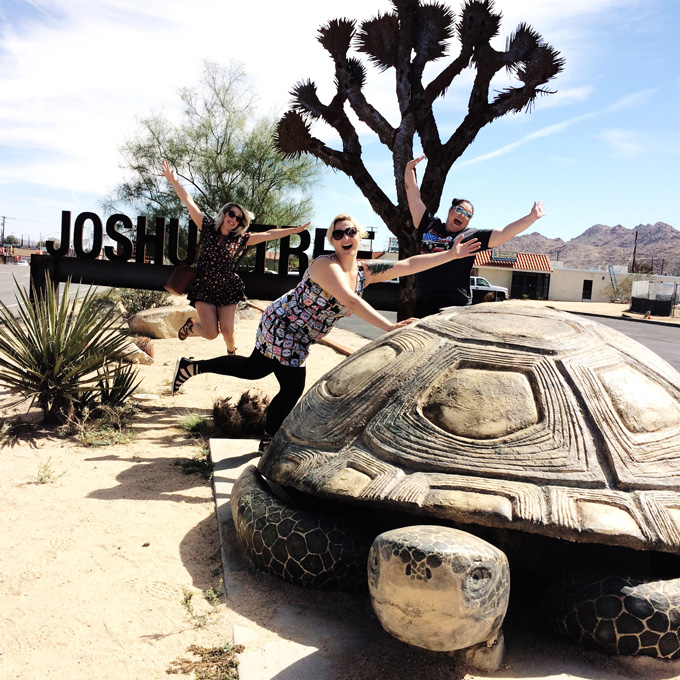 We drove up Route 66 on our way back to Las Vegas and stopped at Roy's Motel and Cafe in the Mojave desert town of Amboy, which is basically in the middle of nowhere. An art installation was staged throughout the six motel rooms and visitors could wander through the rooms freely. There were cryptic messages written on the walls, nails sticking out of the beds, and furnishings in disarray. It was fascinating. I could have wandered around those rooms for hours.
The drive back to Las Vegas was peaceful. We made a shared Spotify playlist so we could each add our favorite road trip songs to listen to during the drive. I'm such a sap, I listen to the playlist often.
I recorded a bunch of footage with my phone and compiled it all together to make a little video of our time in Joshua Tree and Las Vegas. Memmmories!
xoxo
August 31, 2017
This entry was posted in
Wanderlust
and tagged
desert
,
integratron
,
joshua tree
,
mojave
,
road trip
,
roy's motel
. Bookmark the
permalink
.