World Wide Photo Walk – Detroit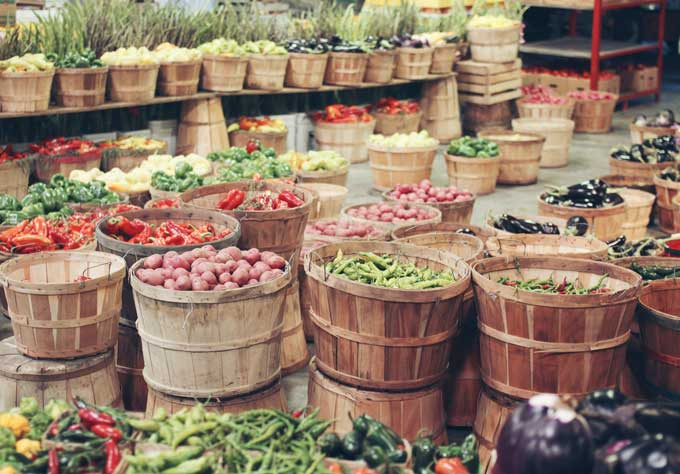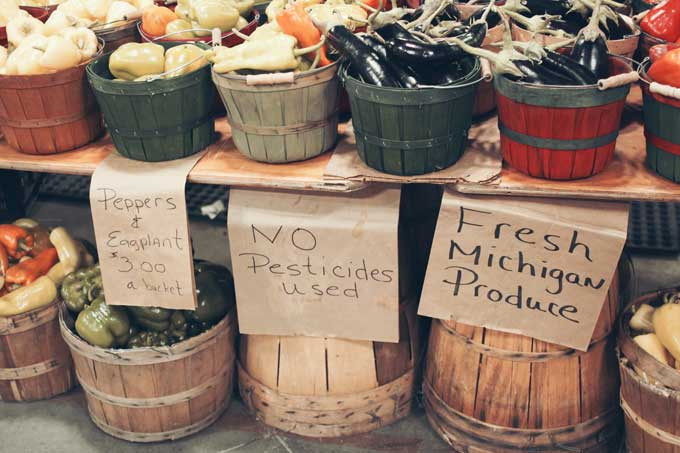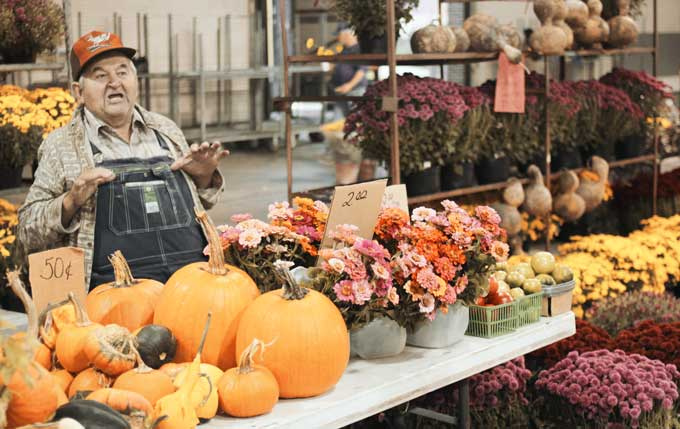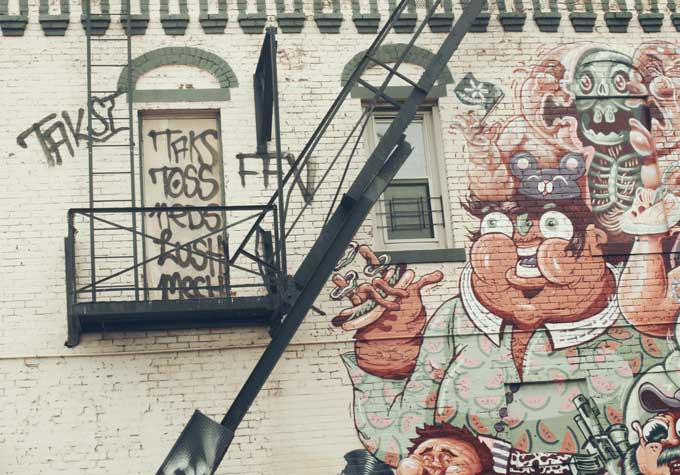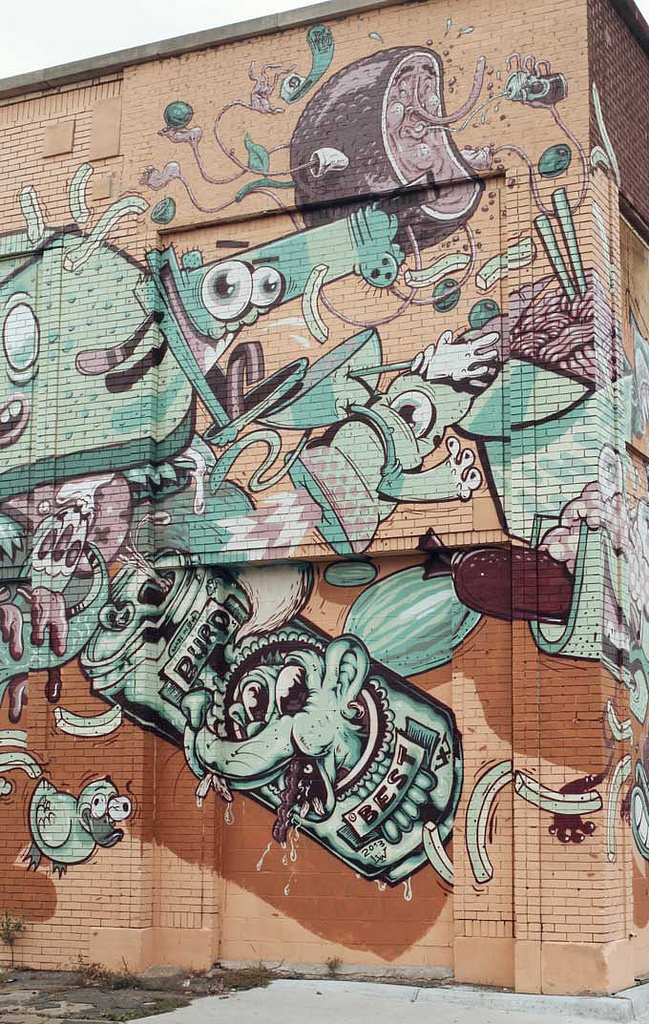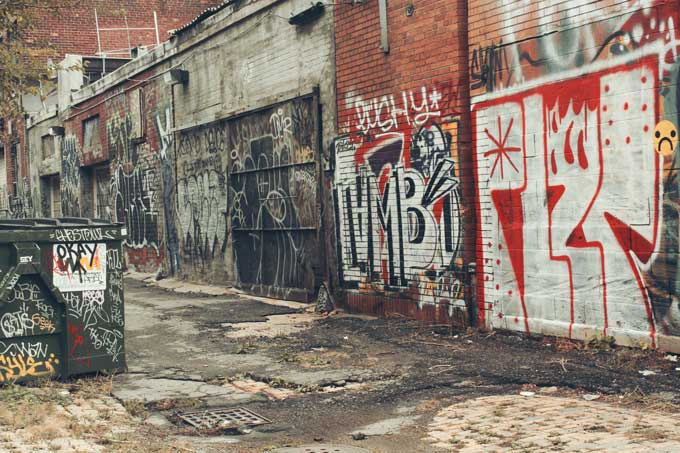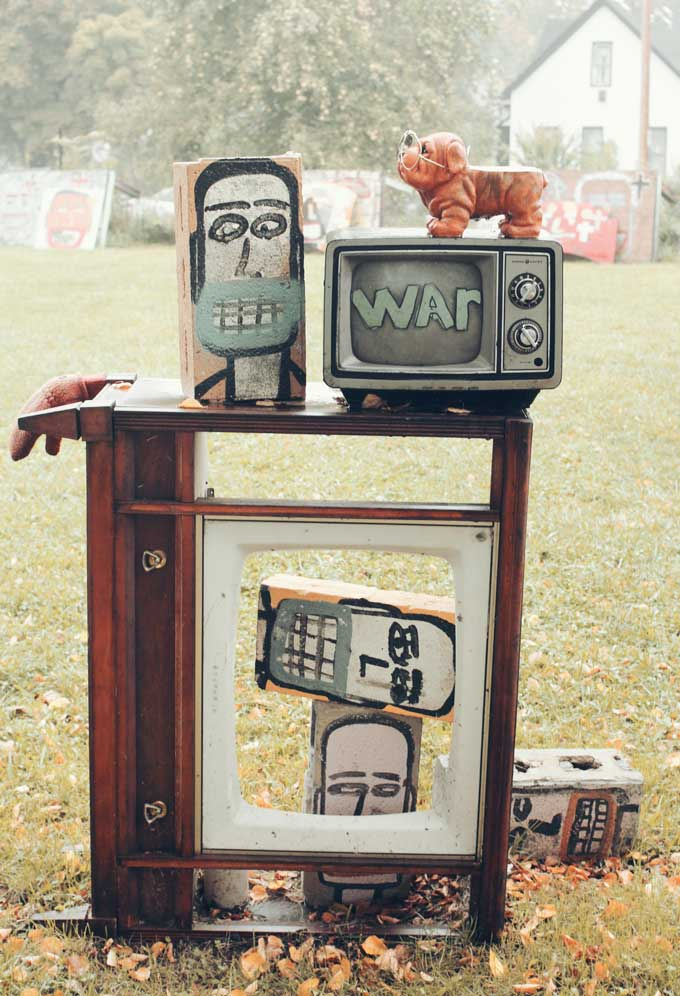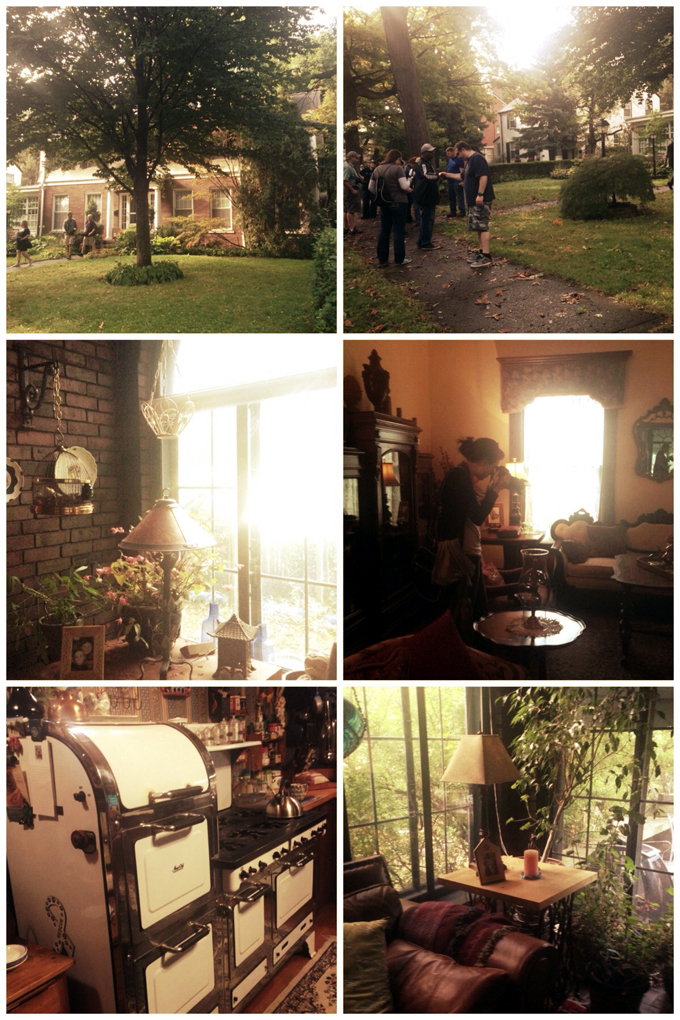 Back in August, I received an email from my good friend and old roommate Melinda inviting me to participate in the Detroit leg of the World Wide Photo Walk. After doing some poking around and reading about the walk (it's an annual social photography event where photographers all over the world gather in urban areas to walk around and shoot photos on the same day), I was all "Yes! Of course! How fun!" and then I saw it started at 7am on a Saturday and I was all "Aw hell no, I ain't doing that." and then she was all "Stop being a baby." and I was all "Stay out of my life!" and she was all "You're being ridiculous." and I was all "Fine, I'll do it.".  Perhaps this is a bit of dramatization, but you've come to expect that from me by now.
And so I got my sorry ass up at 5:30am on October 5th to meet Melinda and a bunch of strangers at Eastern Market, and you guys! It turned out to be a really amazing day.
Our group was led by Chita Hunter, a technology trainer of Adobe Software and an instructor at Schoolcraft College. We joined forces with Shawn Lee, the leader of the I See Detroit bus tour, and together, we made for a pretty diverse group of photographers, tourists, and Detroiters of all ages. Chita (below, in the front row with a white shirt) & Shawn (not pictured) made the day really enjoyable and did a great job of keeping our group together and engaged.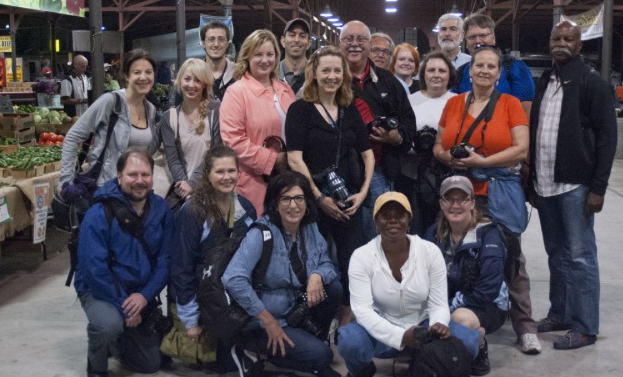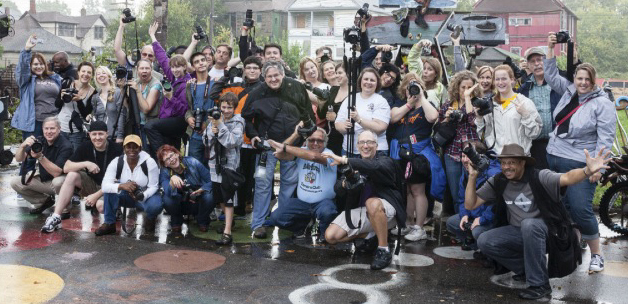 We spent a few hours shooting throughout Eastern Market and The Heidelberg Project, which sadly had been victim to arson early that morning, and then headed to Historic Indian Village where we were given two private home tours (whaaaaat!). We ended with lunch at Milano Bakery in Eastern Market and the entire thing was done by like noon. Noon! Most Saturdays, I'm barely out of bed and onto my third bloody mary before 2pm.  Getting up early, man. You all should try it.
Tangential aside – This event was sponsored by Canon and Adobe, and was founded by Scott Kelby who is a well-known Photoshop instructor. As you can imagine, it attracts super techy (and uber talented) photographers with big fancy cameras who talk about FPS rates and AF exposure ranges and other high-tech terminology that makes me yawny. Don't get me wrong, I totally respect that method of photography, it's just not my thing. Although the above photos were shot with my digital SLR (and iphone), the majority of the photos I shot that day were from my 50 year old Polaroid land camera, which I'll be sharing soon as part of my Instant Detroit series.  I thought for sure I'd get many an eye roll walking around with my wonky old Polaroid, but most people were really interested in it, praised me for keeping film alive, and asked a bunch of questions. Photographer solidarity! Fist bumps!
If you have about 5 million hours to spare, you can see ALL the photos (nearly 10,000!) taken on October 5th,  from all over the world during the 2013 World Wide Photo Walk here. Turns out, playing tourist in your own city is a really fun thing to do.
Stay tuned friends! The parade of Polaroids is coming, and she can't be stopped.
xoxo.
October 24, 2013
This entry was posted in
Life
,
Photography
,
Wanderlust
and tagged
detroit
,
digital
,
eastern market
,
heidelberg project
,
i see detroit
,
indian village
,
land camera
,
polaroid
,
world wide photo walk
. Bookmark the
permalink
.