Theatre Bizarre – The Procession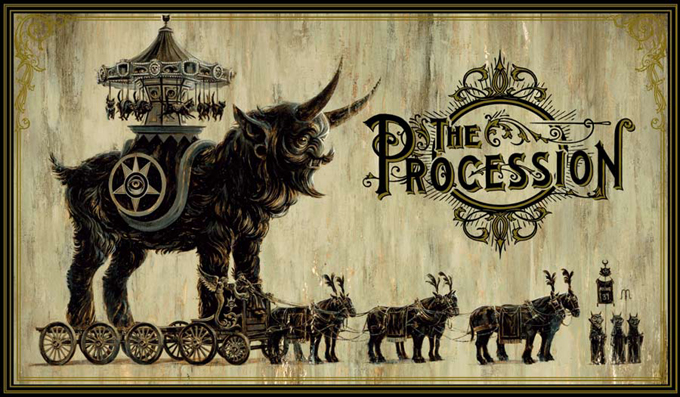 Theatre bizarre, the infamous (and illegal) underground carnival created by John Dunivant and Ken Poirier, was originally constructed on a plot of land near Michigan State Fair Grounds. Shut down by the City of Detroit in 2010, Theatre Bizarre now calls Masonic Temple it's permanent home. With the help of his army of minions, John Dunivant, the mastermind behind this event, transforms all seven floors of the temple into an immersive world of unfettered decadence for one night a year. A devoted crew of artists and volunteers spend weeks painstakingly bedecking the temple with props, banners, hand painted signs, and even replace every light bulb in the building with an amber colored bulb to reflect the autumnal palette of John's vision. Hundreds of musical acts, sideshow performers, burlesque dancers, fire breathers, and tightrope walkers come together to put on a show like no other. It's beautiful, it's indulgent, and to those of us who have been a part of this event for so many years, it's very, very special.
For more information about Theatre Bizarre, it's history, and even a tour, go here.
This year, Mike D and I decided to dress as Henry Spencer and The Lady in the Radiator from the David Lynch film Eraserhead. The story centers around Henry Spencer, who is left to care for his grossly deformed child in a desolate industrial landscape. Throughout the film, Spencer experiences hallucinations featuring The Lady in the Radiator.
It's an incredibly bizarre and surreal film, and I absolutely love it.
I created the puffy cheeks and mutant baby from a combination of Styrofoam, paper mache and gauze fabric.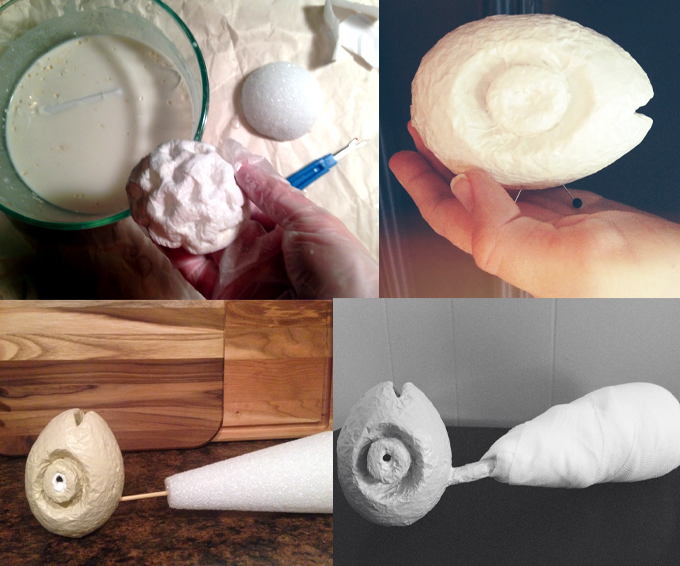 Below is the "real" baby from the film for comparison.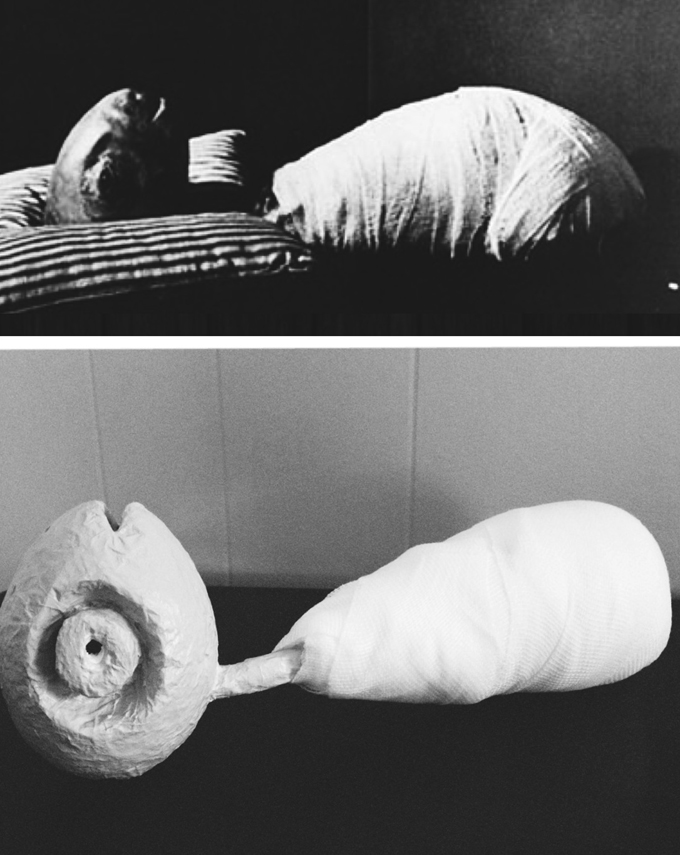 And, voila!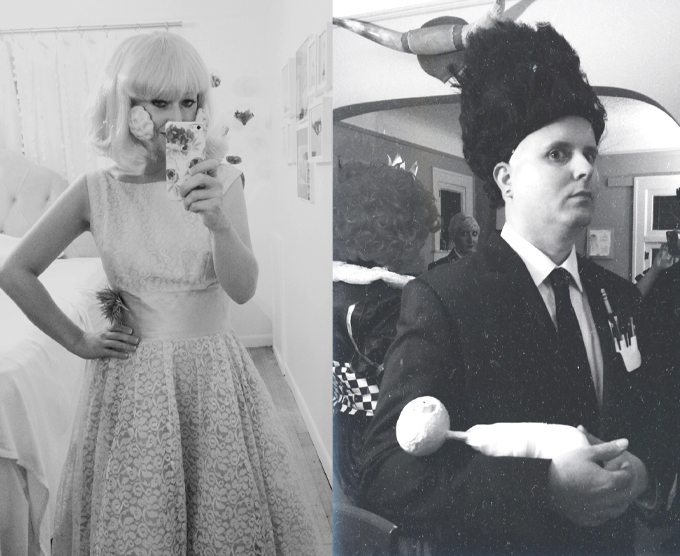 We were recognized by a handful of people (which is always nice) and we were even asked to have our picture taken a few times! Costume success!
Here are some photos from my phone throughout the night.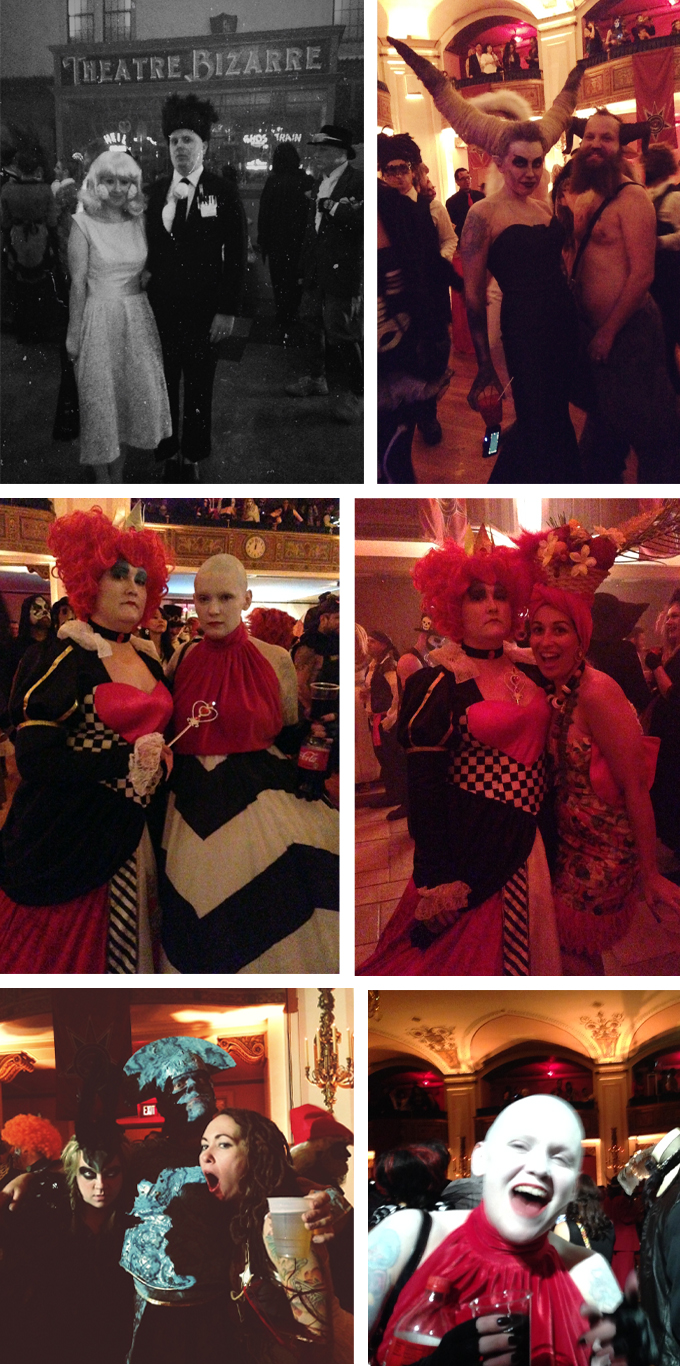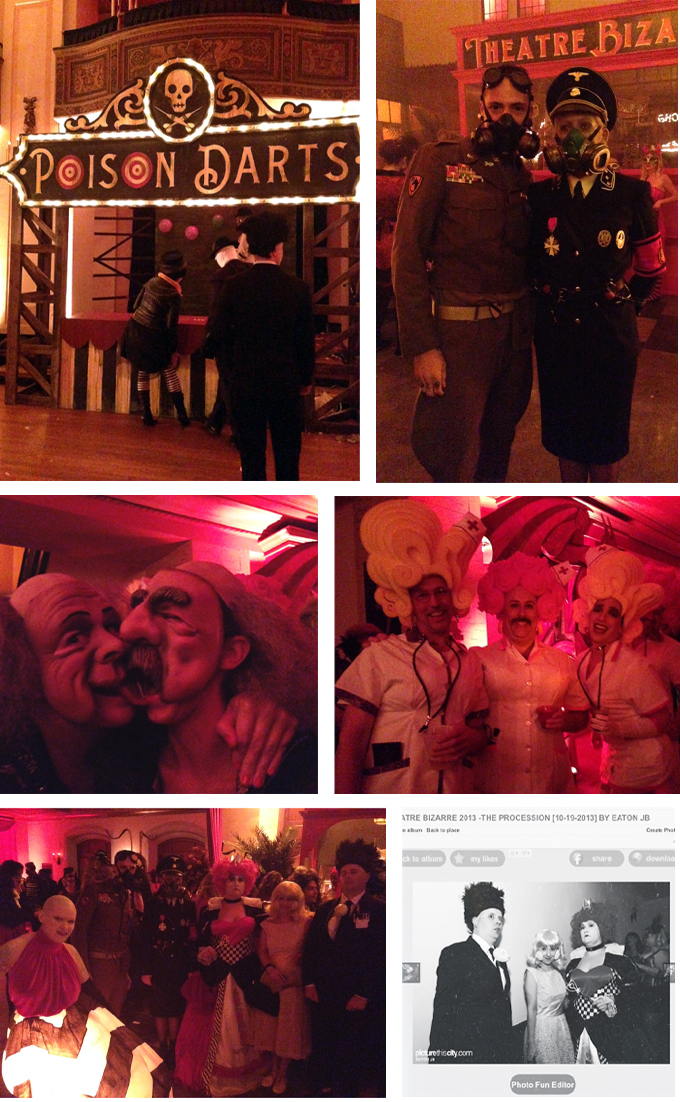 To give you a little taste of the event, here are two 7 second videos I shot with my phone.
Basically it's the greatest party on earth.
Thank you so much to Theatre Bizarre and all of the hardworking artists and crew members who work tirelessly to put this amazing night together.
Until next year!
xoxo
November 1, 2013
This entry was posted in
Life
and tagged
costume
,
eraserhead
,
halloween
,
henry spencer
,
john dunivant
,
lady in the radiator
,
masonic temple
,
theatre bizarre
. Bookmark the
permalink
.