Portrait of a Secret Art Show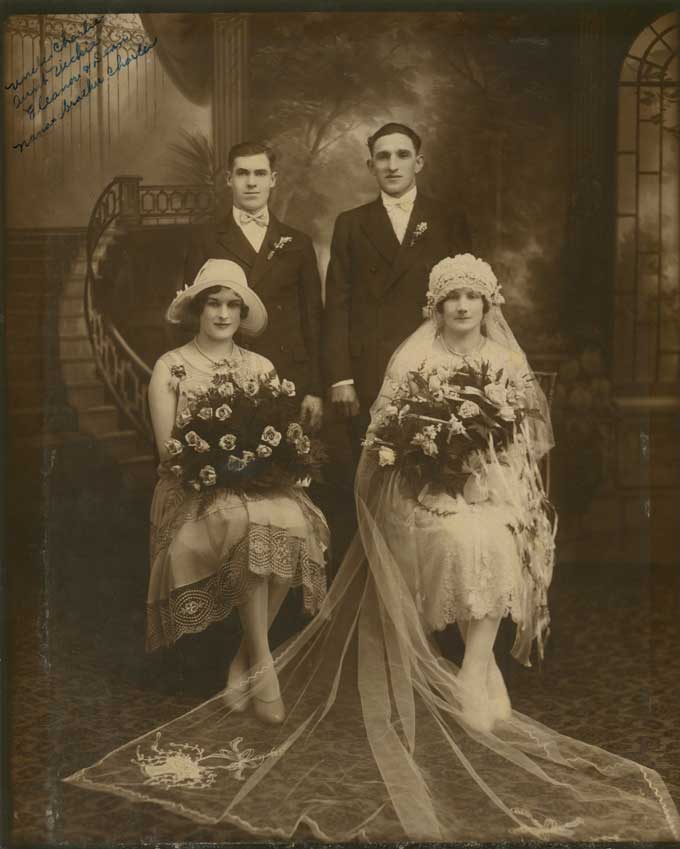 A portrait of my great grandparents (on the left) at a family wedding in the late 1920's.
I'm really excited to be part of a show called Portrait of a Secret, which takes place at The Scarab Club on Tuesday, February 25th.
Literary Detroit and The Scarab Club have been collecting family secrets through an anonymous online form and sharing them with artists, including myself, who have selected some of them as inspiration for an original work of art. These art pieces, as well as the written family secrets, will be shared at the event.
This event is inspired by Post Secret which is an ongoing community mail art project, in which people mail their secrets anonymously on a homemade postcard. Select secrets are then posted on their website, used for Post Secret's books, or art exhibits. Entries range from admissions of sexual misconduct and criminal activity to confessions of secret desires, embarrassing habits, hopes and dreams.
While researching this show, I fell down a rabbit hole of Post Secret archives, so I thought I'd share a few of the images with you. Some are amusing, some are disturbing, all are veritable statements on the human condition.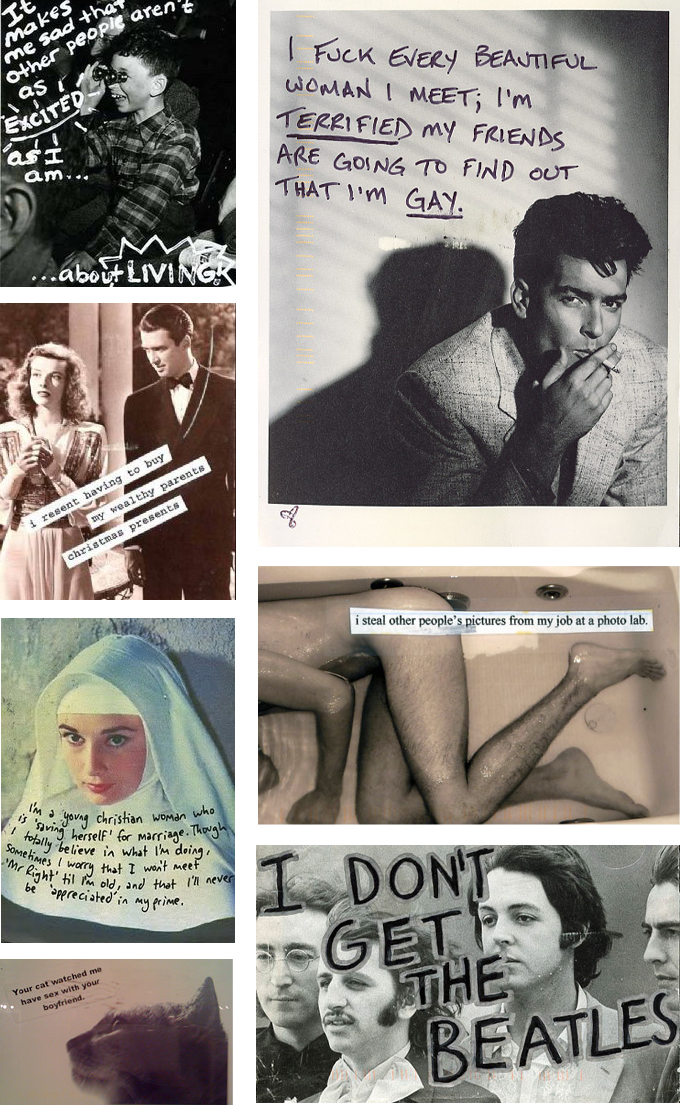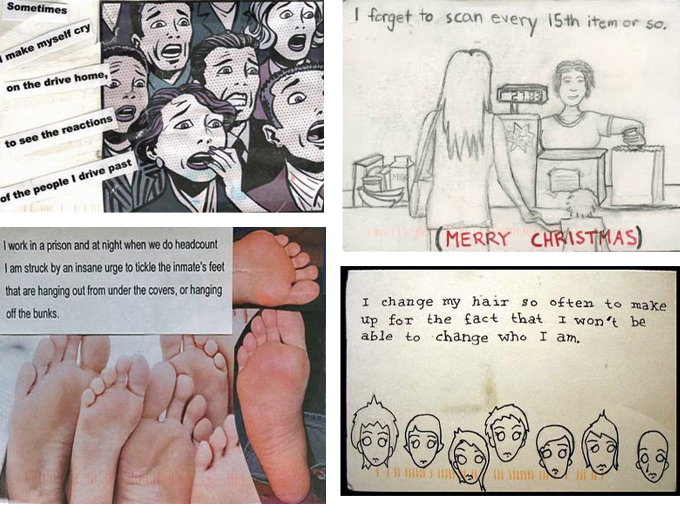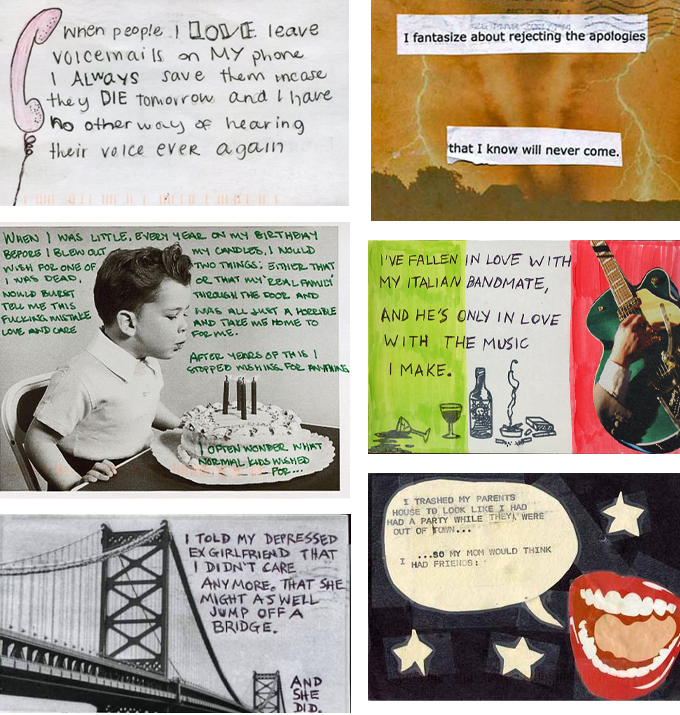 The evening will also include a discussion of the book Annie's Ghosts. Described as part memoir, part detective story, and part history, Annie's Ghost's tells of Steve Luxenberg's investigation into his "secret aunt" who was confined to the Eloise Mental Hospital in Wayne County for many years as her existence was kept from Luxenberg and his generation of the family.
Pivoting off the book, the evening will also include a talk by Mark Bowden, a genealogy expert from the Detroit Public Library's Burton Collection, who will lead attendees through the process of uncovering stories from their own past.
I mentioned before that I inherited a bounty of family heirlooms after my great uncle passed away. One of the things we discovered in his house was an old trunk filled to the brim with very old family photos, including the one above. Many of the photographs date back to the 1800's and although I can assume they are pictures of my family members, I don't know many of their names. I'm interested to hear Mark Bowden speak and hope to gain some new tools for tracing my family's past.
I'm so excited to hear all the family secrets and to see the artwork they inspired! It should be a fun night.
If  you're interested in reading the book, copies of Annie's Ghosts are available locally at Source Booksellers, 4240 Cass Avenue, Ste 105, Detroit, MI 48201 and will also be available for purchase the night of the event.
Event details: 
Free to attend!
6:30pm, Tuesday, February 25, 2014
Scarab Club
217 Farnsworth St. Detroit, MI 48202
More information on this event can be found here
I hope to see you all there!
xoxo
February 20, 2014
This entry was posted in
Life
,
Photography
and tagged
annie's ghosts
,
art show
,
detroit
,
portrait of a secret
,
post secrets
,
scarab club
. Bookmark the
permalink
.