My Marriage is a Kindergartner.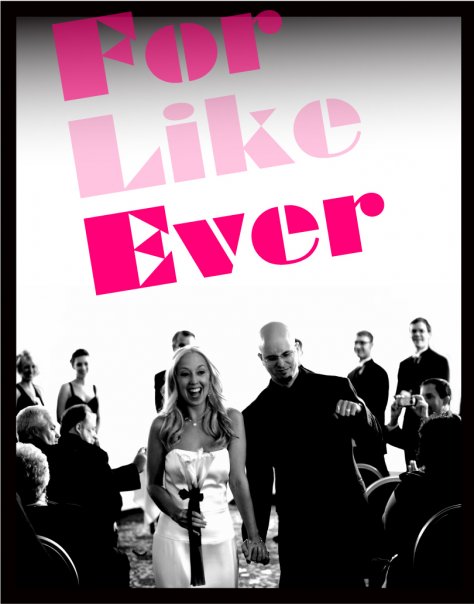 Mike D and I celebrated our 5th wedding anniversary on September 8th and I'll tell you what!  Five years of marriage is nothing to scoff at.  Because even when you're married to a darling beefcake like Mike D, marriage isn't always easy.
So to celebrate our achievement of half a decade of holy matrimony, we took a road trip to Chicago and spent the better part of the weekend eating, shopping, and exploring the city.  And did ya know? That city, she is wonderful!
We stayed at The Blackstone Hotel which was amazeballz and fancy as all get out.  It's right on Michigan Ave in the South Loop area across from that particular section of the park where there is always a mysterious reggae party happening.  We really enjoyed our stay there.
I especially enjoyed our bathroom which came stocked with bathrobes (bathrobes!) and Aveda products.   Luxury!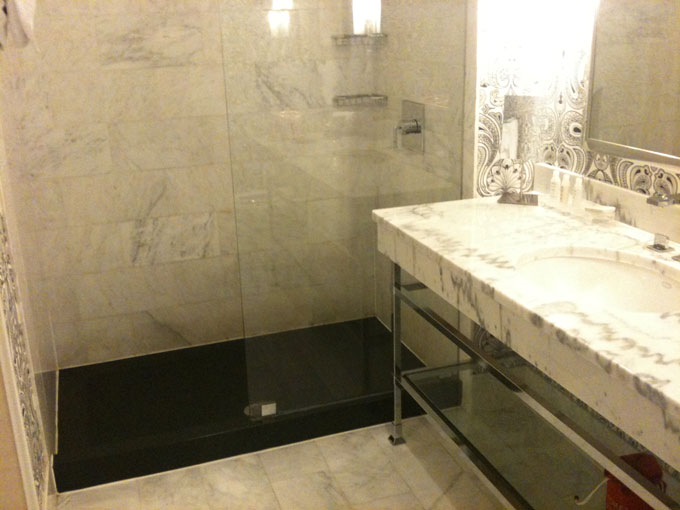 The lobby was fay-an-cy. This is the first time I ever sat on a golden sofa, and I wonder why that is?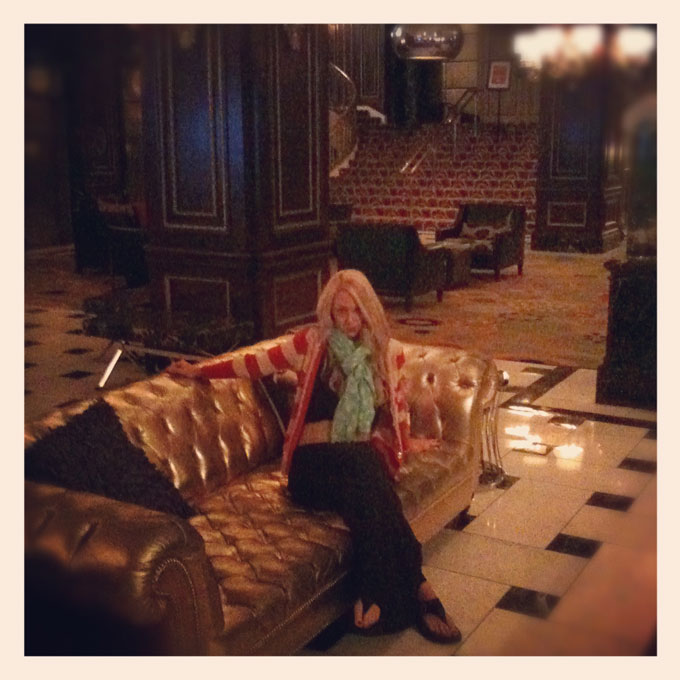 Parts of the hotel looked straight out of The Shining.  In the best way possible.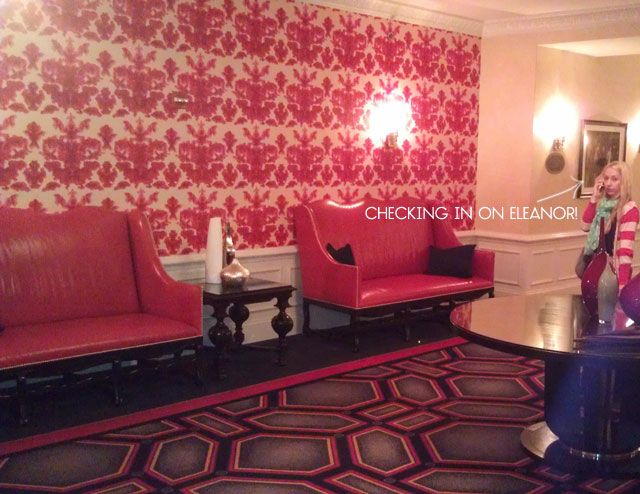 We had the best meal of the trip (perhaps our lives) on our first night in town at Girl & The Goat.  I can't recommend this restaurant enough. I've been hearing about this place for years and it definitely lived up to the hype. If you find yourselves in the area, please do yourself a solid and eat there.  Order the quinoa ravioli and ham frites and you will love me foreva.
Before heading to the restaurant, our hotel concierge loaned us an umbrella which Mike D insisted on carrying because he thought it made him look gangsta.   I allowed him to think that, as to not have to carry the umbrella myself.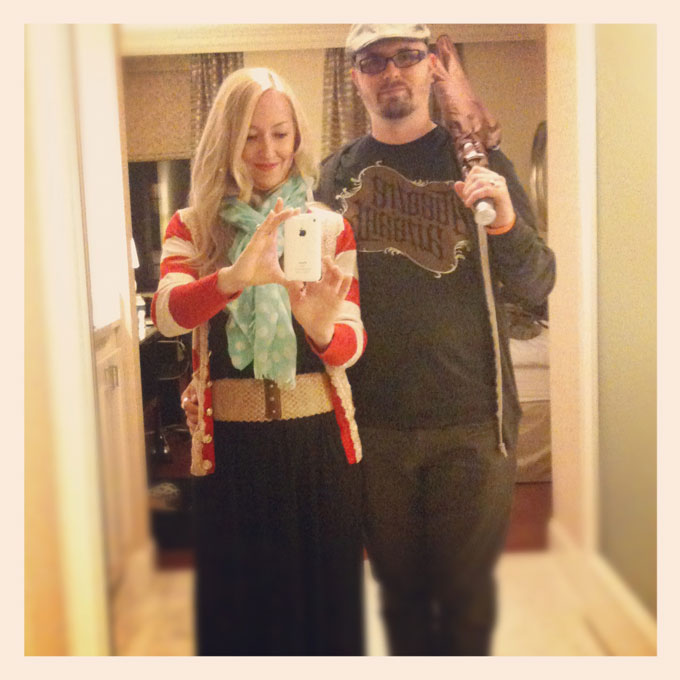 The following morning Audree, my longtime BFF who lives just outside of Chicago, met me in the city for the Renegade Craft Fair.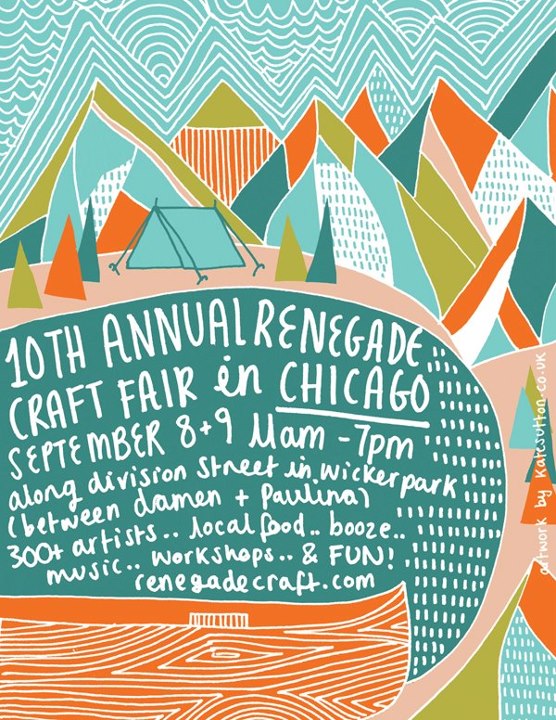 But first I let her sit on my golden couch. Because that's how best friends do.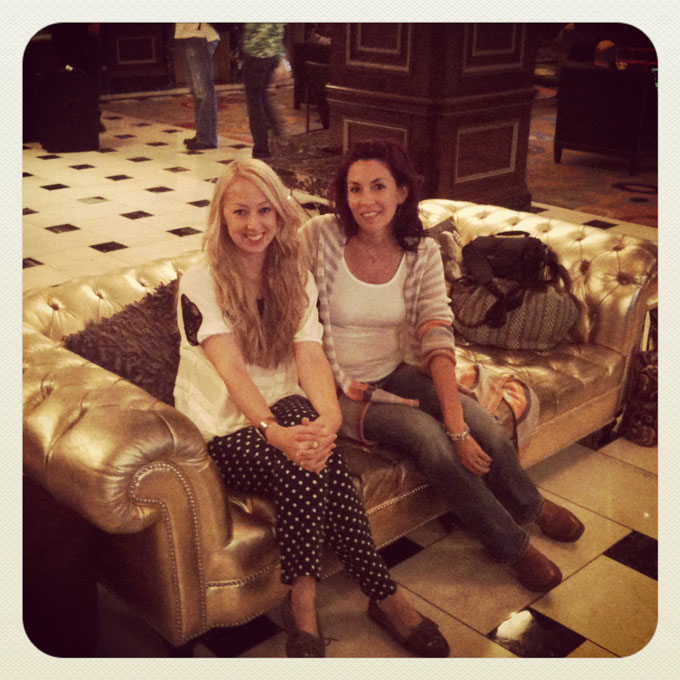 And you know what? This didn't occur to me until I began writing this, but you see, Audree and I became BFF's 29 years ago, around this very time in September (give or take a week or two), on our very first day of Kindergarten.  I still remember her strawberry shortcake dress and thinking she was the coolest.
So there we were, hanging out on a day that for all intents and purposes was pretty much our 29th friendiversary, and we didn't even realize it!   So in honor of our friendship clinging to it's last days as a twenty-something, I find it an appropriate reason to look at a photo of us in 1987.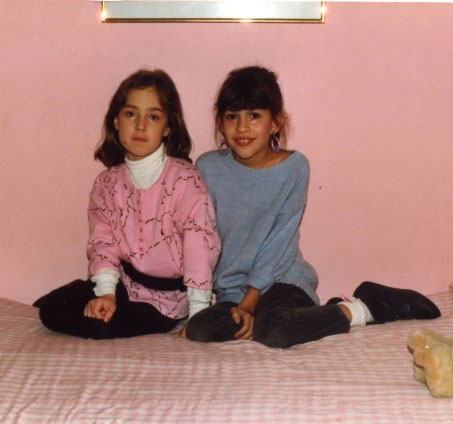 Oh the days when I could pull off the turtleneck under a belted sweatshirt look.
Where did we leave off? Oh yes!
The Renegade Craft Fair was like the best of Etsy in person. It was overwhelming! Once inside (well technically it was outside) I believe I shouted "BUY ME ALL OF THE THINGS!" or maybe I just started throwing my credit card at people.  It was a blur.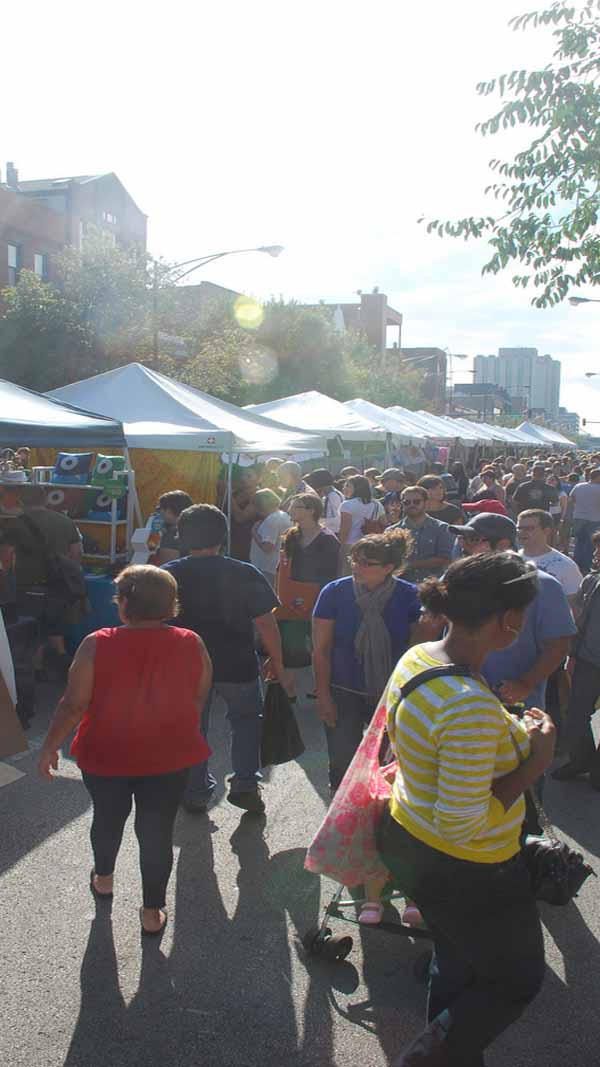 Via
Here is what I procured.
A lovely 100% organic cotton hand screen-printed pillow cover by Earth Cadets.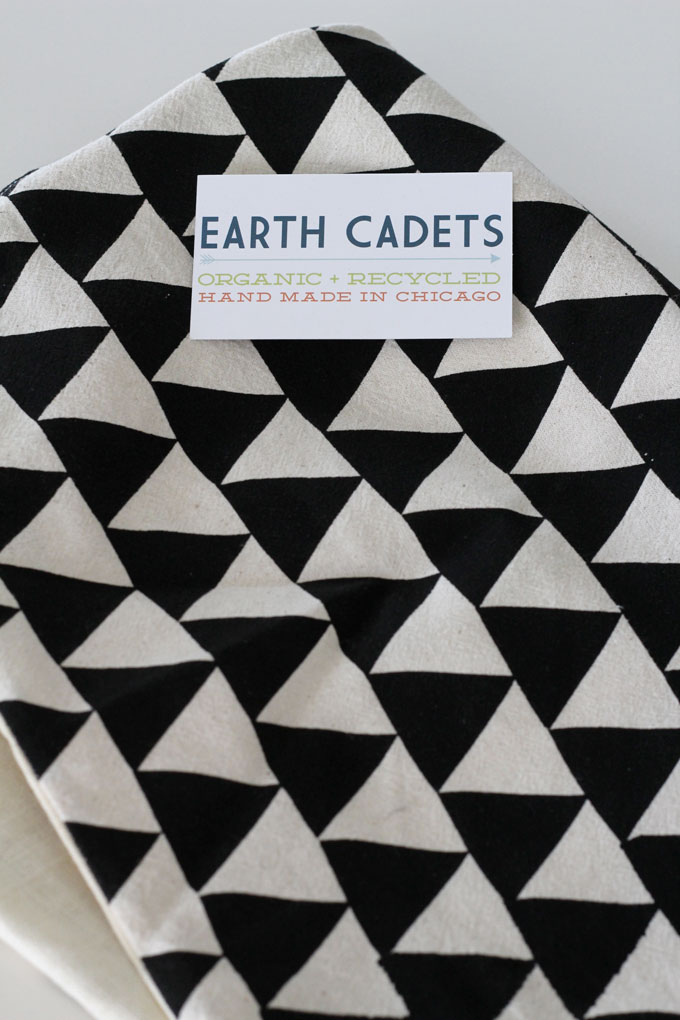 Once home, I used some stuffing from an old pillow to fill 'er up and placed her on my sofa like so.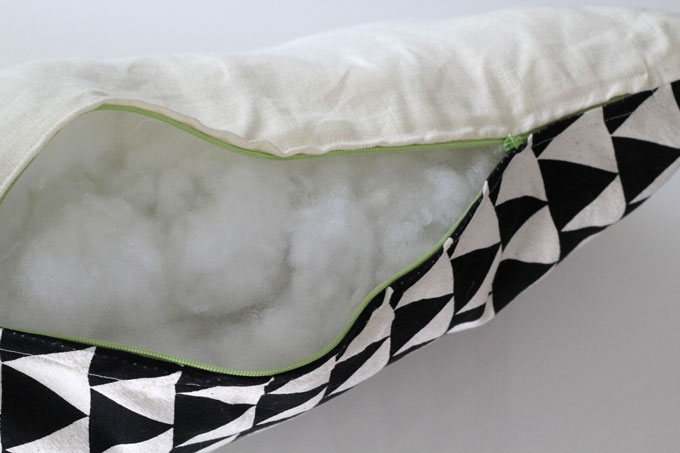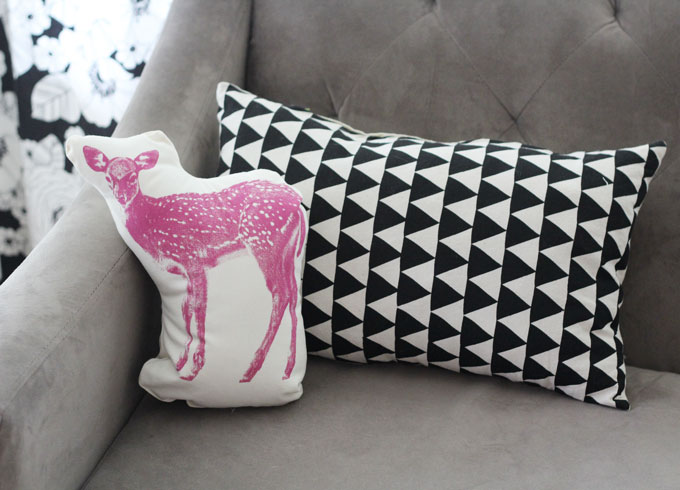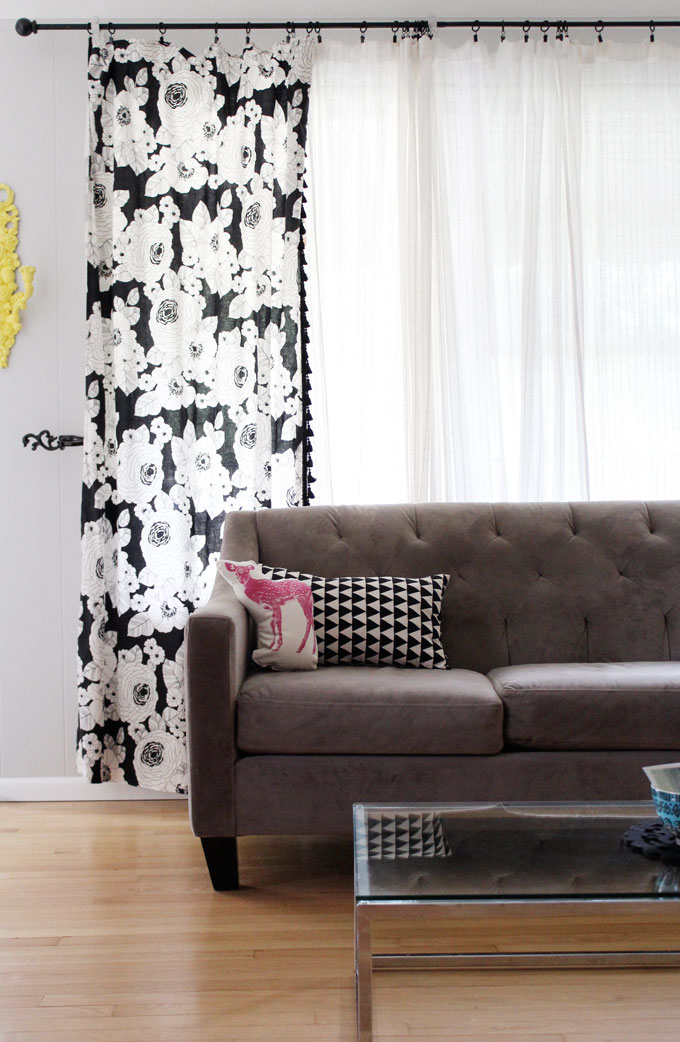 Gratuitous Eleanor Rigby close-up.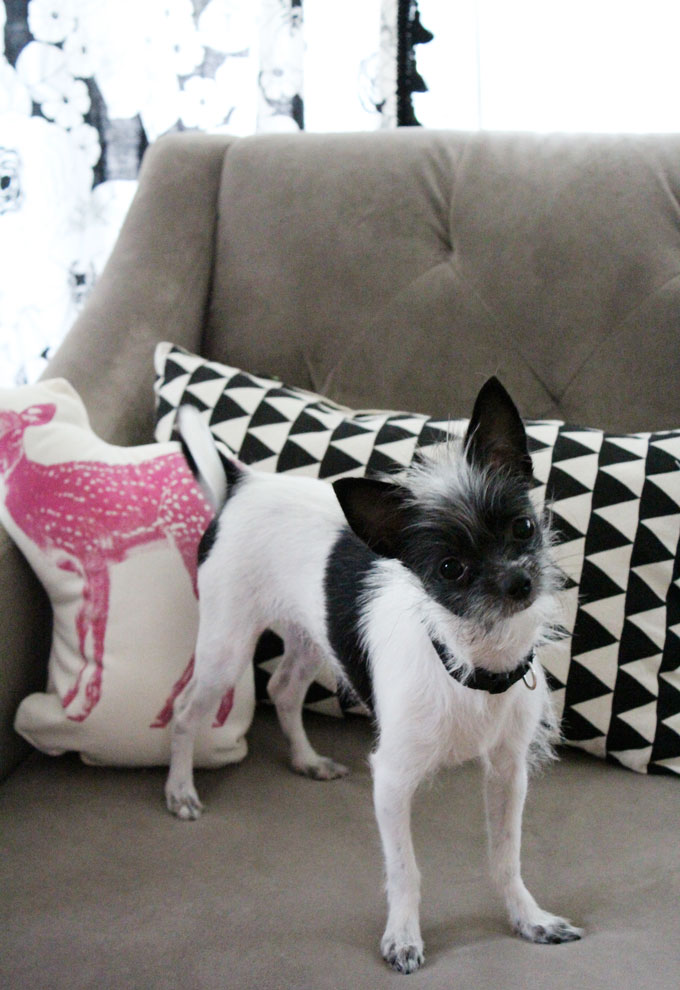 A small wooden laser engraved doily clock from Uncommon Handmade.  I believe it shall hang in my office/studio as Mike D is not particularly fond of doilies.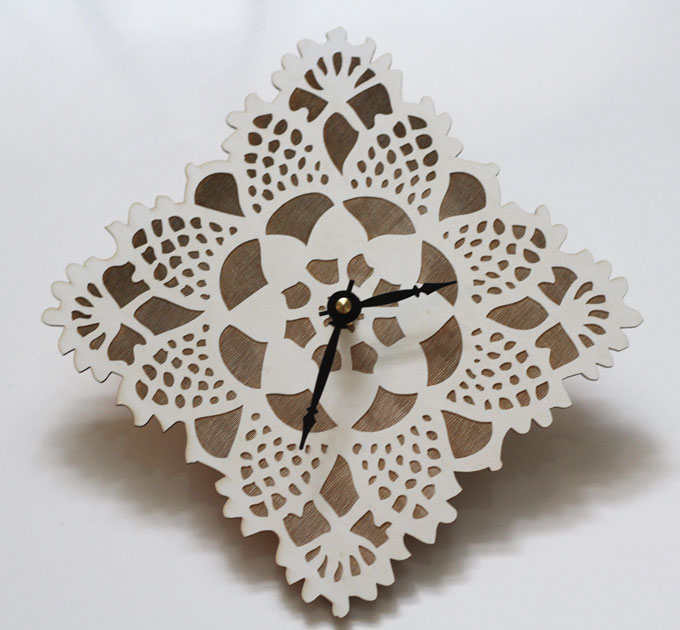 This inspirational card from Orange Beautiful which I plan to frame and hang next to the bathroom mirror.  It is an important message that we all should be reminded of every now and again.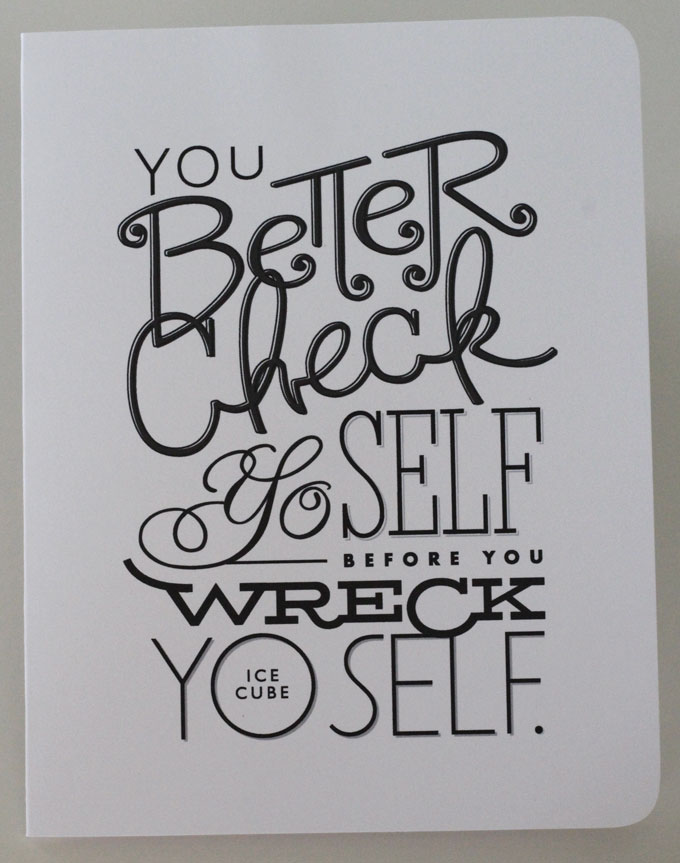 I loved EVERYTHING from Homako.  Their jewelry is so fun and whimsical.  I'll be buying more from them for sure.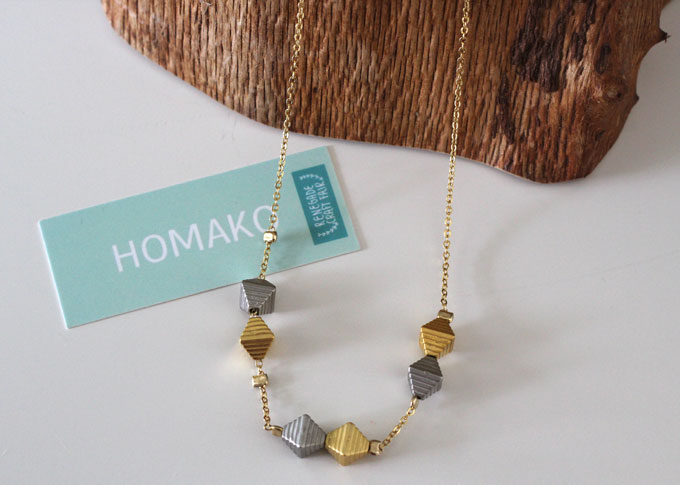 Last but not least, I grabbed a little somethin' for Mike D.
Audree pointed out this t-shirt from Row Boat Press to me, and because Mike D regularly complains about the overuse of Helvetica on hipster-ware (he's an art director and apparel/graphic designer), I figured this shirt was either the best gift ever or the worst.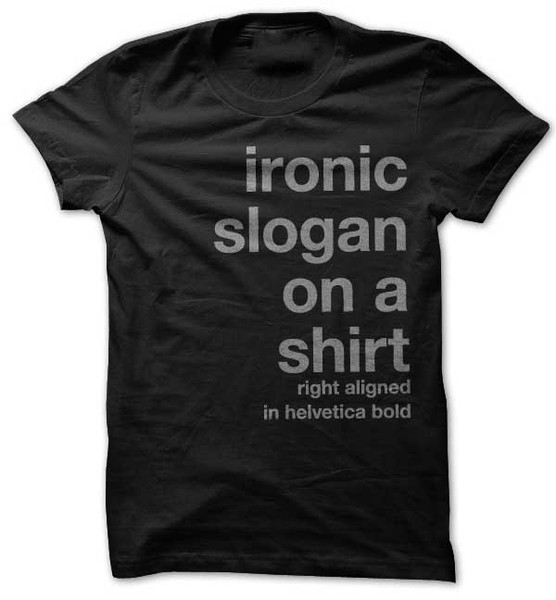 Turns out he loved it.
WINNING!
[Are we still saying that?]
Then there was lunch, and more shopping, and eventually I sent Audree back on her train to her life a million miles away from mine and maybe I cried a little on the inside as I watched her get on the train.  I left Union Station a little droopy, hailed a taxi, and headed back to Mike D for our official anniversary dinner at Public Hotel.   The food was meh, but the atmosphere was cool.  Check out the ceiling.  It reminds me of those old solar system models we all had as kids.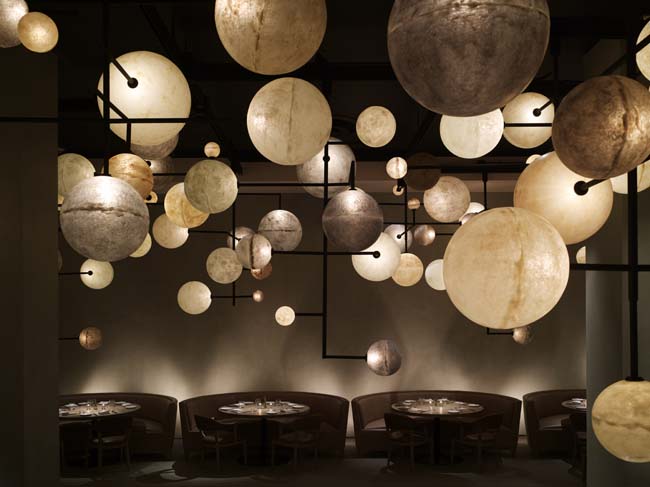 And now, because I'm a sucker for nostalgia, a few wedding photos.  I'm sorry, but you're just gonna have to power through.  After all, my marriage is a kindergartner now.
We were married on a Saturday evening, at the beautiful (but sadly, now closed) Hotel Pontchartrain in Detroit.  The view of Detroit (and Canada) was gorgeous.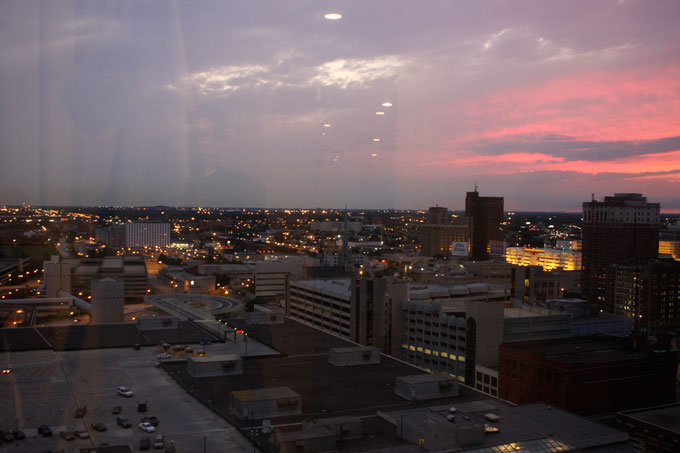 We walked down the aisle to the instrumental version of Playground Love by Air.
I still get all mushy gushy whenever I hear that song.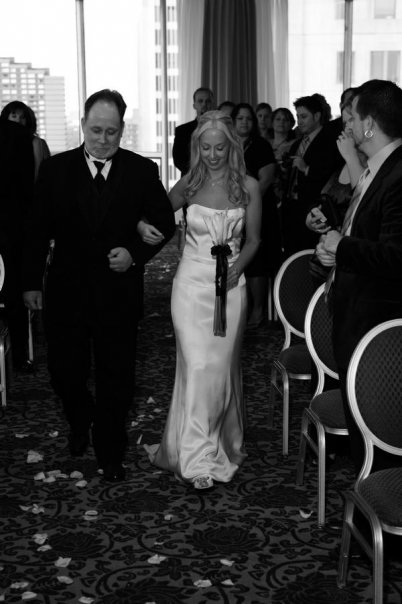 After our vows, we walked back up the aisle to Under Pressure by David Bowie & Queen.
  Because of course!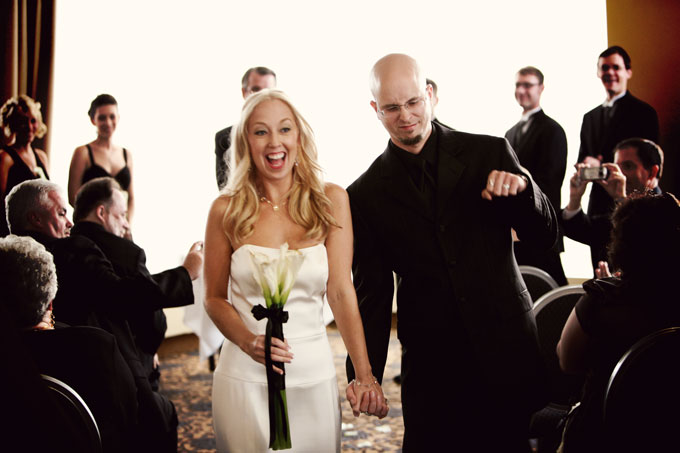 Making it legit.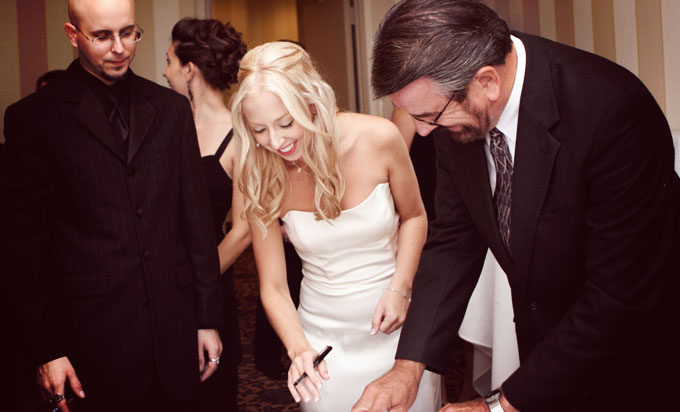 Yeah, we smoke blunts and flash gang symbols now that we're married.
Got a problem with that?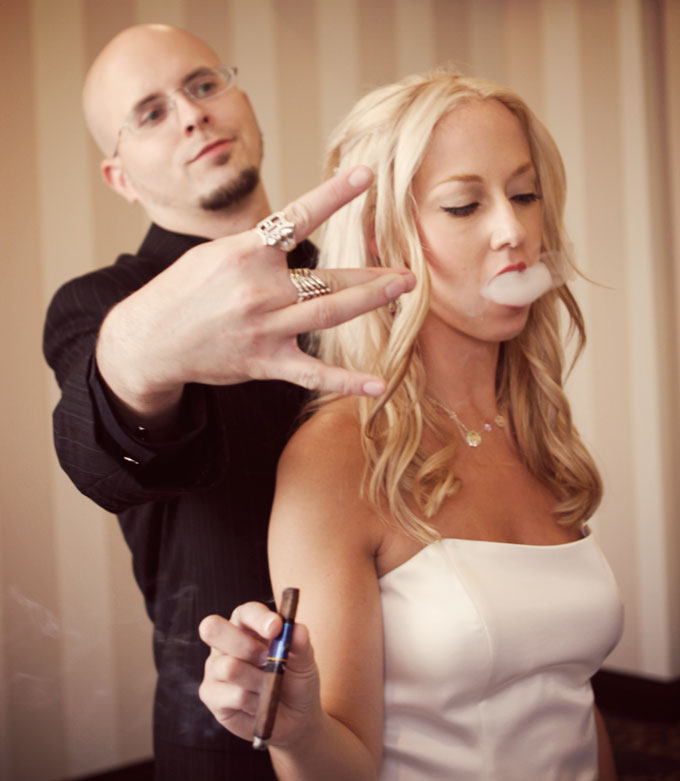 The strangest thing about being a bride is that everyone looks at you like this.
THE.ENTIRE.DAY.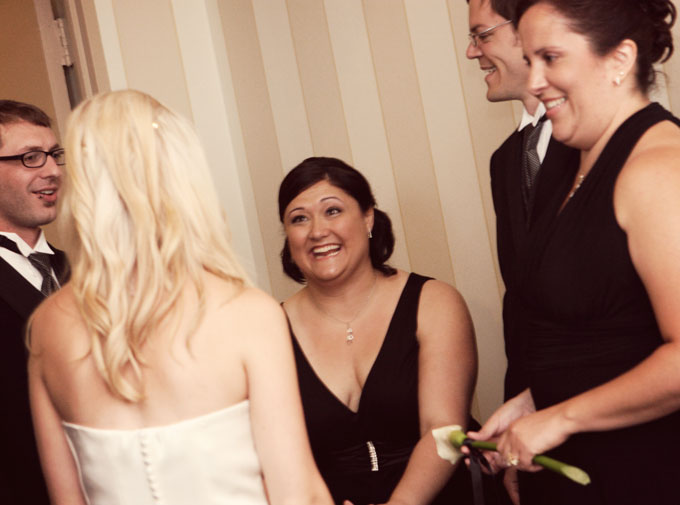 Cake timez.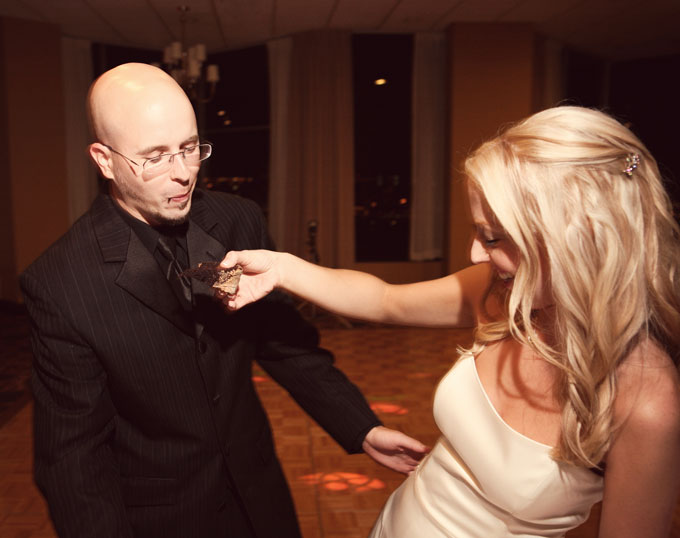 There was eating and speeches and toasts and drinks.  And then there was dancing.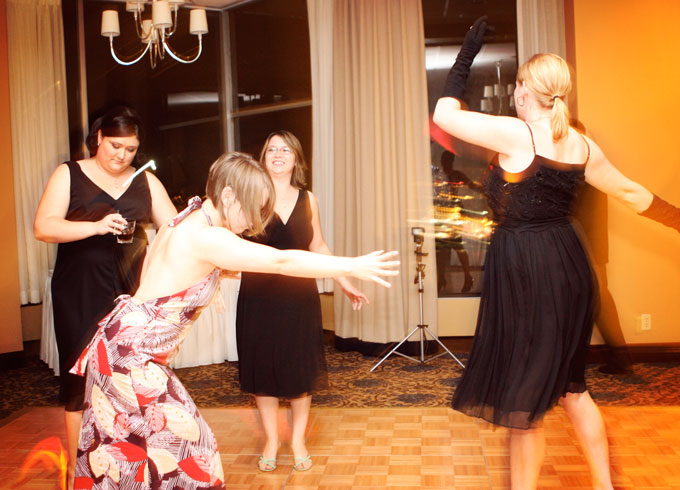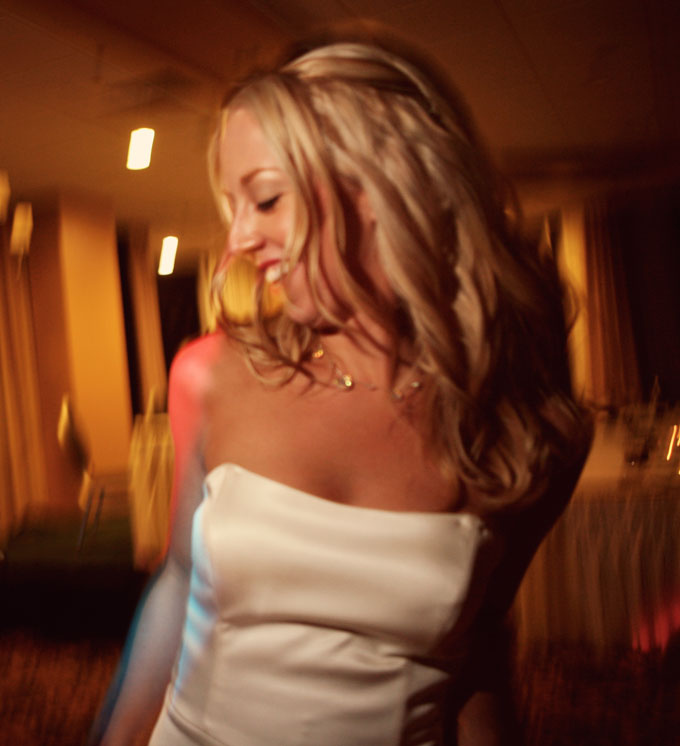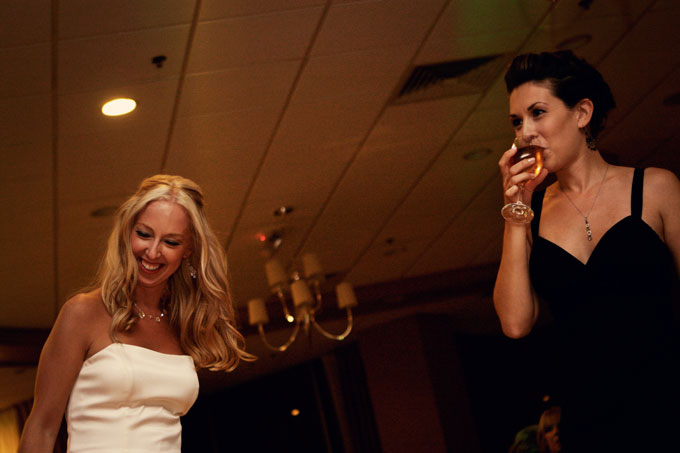 It was my dream.
Happy anniversary to you, Mr. Mike D.
xoxo
September 30, 2012
This entry was posted in
Decorating
,
Life
,
Wanderlust
and tagged
anniversary
,
blackstone hotel
,
chicago
,
girl and the goat
,
gold sofa
,
pontchartrain
,
renegade craft fair
,
wedding
. Bookmark the
permalink
.