Marche Du Nain Rouge 2015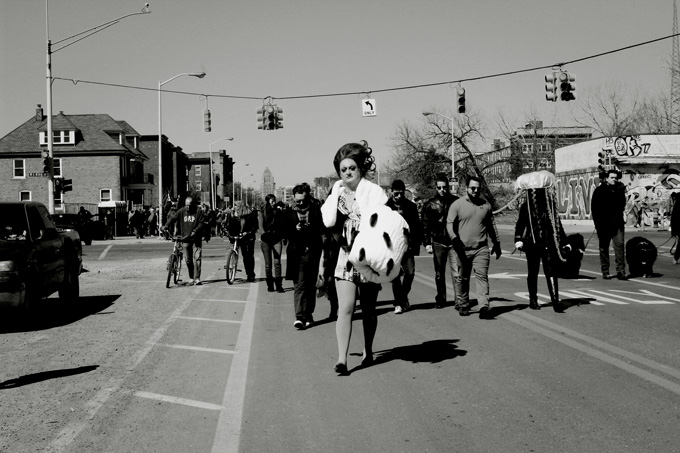 A few weeks ago, I photographed the Marche Du Nain Rouge in Detroit. I had the best time wandering amongst the energized mass of costumed revelers, drag queens, marching bands, and chariots who tracked south down Second Avenue in an effort to chase the evil red dwarf out of the city.
The event is best described in its Facebook bio:
The Marche du Nain Rouge has its roots in Detroit's early history, when Antoine de la Mothe Cadillac founded Detroit and was confronted by the Nain Rouge. He purportedly hit the Nain Rouge with his cane and became cursed for life. Since then, the Nain Rouge has been spotted throughout Detroit's history, usual at the city's most notorious occurrences.
"The idea with the Marche was to tap into Detroit's rich history and use the Nain Rouge story as a way for Detroiters to come together in common purpose," said Francis Grunow, co-creator of the Marche. "Of course it's supposed to be silly and fun, but it's also supposed to be positive and meaningful."
The event was reignited in 2010 when 400 Detroiters gathered to continue a lost tradition – to march the Nain Rouge out of Detroit on the Spring Equinox. The carnival-esque festival calls for all Detroiters to don costumes that mask themselves in front of the Nain Rouge and represent the effigy they want to shed.
Here are a few of my photos.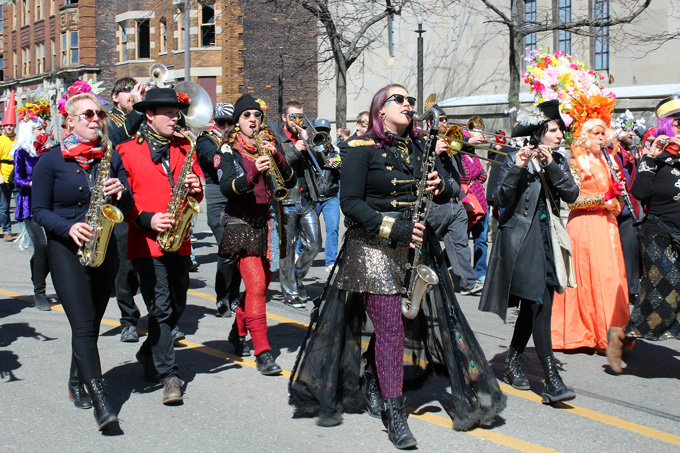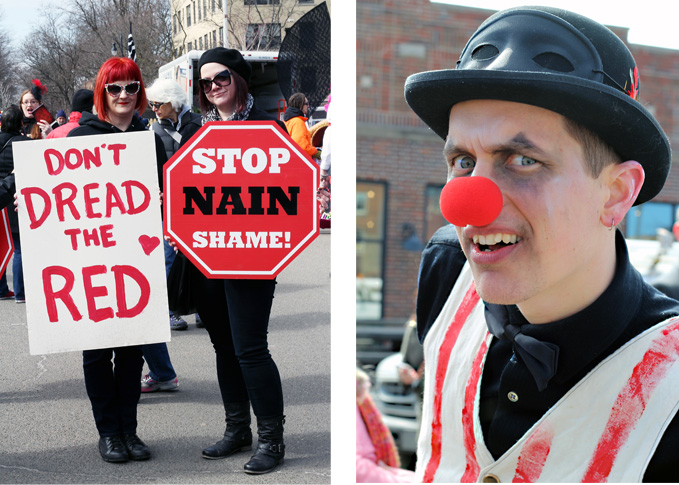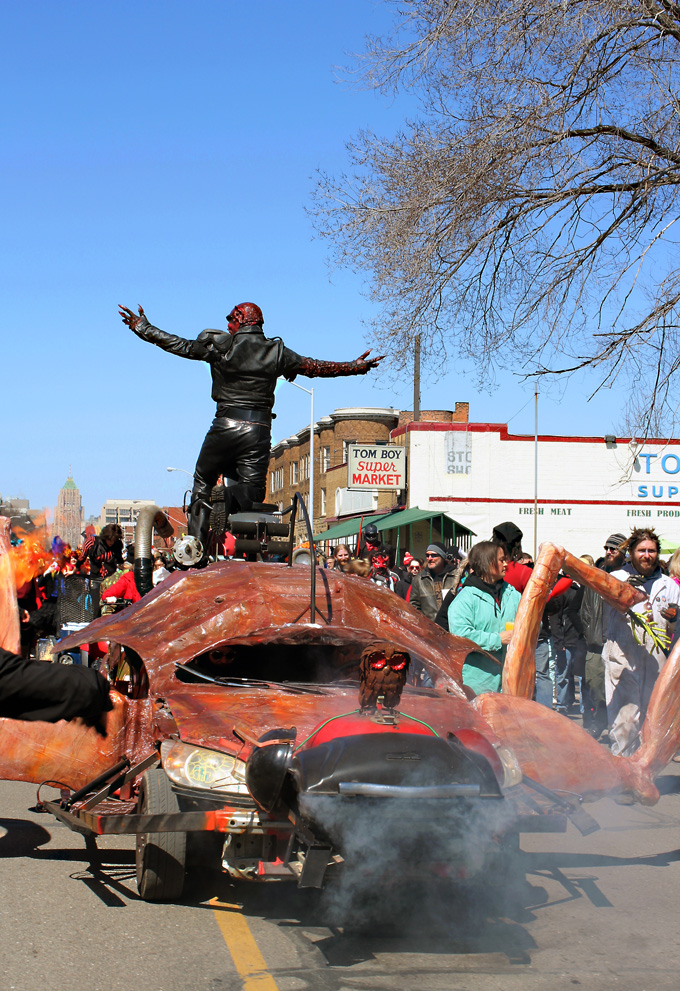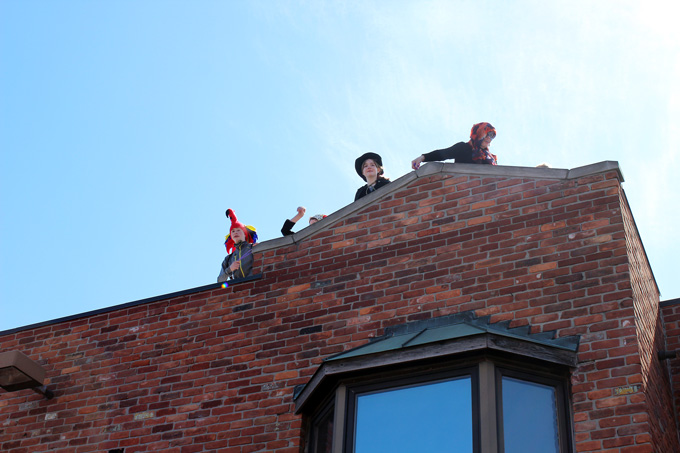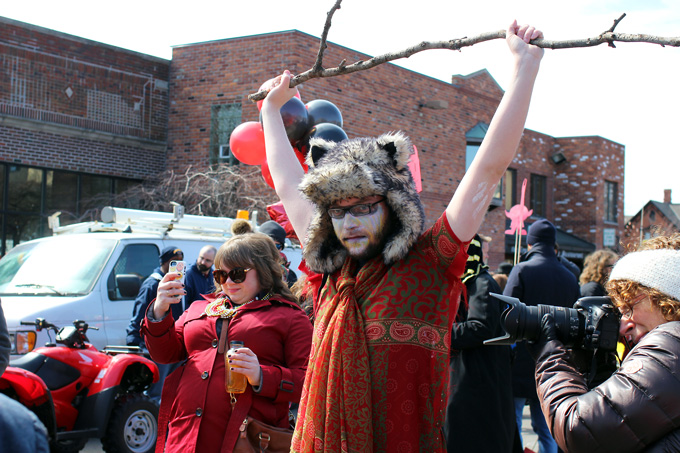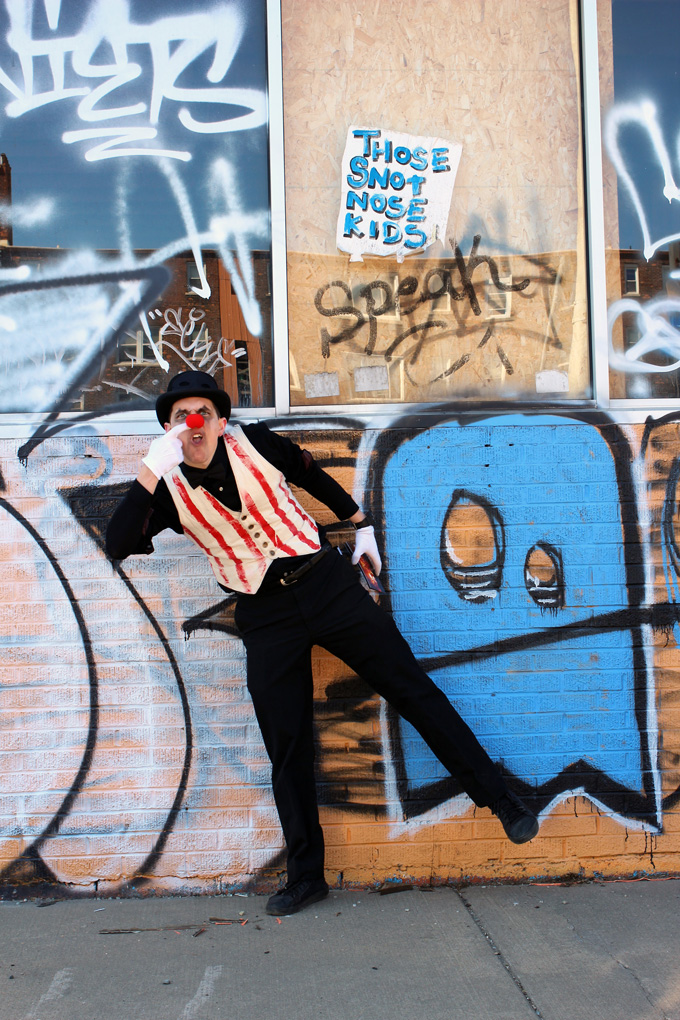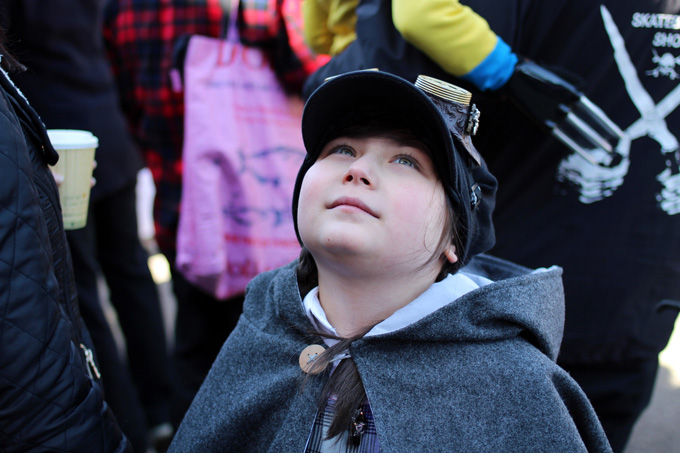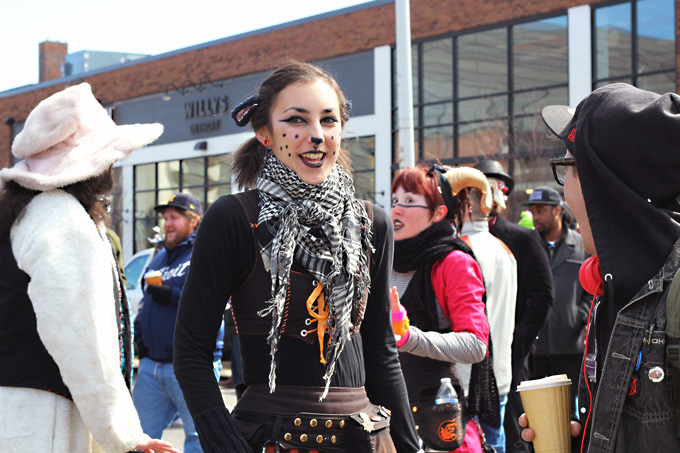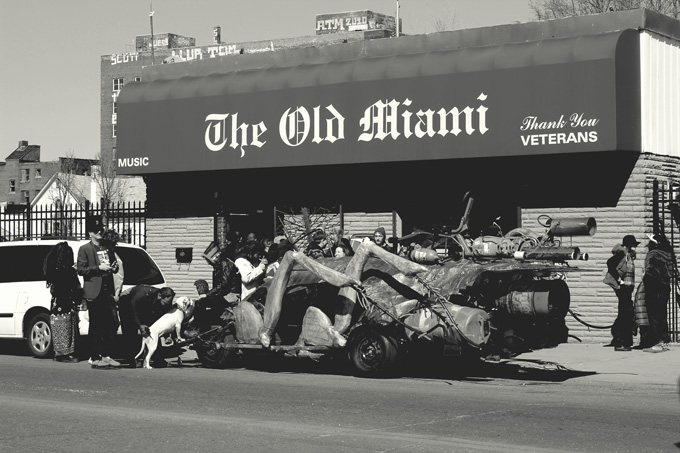 Until next year!
xoxo
April 15, 2015
This entry was posted in
Life
,
Photography
and tagged
detroit
,
marche du nain rouge
,
nain rouge
,
parade
. Bookmark the
permalink
.