Halloween, 2014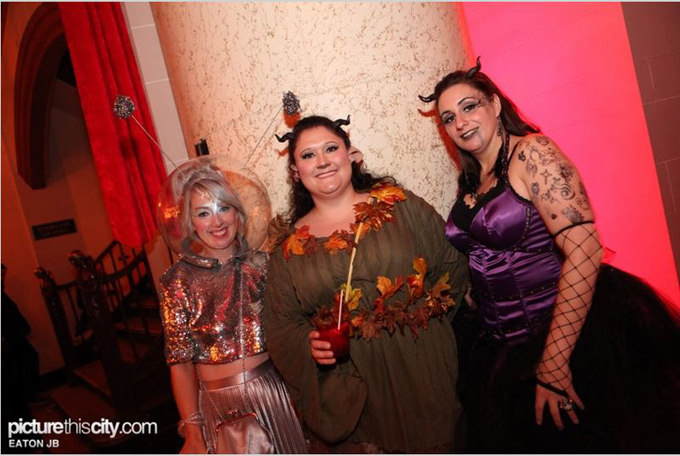 You guys know I'm into Halloween. I've waxed poetic about Theatre Bizarre. I've blathered on about my annual Halloween party and my dorky Luna Lovegood Costume. These images of Eleanor Rigby dressed as a sexy devil porn star, I have laid bare.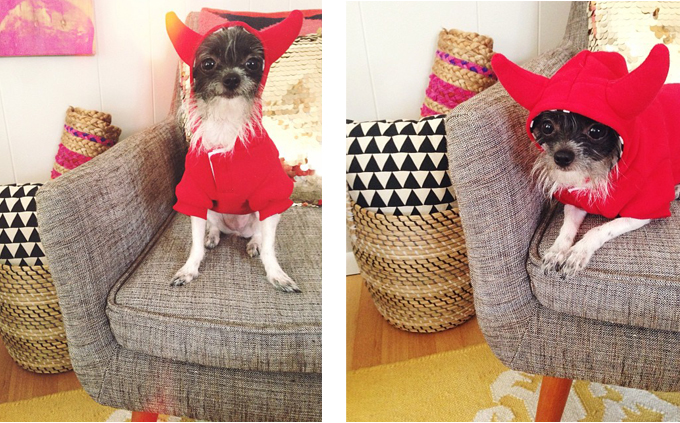 Please, no slut shaming. She's been listening to a lot of Katy Perry and we're hoping it's just a phase.
So let's just get to the meat of this post, shall we?
This Halloween I dressed as a 'classy broad from outer space raising her alien baby alone while waitressing at a space wine bar to put herself through college.'
As you do.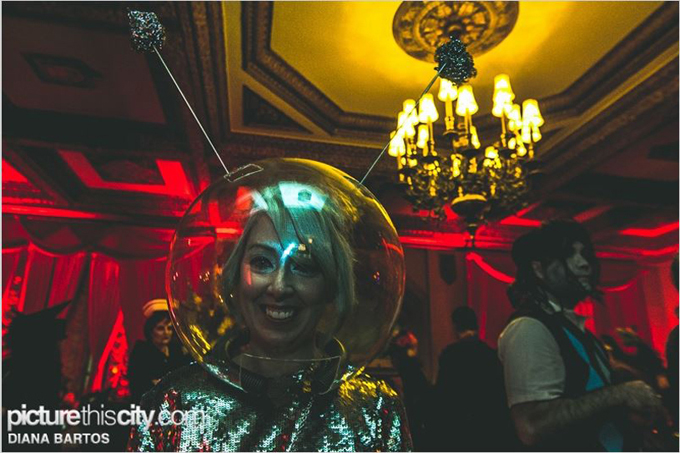 She's a feminist minded extraterrestrial, who dreams of working her way to the upper crust of space society. But she does it all for her Glirk. The baby, after all, is her own flesh and blerve.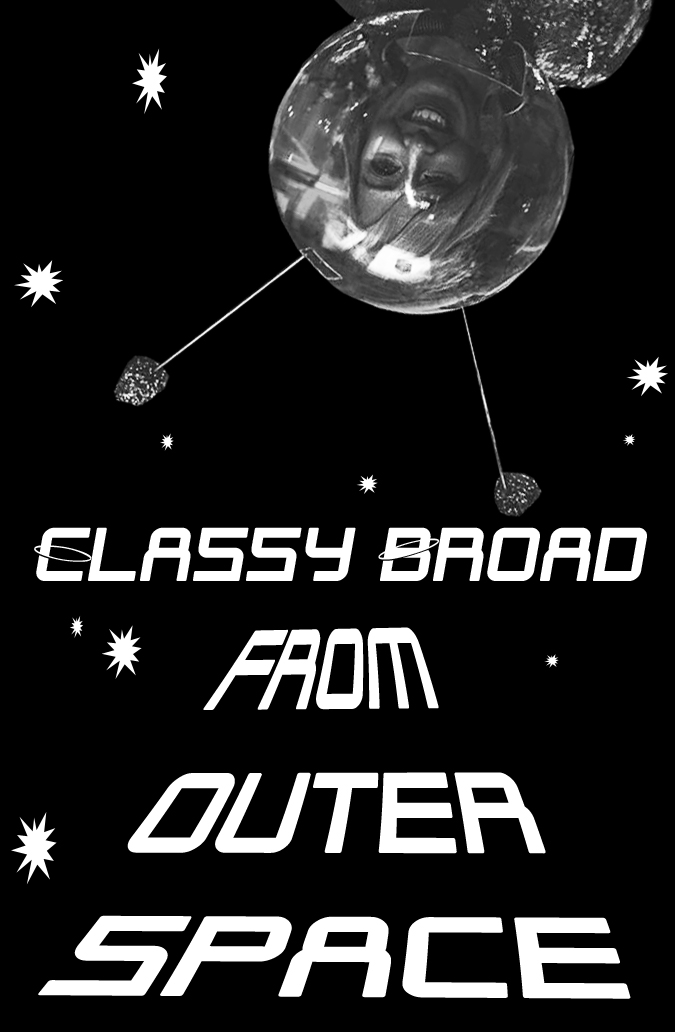 Perhaps I am getting carried away.
Want to create your own Classy Broad From Outerspace costume? Here's how!
For the helmet, I used a 14″ acrylic outdoor lamp shade. With a dremel, I cut the base large enough for my head to squeeze through and added a few air holes. For the antennae, I attached wire pot scrubbers (from the dollar store) to the ends of a couple threaded rods. For the jet pack, I wired two galvanized pipe fittings together and added 2-liter bottles, spray painted silver, to the tops. I added some knobs and dials to the front and clipped on book lights from the dollar store for added space-age-iness. For the alien baby, I carved the head out of styrofoam, layered on some paper mache, and added a few coats of paint. By the way, Martha makes the perfect alien-green paint color (of course she does).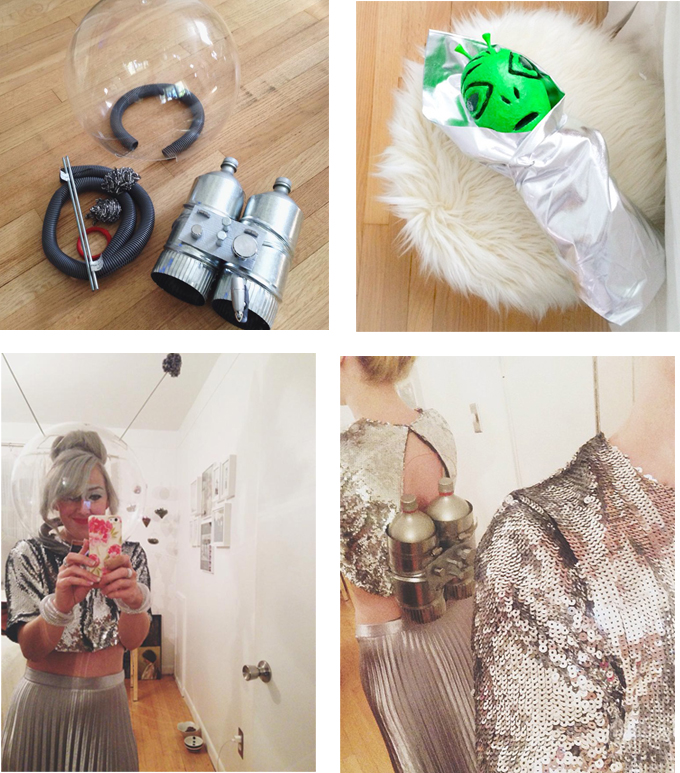 A few photos from Theatre Bizarre…

Somehow, the Theatre Bizarre crew outdid themselves again. The artistry, imagination, and talent injected into this event is bonkers. If you're not attending Theatre Bizarre every year, YOU'RE DOING IT WRONG. I'm sorry to yell, but it is the truth.
Over Halloween weekend, my friend Mish and I hosted our annual costume party at a new venue – Corktown Tavern in Detroit. The turnout was huge. Everyone danced, drank, thrillered, and time warped. I had the best time.
And now! Partially-focused Halloween photo dump in yo face! Blame the under-lit bar. Or the booze.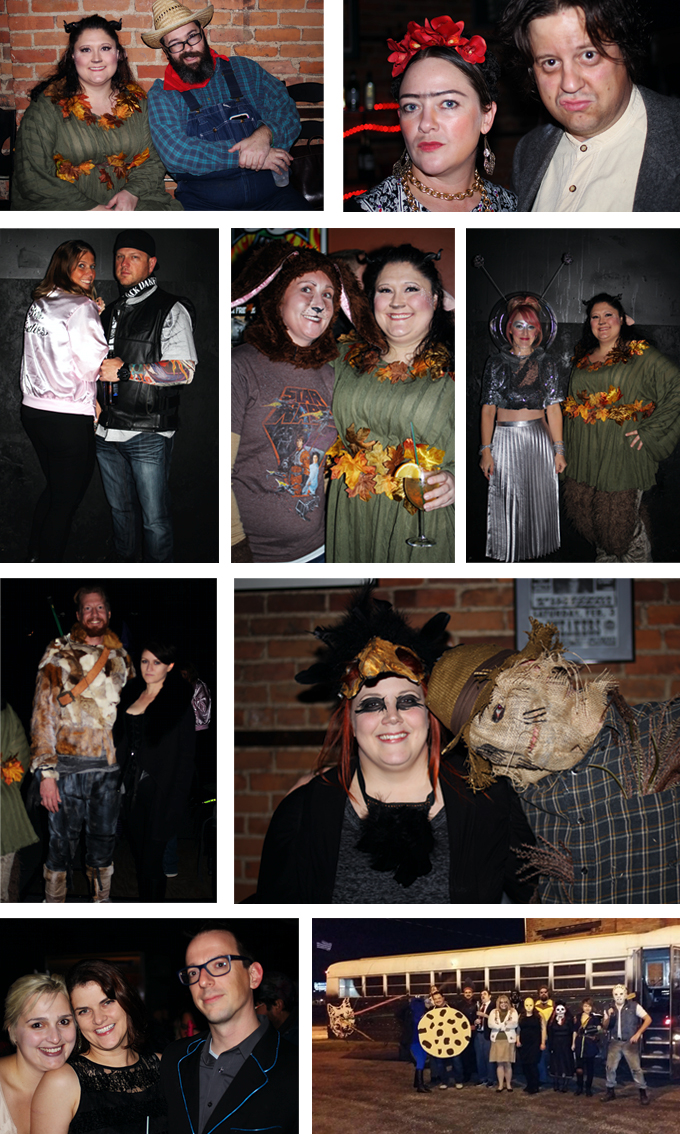 Only 349 days until Halloween!
xoxo
November 16, 2014
This entry was posted in
DIY Projects
,
Life
and tagged
classy broad from outerspace
,
corktown tavern
,
detroit
,
halloween
,
halloween costume ideas
,
jetpack
,
martian costume
,
outerspace costume
,
theatre bizarre
. Bookmark the
permalink
.