Gifts for the Animals and Animal Lovers in Your Life.
For those of you still finishing up your holiday shopping, I thought I'd share a few gift ideas for the animals and animal lovers in your life. Our fur babies give us so much unconditional love, comfort, loyalty, and companionship throughout the year, so why not spoil them a little bit? I can assure you that Eleanor & Celia would be thrilled to receive many of these items (as would I).

1. Temporary Tattoos $9.23, 2. Hanging Cuddle Pod $19.99, 3. Star Wars Catnip Toy $3.00, 4. Inflatable Unicorn Horn $6.99, 5. Cat's Trapeze $79.99, 6. Cat Cave $79.00, 7. Fox Terrier Toy $10, 8. Organic Catnip $10, 9. Grumpy Cat Snow Globe $16, 10. Custom Pet Portrait, price varies, 11. Cat Clothes Hanger $12

1.  Ombre Dog Collar $56, 2. Thug Life Hoodie $40, 3. Burt's Bees Paw & Nose Lotion $12.99, 4. Custom Laser Cut Dog Tags $15.99, 5. Neon Raglan Shirt $12, 6. Bow Tie $20, 7. Canvas Gnome Toy $8, 8. Zombie Foot Dog Toy $10.49, 9. Dog Treats $10.46, 10. Arrowhead Leash $26, 11. Dog Beers Pint Glass $8
I've got my eye on that hanging cuddle pod for Celia, the zombie foot for Eleanor, and the custom watercolor painting for Mike D me. Now get to spoiling your fur beasts, even though they'd probably be just as happy with a few balls of crumpled wrapping paper and some belly rubs (but doesn't that make you want to spoil them even more?).
PSST!  Tomorrow, Tuesday 12/17/2013, is the LAST DAY to order  from my shop for guaranteed delivery by Christmas Eve. Everything in the shop ships for FREE to anywhere in the U.S.! Do you have any Detroit, New York, Paris, or Italy lovers on your shopping list? I've got you covered!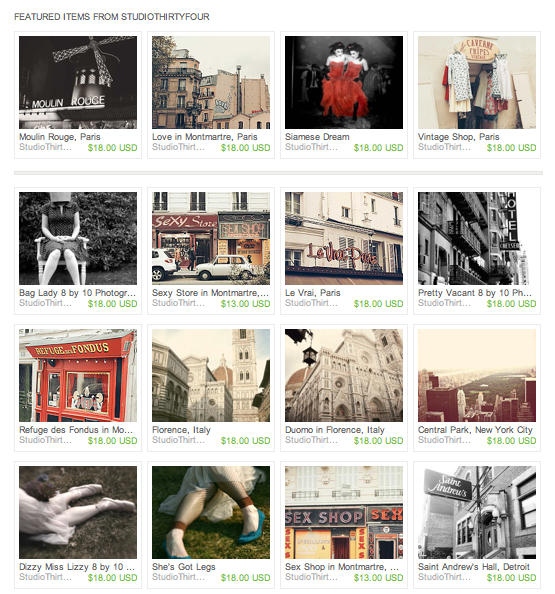 xoxo
December 16, 2013
This entry was posted in
Life
,
Photography
and tagged
Cat
,
cats
,
celia
,
christmas
,
detroit
,
dog
,
dogs
,
Eleanor
,
eleanor rigby
,
etsy
,
gift guide
,
holidays
,
italy
,
new york
,
paris
,
Wishlist
. Bookmark the
permalink
.