Camera Purge.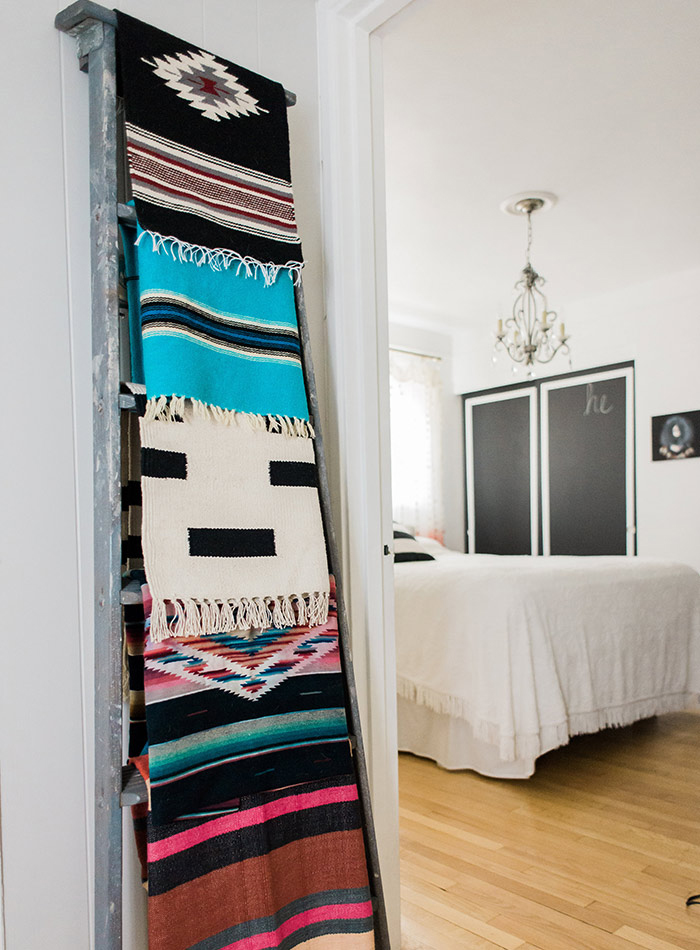 I'm one of those people who is pretty clean and organized for the most part, but I also have a lot of stuff.  Or at least I used to have a lot of stuff, I kind of still have a lot of stuff? I don't know, I'm working on it. Over the last few years, I've made a big effort to purge the things in my home that are not beautiful or useful. I've whittled down my closet tremendously, and I've tackled nearly every drawer and cabinet in my house. I've swapped out a lot of functional but ugly/loud items with better quality and more attractive replacements. Anything that is distracting from the level of calmness I'm trying to achieve is on the chopping block. Like the 30 cheap plastic mismatched spatulas & serving utensils crammed into a drawer that I have to dig through every time I need the bottle opener? Gone. I donated them all and replaced them with 2-3 simple wooden utensils that are pretty enough to display in a glass vessel on my counter. The 25 random cords & remote controls from electronics we don't own anymore? Gone. Do we need 4 mop buckets? NO! 37 mismatched coffee mugs? BYE, FELICIA. That kind of purging is easy because I'm not emotionally attached to utilitarian items like spatulas or mop buckets. Throwing out an ugly bright green plastic broom that's taped together and replacing it with a pretty wooden one that actually gets me excited about sweeping is fun. That kind of purging just takes a little bit of time and money.
But then there is the other kind of purging. The purging of the things that hold memories and feelings. Books, records, clothes, mementos. It's tough to part with that stuff. And CAMERAS. You guys, I have a lot of cameras. Probably 20 Polaroids alone. I've avoided going through the cameras for months. I know I need to let some of them go.  It's time. I'd like to see them go to someone who will have fun with them, because even with the best intentions, I simply don't have the time to use them all. Below are four cameras I plan to post on Craigslist soon. I thought I'd post them here first since y'all are my frands and I want to give you first crack at them. They are great cameras, so once I put them up on Craigslist, they'll probably go quick. *cries*
1. Panasonic Lumix DMC LX-5  UPDATE: SOLD!
$160 (includes U.S. Shipping)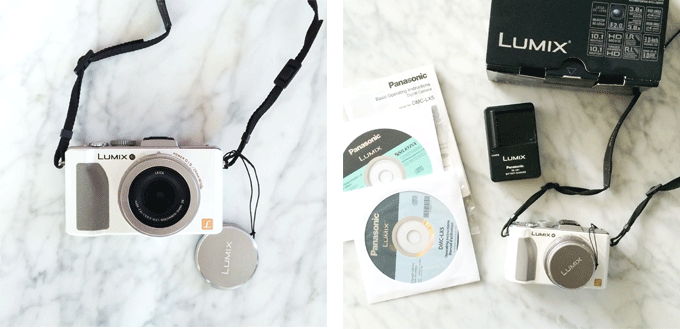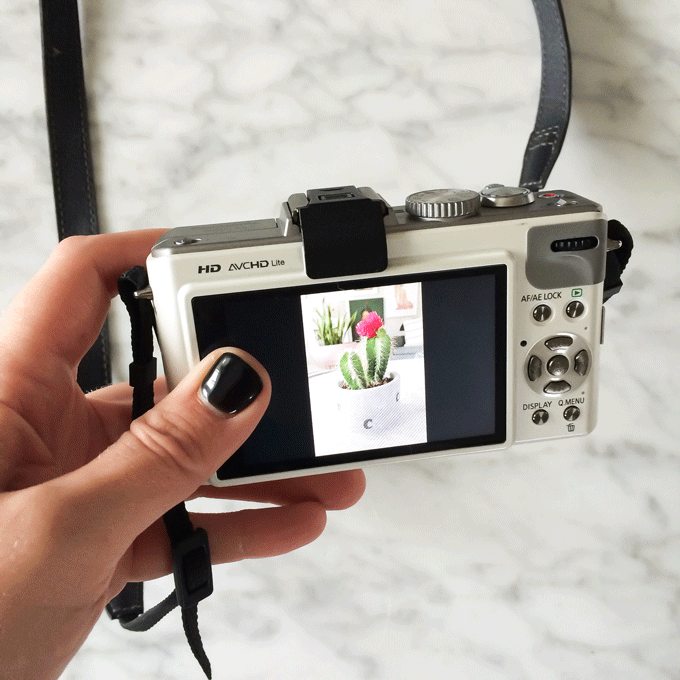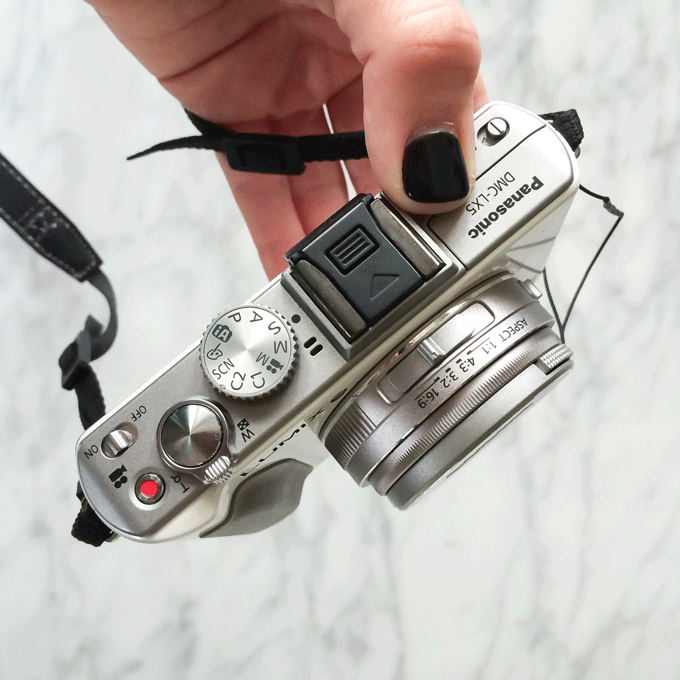 This is an amazing little digital camera. I've taken this camera on every trip with me. It's tiny and easily slides into a pocket. I recently replaced it with the Leica version because I needed the wifi, but for your money, you can't get a better digital point & shoot than this. You can read about it on Amazon, but here are some quick points:
10 megapixels allows you to print poster size prints at great clarity.
Shoots HD video
Leica lens: 24mm (extremely wide viewing space) to 90mm (zoom)
Maximum aperture of 2.0 (shallow depth of field) to give you those pretty soft focused backgrounds known as bokeh effect.
Manual, aperture priority, shutter priority, or fully automatic settings.
It's white! It's tiny! It's cute!
The camera is in great condition, and everything functions perfectly. No dents or scratches. It comes with the original box, battery charger, battery pack, USB cable, shoulder strap, CD-ROM, lens cap, lens cap string, owners manual. Requires an SD card. Paid $400, asking $160.
2. The Impossible Project Pinhole 100 Camera. UPDATE: SOLD!
$110 (includes U.S. shipping)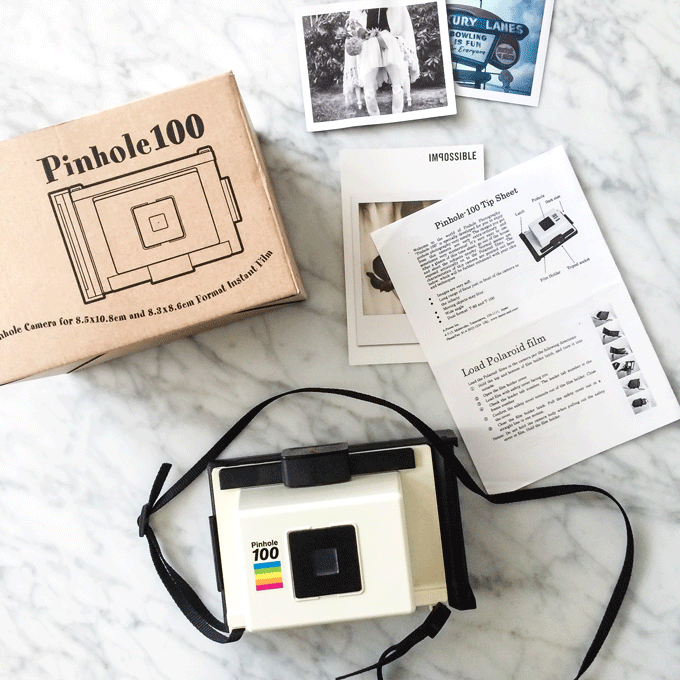 I'm kind of regretting posting this camera for sale. EEK. This camera was produced in a very limited stock by The Impossible Project and is very unique. You can read about it here. This camera takes instant peel-apart film which is my favorite kind of instant/Polaroid film. It is a pinhole camera so it produces very soft images with an infinite depth of field. Objects are in focus from right in front of the camera to infinity. Requires long exposures and a tripod. It's in like-new condition. Functions perfectly, no scratches or flaws. You can easily find the film for this camera in local camera stores and on amazon. It works with all Type 100 pack films in B&W and color. Asking $110 though they're going for much more on Ebay.
3. Holga 120 Wide Pinhole Camera.
$40 (includes U.S. shipping)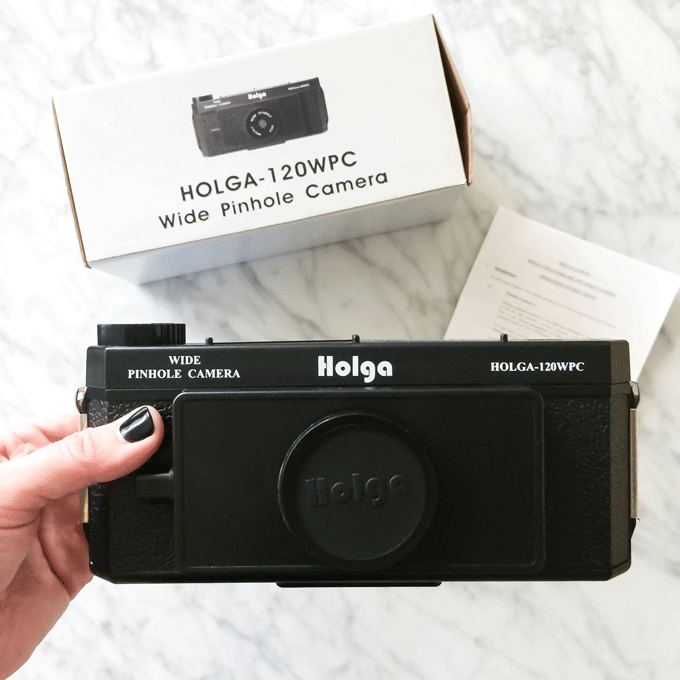 You can read about this camera here. I love Holgas! This Holga camera combines several methods of photography in one. It's a wide-angle panorama camera, pinhole camera, and medium format camera all rolled into one. Uses 120 size B&W or color film that can easily be found at local camera stores or on amazon here. This camera is in like-new condition. No scratches or dents. Functions perfectly. Asking $40.
4. 1954 Bolex C-8 8mm camera.
$60 (includes U.S. shipping)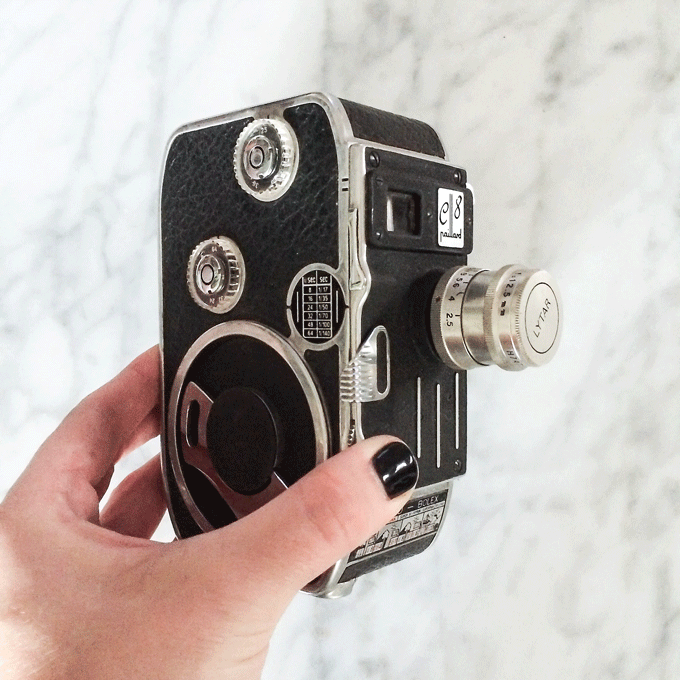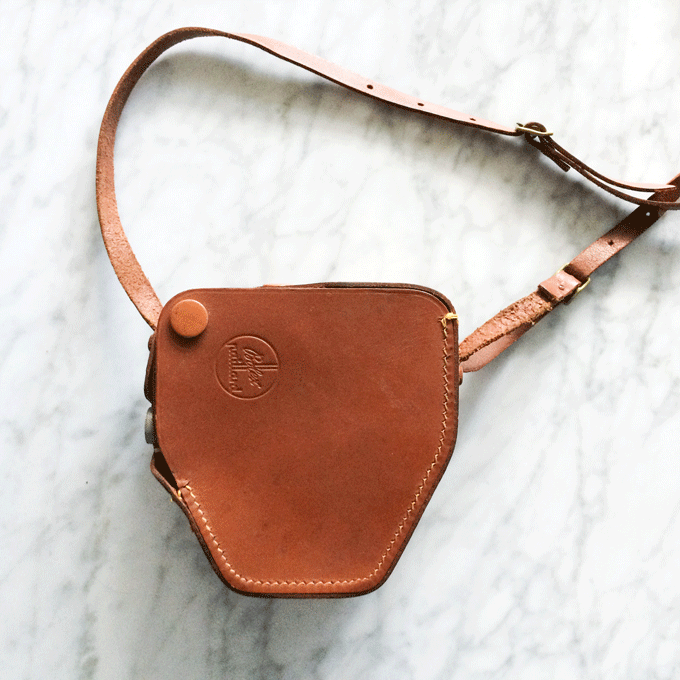 This is a video camera, and it's the only camera on this list I haven't personally used. You can read about it here. This Bolex camera uses double standard 8mm film which you can find here. How fun would it be to shoot an old-timey video with this thing? Comes with a nice leather case and strap. I haven't film-tested the camera, but it looks to be in good shape.
If you're interested in any of these cameras, leave a comment with your email address and I'll send you a Paypal invoice. Once it's paid, I'll ship the camera out within 24 hours. Let me know if you have any questions. Happy Friday!
xoxo
October 16, 2015
This entry was posted in
Life
,
Photography
and tagged
Bolex C-8 8mm
,
Cameras for sale
,
Holga
,
Impossible Project
,
Impossible Project Pinhole 100 camera
,
Leica
,
Panasonic Lumix
,
Pinhole camera
,
polaroid
,
Vintage cameras for sale
. Bookmark the
permalink
.